Steady Growth despite the Pandemic: Freedom Holding Corp Reports Its Q2 FY 2021 Earnings
On November 10, Freedom Holding Corp. reported its financial results for Q2 FY 2021, which ended on September 30, 2020. The holding posted consistently good results in all areas, despite the current global situation due to the COVID-19 pandemic.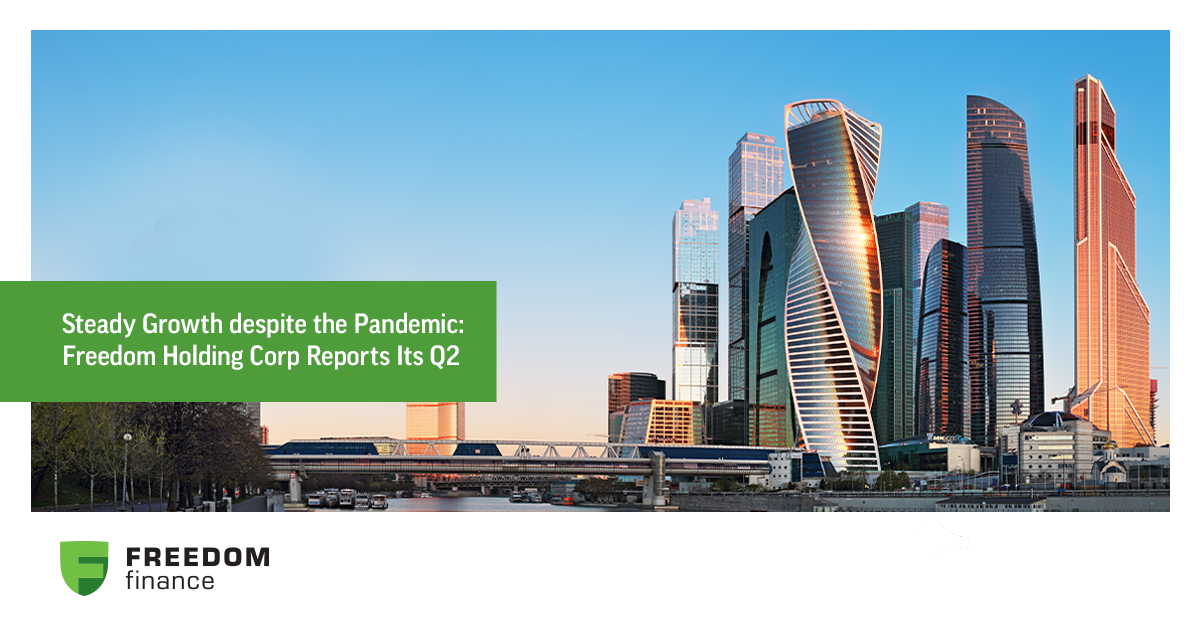 As of September 30, 2020, the holding had 195,000 client accounts open, which is by 43,000 or 28% higher than by June 30, 2020.
Key Figures over the Reported Period:
The earnings came at $69.70M, which is 111% more compared to the same period in 2019. This rise is mainly due to an increase in fee and commission income by 106%, or $27.90M.
The costs, meanwhile, increased by $20.10M, or 93%, the main reason being a great increase in client accounts and transactions, as well as opening new offices.
The net profit reached $23.60M, which is 174.40% more than the same period last year.
The EPS came at $0.40, which is 166.60% more than in the same period last year.
Other comprehensive income reached $12.80 million, 91% higher compared to Q2 last year.
The assets and liabilities went down by $93M.
Freedom Holding Corp. is a public holding company that focuses on providing investment services in the global stock markets under the Freedom Finance brand. The holding company is the only founder Freedom Finance Europe Ltd., a EU-based subsidiary. The company's shares are traded in the NASDAQ, the world's leading technology exchange.