Freedom24 Android App Updated: Open an Account, Trade IPO's and Stocks
A completely revamped Freedom24 mobile trading platform by Freedom Finance is available in Google Play starting today. Users of Samsung Galaxy, Xiaomi Redmi, Google Pixel and other popular Android smart phones now have direct access to trading in the world's largest exchanges.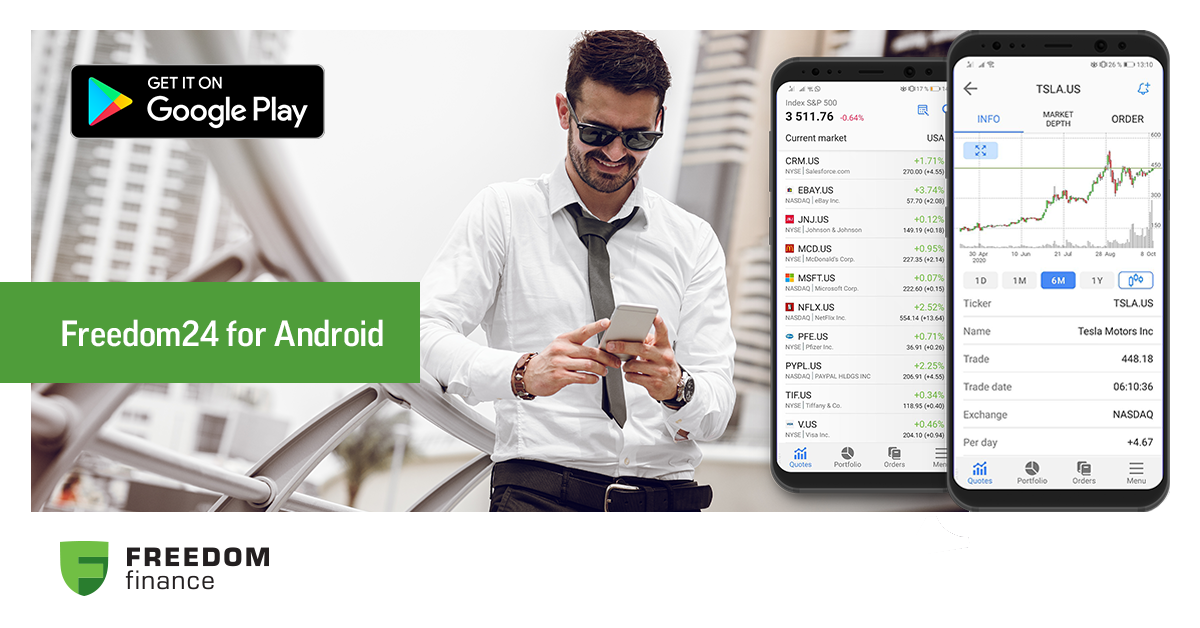 In the updated app, one can open a real account with Freedom Finance, which will take as little time as 10 minutes. After successful verification, fund your account with a credit or debit card and start building your investment portfolio. You can trade 40,000+ stocks and ETF's in the US, European, Asian and Russian exchanges. Monitor prices, analyze charts, and place orders, just as you would do the same with Freedom24 web based trading platform. If you don't know how to get started, you can check out our analysts' recommendations for an initial portfolio in USD or EUR.

In addition, the Freedom24 Android app allows you to place orders for IPO's. Wait for new IPO announcements, then go to the menu and select IPO Trading. After that, select the stock ticker, specify the desired amount, and confirm your order placement. Successful investments have never been so convenient: you can submit an IPO order with just a couple of taps, which will take as little as a minute.
Download Freedom24 for Android and make your stock investments easier and faster!