Freedom Holding Corp. 2020 Report: Steady Growth, Client Trust
Freedom Holding Corp. released its first public report for FY2020, which ended on March 31, 2020. We are proud to share our results with our clients and investors.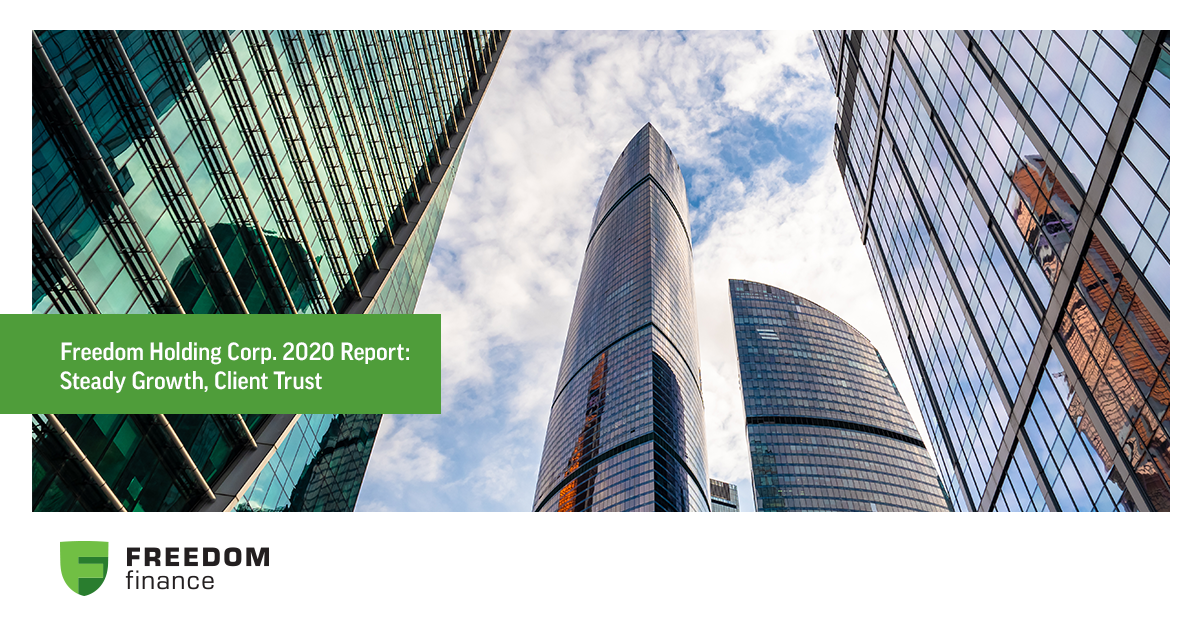 Here are the key points we achieved in 2020:
➤ The earnings amounted to $122M, which is $47.6M, or 64%, more than last year. The commission earnings increased by $48.4M, or 109%, from $44.3M to $92.7M.
➤ The net profit reached $22M, increasing by $15M.
➤ The weighted profit per share reached $0.38, which is 200% more than $0.12 in FY2019.
This steady growth clearly shows we've chosen the right path. NASDAQ listing was especially important, as we now have such shareholders as Bank of America, Allianz, Credit Suisse, Morgan Stanley, Goldman Sachs, and Renaissance Technologies. Last year, we had a lot of goals, and were able to achieve them; this includes new offices, new products, system scaling, and many more tasks.
Freedom Holding Corp. has even more goals for the coming year, though: we are planning to get even better and achieve more impressive results in the coming year.
The number of clients, our main asset, have also increased. As of March 31, 2020, the holding had 140,000 client accounts, the yearly growth being 22%. In Q4 2020, 7,000 new accounts were open.
On behalf of our team (nearly 2,000 people), we would like to thank our clients for the trust! Day by day, you help us thrive for better work and new achievements!