Freedom Finance Europe Never Used Wirecard Bank Services to Store Client Funds
This is to announce that Freedom Finance Europe Ltd (formerly Freedom Finance Cyprus Ltd) clients are not taking any risks due to Wirecard AG bankruptcy. We used our Wirecard Bank current account to only transfer client funds to exchanges. Wirecard Bank accounts were never used to keep client funds; those are deposited to the exchanges for placing client orders. This is confirmed with our current account balance with Wirecard Bank, which is only €54.87.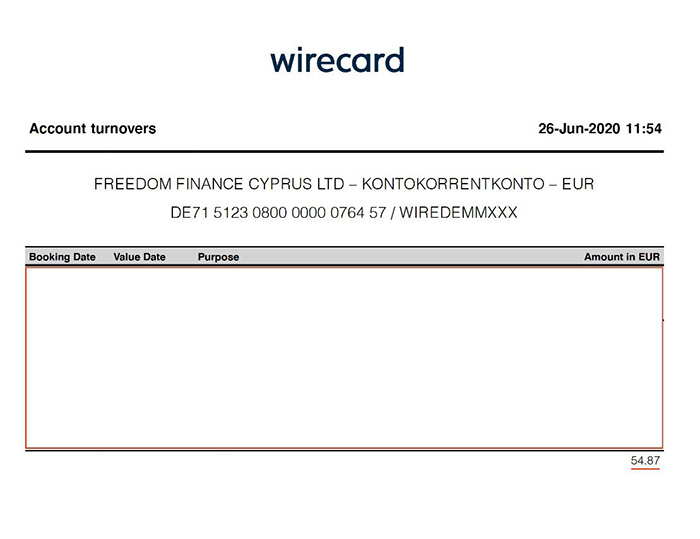 On June 25, Wirecard AG, a German fintech company, filed a petition in Amtsgericht München (Munich Precinct Court) to initiate the bankruptcy process. As of now, only the parent company default is admitted, while the status of child companies, such as Wirecard Bank, is still unknown.