Timur Turlov Talks for Freedom Finance Germany Event
A large event was held for the clients of Freedom Finance Germany, which forms a part of Freedom Holding Corp.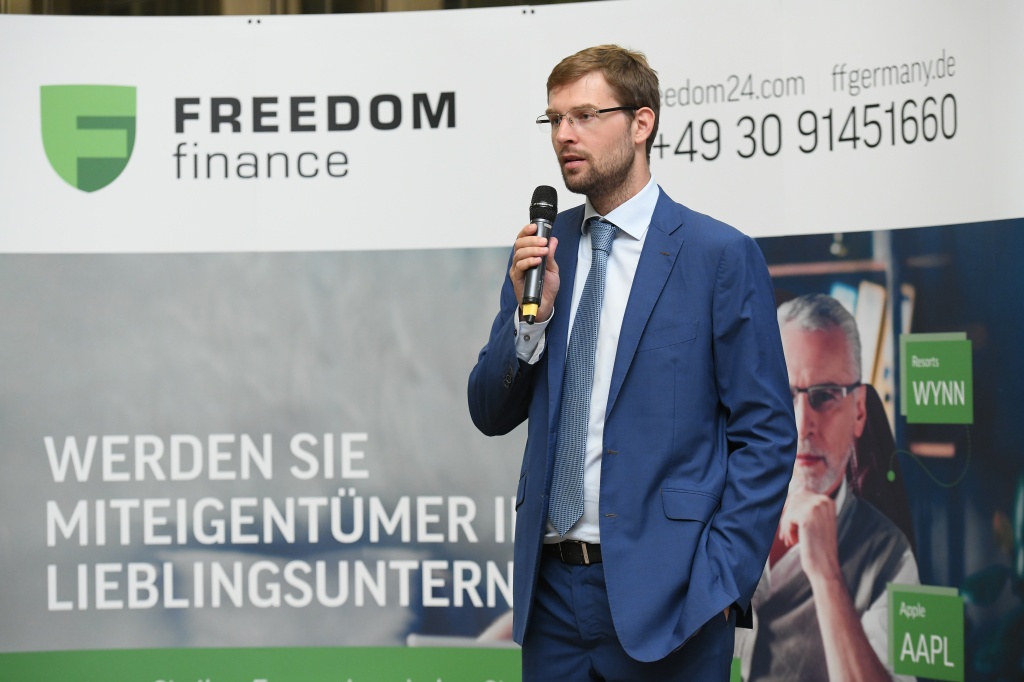 Timur Turlov, Freedom Finance CEO
In his speech, the holding's CEO highlighted what was happening in the global markets, assessed the most promising investment strategies, and answered the attendees' questions on how to build a portfolio amid the current market conditions.
Besides, the expert also mentioned why people invest in general and what a retail client may get from this. Turlov specifically said that investment is a domain that helps convert your background, personal experience, and general knowledge into profit.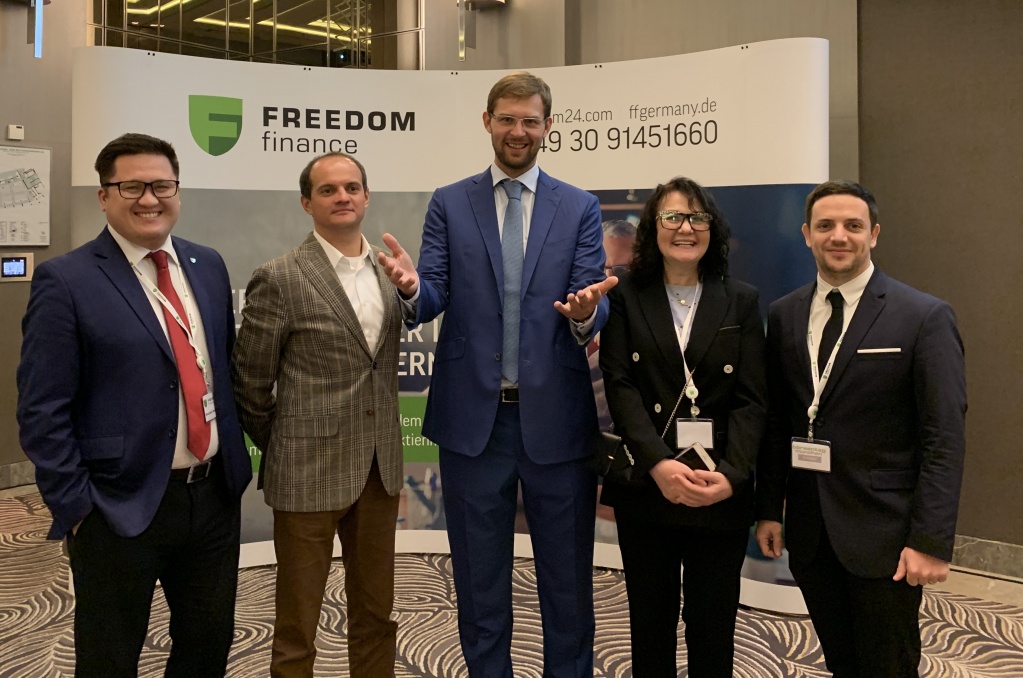 Freedom Finance Germany Team during the Event for Clients
During the Q&A session, Turlov specifically mentioned the leaders that rule the stock markets. Google, Amazon, and Facebook had already given momentum to the investing environment, and now, even after the correction in Q4 2019, were still the uptrend drivers.