Freedom Holding Corp. Holds Yearly Shareholder Meeting
Freedom Holding Corp. held its yearly shareholder meeting in Almaty, Kazakhstan, on September 10. This is an event where all investors from various countries holding Freedom Holding Corp. (FRHC) shares meet.
The meeting was broken down into two parts. First, in accordance with the international standards, the shareholders held a voting on Timur Turlov and Jason Kerr as Members of FRHC Board. Both candidates were supported and voted for. Besides, the meeting attendees confirmed that WSRP would be the independent licensed auditor for the 2020 fiscal year. The Board Members also took time to answer shareholders' questions.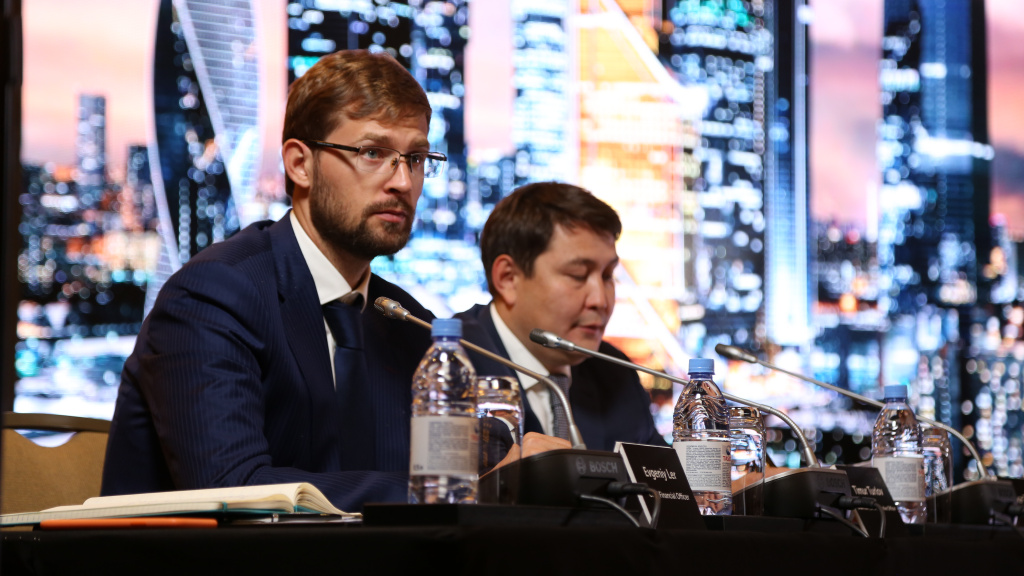 Timur Turlov, Freedom Holding Corp. CEO and Chairman of the Board, and Askar Tashtitov, Freedom Holding Corp. President
During the second part, Timur Turlov, Freedom Holding Corp. Chairman and CEO, talked about the results and future plans. The company had evolved from a small boutique firm with six employees to a large international holding with over 1,500 people working at it. The holding includes local companies in Russia, Kazakhstan, Uzbekistan, Germany, and Ukraine, as well as Freedom Finance Bank, and Freedom24 online store. 78 offices are working in the countries of presence.
The Chairman also highlighted that FRHC stock cost $5.50 per share two years ago, and, over the latest period, the price went up considerably. "Our stock is now trading at $12 per share", the speaker mentioned. "I will do my best to further provide our investors with good results and reports, which should boost the interest towards our company and lead to the sustainable growth of our business. The management has a most important mission: to work on increasing the company's value and net worth."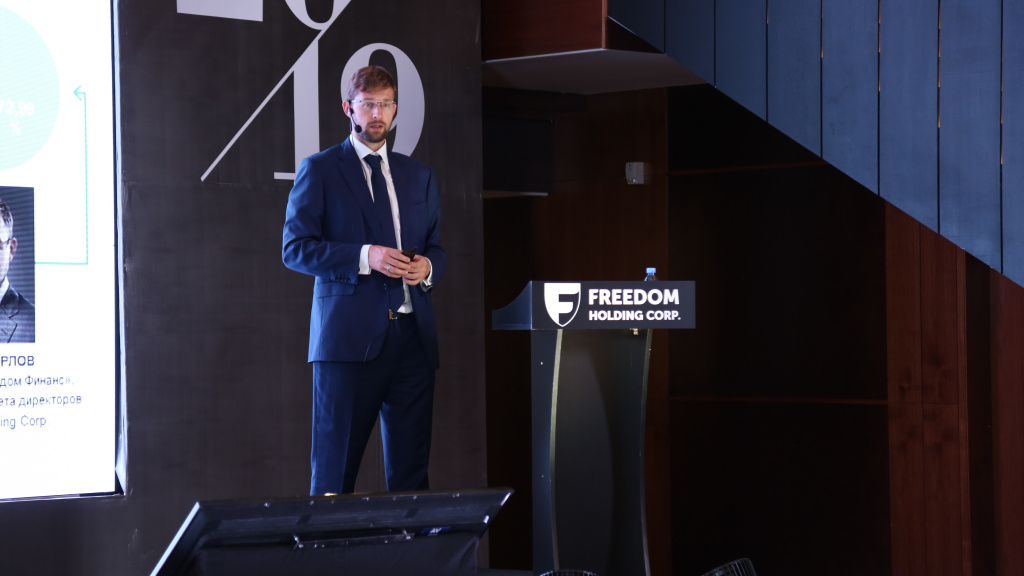 Timur Turlov Talking about Freedom Holding Corp. Results and Plans
Turlov detailed company plans in all seven countries of presence. Among the top priorities, he mentioned improving the investment infrastructure, arranging securities allocation for mid-sized and large business, expanding the retail client base, and developing bank and insurance sectors of FRHC business.
The company has a good basis for further growth, Turlov says. "We have proved to both our shareholders and us that we can scale our business effectively. Over the last two years, we opened over 50 offices, adapting them to a unified standard, while keeping the quality of products and services high. We are good at managing earnings and costs and can hire new employees. We have built powerful IT systems that allow us to quickly scale our business."
Speaking on financial indicators, the CEO commented on the latest report, where the company total assets exceed $420M, and total client assets are over $1.30B. The client base, meanwhile, increased to reach 121,000 people.
Timur Turlov also talked about the company's portfolio structure. Lately, it has become more conservative and liquid. State bonds and large corporate equities are now a very important component of the portfolio. The company is re-balancing the portfolio on a daily basis in order to minimize risks and attract more investors, including institutional ones. "We are the only broker and the only investment bank in the CIS, which the US investors can invest into through a stock exchange', Turlov said. "We are a company that discloses all information as required by international standards, and our stock is highly accessible to many investors throughout the world."
The company focused on the US and EU markets regarding its positioning. Historically, Freedom Finance expertise was mostly on the US market, this is why it provides some of the best analytics on it nowadays.
In Russia, the company is especially successful, being one of the top nine companies by the number of registered client accounts. Around 66% of the total Holding's earnings comes from Russia. Freedom Finance is also actively working on banking in Russia, providing a combination of banking and investment services. Recently, FFIN Bank has launched a unique investor card that allows to use the funds directly for stock trading.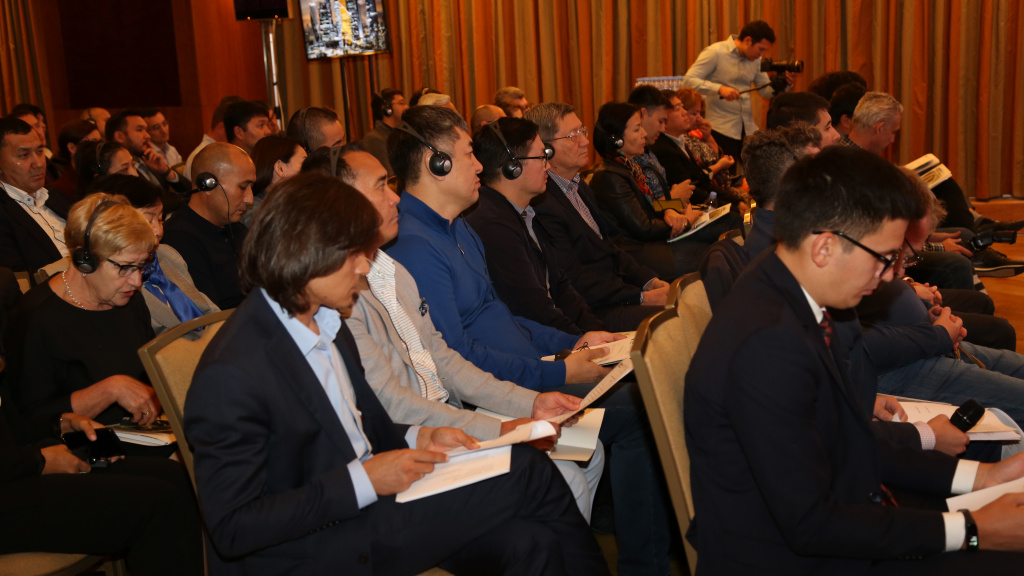 Freedom Holding Corp. Shareholders
Turlov paid special attention to the Freedom Finance team. "We are very proud to have so many professionals in our team, their trust in all our countries of presence is most valuable", the CEO said. "Every company has a turning point where it starts growing far faster than before. This happened to us a few years ago, when some of the best experts started joining us, mostly because working with Freedom Finance became engaging and prestigious. Our employees are a great value for our capitalization and our brand in general."
When speaking on the market competition, the CEO mentioned that Freedom Finance had quite a few advantages. "We are aware of the competition, that is, other broker companies and firms. I am yet sure that we will be able to build a business capable of competing in the EU and the US. Over all these 11 years, I understand, year by year, that the things we are doing can well constitute a competition in the US markets. We are actually developing technologies that do not exist there, and we have experts that create unique products, which can surprise even the finest financial culture of the Western countries."
In conclusion, the Freedom Holding Corp.CEO answered the questions asked by the shareholders and the reporters.