12 Top Stocks for an Investment Portfolio in 2020-2021: Freedom Finance Recommendations
12 Top Stocks for an Investment Portfolio in 2020-2021: Freedom Finance Recommendations
You have opened an account, funded it, and now want to invest. New investors immediately start asking: What do I start with? Which stocks to pick? What do I buy and what should be my position size?
If you also ask similar questions, our recommendations are right for you. We have picked 12 stocks for a long term investment portfolio. These are stocks of large renowned companies from various industries, selected based on all risk management requirements. The projected yield of this portfolio is 16% in USD.
Such a balanced portfolio is a good start for further high risk investments, e.g., for buying shares based on investment ideas and IPO's. This is why our recommendations will be handy not only for beginners, but also for seasoned investors, especially, if your portfolio includes a large number of IPO's.
Check out our recommendations and invest with Freedom Finance Europe with the best pricing in the EU!
Google (Alphabet Inc Class A)

Current Price: $1,501
Target Price: $1,720
Projected Yield: 14.60%
Portfolio Share: 10%

Alphabet (NASDAQ:GOOGL) is a renowned monopolist in the online search sector, also famous for its Android mobile OS, advertising technologies, cloud computing, and a number of other services. Based on the Q2 2020 report, the company managed to robustly overcome the pandemic and posted growing numbers in the cloud sector. Besides, Alphabet approved a $28 billion buyback and entered into new partnerships to develop its infrastructure. Alphabet's core business is 28% of the digital ad market, which is valued at $332.84 billion. The company is expected to maintain its leadership in 2021 and beyond, according to eMarketer. The company's stock is among the best in terms of risk and reward in the technology industry, and is suitable for forming the basis of a portfolio.
Facebook, Inc.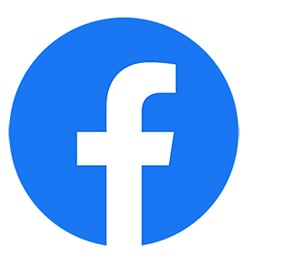 Current Price: $276
Target Price: $302
Projected Yield: 9.3%
Portfolio Share: 10%

Facebook (NASDAQ:FB) owns the largest social network in the world and a number of other popular services, including Instagram and WhatsApp. In the light of the lockdown, Facebook users are becoming even more active. The company is actively developing Instagram and WhatsApp. Thanks to WhatsApp Pay, it has all chances to repeat the success of WeChat in China, where the messenger brought businesses and customers together. Facebook is one of the top picks in the tech segment, and can form the basis of a portfolio, thanks to being high yield and having good growth points.
Alibaba Group Holding Ltd - ADR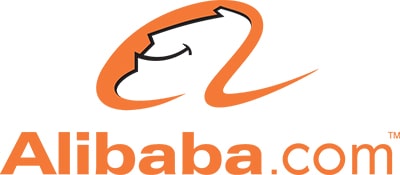 Current Price: $257
Target Price: $290
Projected Yield: 13%
Portfolio Share: 8%

Alibaba Group (NYSE:BABA) covers over 960 million users and is one of the leaders in e-commerce, local services, digital entertainment, logistics, and payments. Alibaba's core business disruptions caused by the COVID pandemic have not affected its competitive positioning, consumer acceptance, and the ecosystem in general. During the coronavirus outbreak, the online shopping segment increased and the company is now offering support to merchants and shipping services. The delivery volume is gradually recovering, while the Starbucks partnership and the investment into electric vehicles opens up new growth opportunities for the company. Besides, the rapid growth of AliCloud hybrid services is another positive factor for supporting the core business.
Amazon.com, Inc.

Current Price: $3217
Target Price: $3573
Projected Yield: 11.1%
Portfolio Share: 8.5%

Amazon (NASDAQ:AMZN) is one of the world's e-commerce leaders. The company posted solid earnings growth during the pandemic and strengthened its leadership amidst the crisis. Amazon's one-day shipping proved to be excellent. Many analysts, including JPMorgan, predict that this trend may continue after the global lockdown. The company continues its global expansion and is preparing to start its business in the UK, Sweden, and other countries. The e-commerce giant is optimistic about the future and ready to continue growing. Investing into Amazon is a good opportunity to capitalize on the stock when it is going back to its long term trend and is ready to make a new high in 2020 after posting strong results and being undervalued.
Salesforce.Com, Inc.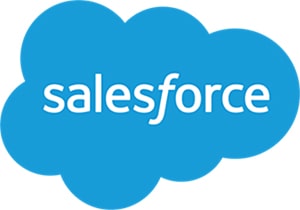 Current Price: $205
Target Price: $225
Projected Yield: 9.9%
Portfolio Share: 8%

Salesforce.Com, Inc.(NYSE:CRM) is a cloud computing company providing businesses with a CRM system that simplifies work with customers. The company's products enable faster customer service and efficient marketing campaigns. Salesforce has shown steady growth in recent years, with the earnings having increased from $8.40 billion in 2017 to $17.10 billion in 2019, and the annual growth being 27%. The rising interest towards cloud services and the growth of online shopping amidst the pandemic allows us to project an optimistic outlook of the stock prices.
Freedom Holding Corp
Current Price: $22
Target Price: $24.5
Projected Yield: 11.3%
Portfolio Share: 8%

Freedom Holding Corp (NASDAQ: FRHC) is an international corporation that includes multiple subsidiaries. The services offered include retail securities brokerage, investment consulting, corporate, banking, and underwriting services. The clients come from the EU, Russia, and the CIS countries. The holding demonstrates stable financial results and significant growth. From 2018 to 2020, the earnings rose by over 115%, while the company's net profit margin reached 20%. Freedom Holding continues its European expansion and is increasing its share in the brokerage market in the countries of presence. This could become a stock price driver moving forward.
US Global Jets ETF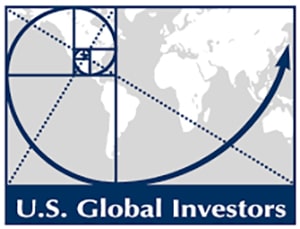 Current Price: $16
Target Price: $22
Projected Yield: 33.5%
Portfolio Share: 8%

JETS (NYSEARCA:JETS) is an exchange traded fund (ETF) that invests into US and global airline companies' stocks, as well as into the aircraft manufacturers and companies that provide airport and terminal services. Buying ETF JETS is especially relevant now that the aviation sector has hit its bottom and is gradually recovering. With the global health guidelines no longer forced, the international travel has become much easier. The aviation sector is now able to overcome the COVID-19 crisis, with a gradual recovery in price, when the economic conditions improve.
Netflix

Current Price: $501
Target Price: $582
Projected Yield: 16.20%
Portfolio Share: 9.50%

Netflix (NASDAQ:NFLX) is a leading video streaming service. The company has a huge content base and millions of users around the world. The number of company subscribers worldwide is projected to reach 300 million by 2024, with 200 million users today. The pandemic and the "stay home" trend had a positive impact on the company, which posted incredible results in Q2 2020. Netflix is capable of bringing 30 million subscribers to its platform each year over the next five years, and the pandemic is only helping these numbers to grow.
Regeneron Pharmaceuticals, Inc.

Current Price: $625
Target Price: $735
Projected Yield: 17.60%
Portfolio Share: 9.00%

Regeneron Pharmaceuticals, Inc. (NASDAQ:REGN) develops, manufactures, and markets drugs for treatment of various diseases. In particular, the company developed a drug to treat Ebola and is currently testing two drugs to treat the SARS-CoV-2 coronavirus that caused the COVID-19 pandemic. Regeneron Pharmaceuticals has around 20 more drugs undergoing clinical trials. In the nearest future, REGN will complete clinical trials of a few drugs, which, if successful, will serve as a growth trigger for the company's stock price.
JPMorgan Chase & Co.

Current Price: $97
Target Price: $114
Projected Yield: 17.40%
Portfolio Share: 7.00%

JPMorgan (NYSE:JPM) is a US financial holding company, one of the Big Four. JPM demonstrates best-in-class organic earnings growth and market share increase. The holding is doing an excellent job by reducing operating costs and optimizing the capital use. This supports the growing profit and a 13% equity return, which is above the 80% average of the US peers. The Q2 2020 report exceeded expectations, with the trading and commissions earnings being higher than predicted. JPM is the best banking stock to date, with a forward dividend yield of 4%.
Activision Blizzard, Inc.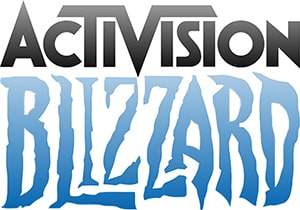 Current Price: $84
Target Price: $99
Projected Yield: 18.40%
Portfolio Share: 6.00%

Activision Blizzard (NASDAQ: ATVI) is a market leader developing video games and various content for game consoles, computers, and mobile devices. The Q2 2020 report exceeded expectations across all segments, and the forecasts for Q3 and overall 2020 are very upbeat. Thanks to the pandemic, the company ramped up sales of video games and gained an influx of users in online projects. In the long term, Activision Blizzard will definitely be one of the beneficiaries of switching to the next-gen consoles.
Verizon Communications Inc.

Current Price: $58
Target Price: $65
Projected Yield: 12.40%
Portfolio Share: 8%

Verizon (NYSE: VZ) is the largest wireless service provider in the United States. The company also provides wire services to consumers in the Northeast of the country, and to the businesses around the world. Landline and mobile 5G services can drive long term growth. In addition, the company can provide IoT services, automated machines, and other enterprise services with super fast 5G speed and low latency. Verizon has good free cash flow even amidst the pandemic.
How to Buy Stocks?
There are two ways to do that:
1. Freedom24 Web Platform: In the "Web terminal" section, type the company ticker in the search box and select the company you are looking for from the search results. Then, open a secure session in the trading window on the right, select the number of shares you want to buy, and click Buy.
2. Freedom24 iPhone and Android App: Go to the Price screen and tab the search icon in the top right corner. In the search dialog that shows up, start typing the company ticker and select the company you are looking for in the search results. The stock of your choice will be added to the Market Watch. Tap it and go to the Order tab in the dialog that shows up. Specify the number of shares you want to buy and click Buy.
Currency Conversion
The stocks above are trading in the US stock exchanges, which means you need US dollars to buy them. If your account currency is different, you need to convert your funds to the USD. To do so, go to Web Platform > Account Balance in the trading platform, or select My Portfolio > Free Margin in your Member Area.
Then, click the Convert green button near the USD box, specify the amount, and confirm your transaction.
You can also convert euros to US dollars via the Freedom24 app: go to Portfolio, select Currency Exchange, specify the amount, and confirm your transaction.

*Additional information is available upon request. Investment in securities and other financial instruments always involves risks of capital loss. The Client should make himself aware at his own accord, including to familiarize himself with Risk Disclosure Notice. Opinions and estimates constitute our judgment as of the date of this material and are subject to change without notice. Commissions, fees or other charges can diminish financial returns. Past performance is not indicative of future results. This material is not intended as an offer or solicitation for the purchase or sale of any financial instrument. The opinions and recommendations herein do not take into account individual client circumstances, objectives, or needs and do not constitute an investment advice service. The recipient of this report must make their own independent decisions regarding any securities or financial instruments mentioned herein. Information has been obtained from sources believed to be reliable by Freedom Finance Cyprus Ltd or its affiliates and/or subsidiaries (collectively Freedom Finance). Freedom Finance do not warrant its completeness or accuracy except with respect to any disclosures relative to the Freedom Finance and/or its affiliates and the analyst's involvement with the issuer that is the subject of the research. All pricing is indicative as of the close of market for the securities discussed, unless otherwise stated.