Tremor International Ltd: 167% potential growth due to increased demand for video advertising and CTV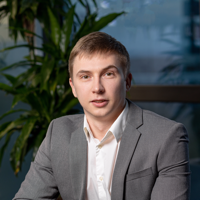 Max Manturov
Head of investment research regulated by CySec
04.02.2022
Tremor International Ltd: 167% potential growth due to increased demand for video advertising and CTV
Ticker:
TRMR.US
Entry price: $15
Target price: $40
Growth potential: 167%
Time horizone: 6-12 months
Risk: High
Portfolio weight: 2%
The company
Tremor International Ltd. is a global company offering a comprehensive software platform. It allows advertisers to reach relevant audiences and publishers to maximise the profitability of their digital advertising inventory.
What's the idea?
Earn shares (ADRs) in Tremor International, which could rise thanks to a strategy focused on the fastest-growing segments of the advertising technology industry: video and commercial TV CTV.
Why do we like Tremor International?
Reason 1: Innovative business model
Traditionally, advertising technology companies offer either a supply-side platform (SSP) or a demand-side platform (DSP):
SSP works with publishers to help them monetise their digital advertising inventory.
DSP is focused on advertisers, allowing them to manage their digital advertising campaigns.
Tremor, on the other hand, was able to integrate the DSP and the SSP, creating its own innovative business model. In addition, the company has created a data analytics platform that aims to maximise advertisers' ROI and inform their decisions.
A number of acquisitions and the merging of different platforms into a single marketplace have contributed to the success of this model.
Tremor monetises its platform in three different ways depending on client choice:
A percentage of spending. They charge for every dollar spent on advertising on their platform. The rate is 10-15% for DSPs and 15-25% for SSPs - a total of around 25-40%.
A fixed fee.
Fees set on the basis of CPM (Cost per Thousand - cost per 1000 contacts with listeners, readers or viewers).
This approach is tailored to the specific needs of each client. These three sources of revenue are referred to as 'programme' revenues.
In addition to this, the company has a performance-marketing segment. It refers to Tremor's legacy business, where the company provides user engagement solutions in a mobile developer environment: Tremor buys advertising space from publishers and receives rewards for installing apps.
You could say that in the performance segment the company acted more like a dealer, buying and selling inventory, making money on the difference. Now Tremor is positioning itself as a broker, acting as an intermediary and earning a commission.
The software segment is highly profitable as it is less labour-intensive and more scalable. Tremor management is focused on driving growth in the software segment. Therefore, as the performance segment is shrinking in the revenue mix, an increase in overall profitability can be expected.
Reason 2. Strategic focus on the fastest-growing market segments
An interesting feature of Tremor is the significant exposure to video and commercial television (CTV), which are the fastest-growing segments of advertising technology.
The key trends driving growth in the industry are:
Increased use of video advertising formats
A shift in advertising budgets from broadcast and cable TV to digital platforms
CTV growth projections exceeding the average growth of the advertising technology industry as on-demand and streaming platforms become popular
Increased emphasis on consumer privacy (cookies)
The digital marketing and media research firm Emarketer predicts that digital ad spending worldwide will grow at an average rate of 11% through 2025.
CTV and video ad spending in the US is expected to grow by 20% and 16% on average over the same period, respectively
Reason 3. Improved financial results
For Q3 2021, Tremor generated revenue net of partner fees (Ex-Tac) of $76.7 million, compared to $49.7 million for Q3 2020. Other figures for Q3 2021 included organic growth of 54% and Adjusted EBITDA of $42.3m compared to $19.6m in Q3 2020, an average increase of 2.2x.
September was the strongest month since the company was founded. For the first three quarters of 2021, Tremor generated revenue net of partner fees of $213.4m compared to $110.3m in the first nine months of 2020, reflecting organic growth of 92% and adjusted EBITDA of $107.2m compared to $21.4m in the same period last year, resulting in fivefold growth.
The main growth driver is in CTV services, where revenues grew 115% in Q3 2021 compared to Q3 2020 and 188% in the first nine months of 2021, compared to the same period in 2020. Tremor also achieved an EBITDA margin of 49% in Q3 2021 on reported revenues and a net revenue margin of 55%, above the median of our review.
At the moment, by multiples, Tremor International is trading cheaply relative to other companies in the industry:
EV/EBITDA — 7.346
EV/EBIT — 11.64
EV/Revenue — 2.569
EV/FCF — 5.989
EV/Assets — 1.432
It is important to note here how non-linear the relationship between revenue and EBITDA is. EBITDA is expected to grow at a much faster rate than revenues because of operating leverage. Advertising technology companies are much like SAAS companies in that their marginal costs are close to zero once the product is created. This leads to higher EBITDA margins as the company grows, making the business scalable.
Last 12 months:
Tremor International 31.9%
Average 19.9%
Median 18.6%
Expectations for 2022:
Tremor International 39.7%
Average 28.6%
Median 31.6%
One reason why Tremor may be trading so cheaply relative to its competitors may be investors' inaccurate perceptions of revenue growth. Having made the business model transition from operating as a dealer to operating as a broker, Tremor has faced a change in the way it accounts for its revenues. TRMR used a gross basis for this. They now account for programme revenues on a net basis. Previously, if they bought $80 worth of advertising inventory and managed to earn $100 through app installation rewards, their revenue would be $100 and their COGS would be $80, leaving the company with $20 gross profit. Now, if they were to charge a 20% rate on the volume spent on the platform, their revenue would be $20.
Presumably because of this change in accounting, TRMR's revenues are down 35% from 2019 to 2020. But they have actually increased by 2%.
This accounting change was first made in the financial statements for the 2020 financial year.
There is currently no full year of comparable revenues.
Another reason is that not all investors notice that each ADR share traded on NASDAQ represents two ordinary shares traded on AIM. If one ignores this and calculates market capitalisation by multiplying the outstanding ordinary shares by the ADR price, one gets a market capitalisation of twice the real value.
Finally, Tremor is an Israeli company that trades in London and on NASDAQ as an ADR. Some investors are concerned about the risks that ADR ownership can entail. This risk is overstated, especially for a company based in Israel, a country with a sound jurisdiction in business matters.
There are potential catalysts that may be worth considering:
Acquisitions. TRMR has $295m in free float and they have stated their intention to look for companies to acquire. The announcement of an impending deal could lead to a revaluation of the stock.
Publication of comparative data. Q4 2021 earnings data will help revalue the stock, improving growth performance.
How to take advantage of the idea?
Buy shares at a price of $15.
Allocate no more than 2% of your portfolio for purchase. To compile a balanced portfolio, you can use the recommendations of our analysts.
Sell when the price reaches $40.
How to Buy Tremor International Ltd.?
If you don't have an investment account yet, open it now: this can be done online, in just 10 minutes. All you need to do is fill out a short form and verify your account.
After opening an account, you can buy shares in either of the following ways:
Freedom24 Web Platform: In the Web Terminal section, type TRMR (Tremor International Ltd. ticker in the NASDAQ) in the search box, and select Tremor International Ltd. in the results. Open a secure session in the trading window on the right, select the number of shares you want to buy, and click Buy.
Freedom24 iPhone or Android App: Go to the Price screen and tab the search icon in the top right corner. In the search dialog that will show up, type TRMR (Tremor International Ltd. ticker in the NASDAQ) and select Tremor International Ltd. in the search results. You will then see the stock in the market watch; tap it and go to the Order tab in the dialog that shows up. Specify the number of shares you want to buy and click Buy.

*Additional information is available upon request. Investment in securities and other financial instruments always involves risks of capital loss. The Client should make himself aware at his own accord, including to familiarize himself with Risk Disclosure Notice. Opinions and estimates constitute our judgment as of the date of this material and are subject to change without notice. Commissions, fees or other charges can diminish financial returns. Past performance is not indicative of future results. This material is not intended as an offer or solicitation for the purchase or sale of any financial instrument. The opinions and recommendations herein do not take into account individual client circumstances, objectives, or needs and do not constitute an investment advice service. The recipient of this report must make their own independent decisions regarding any securities or financial instruments mentioned herein. Information has been obtained from sources believed to be reliable by Freedom Finance Europe Ltd or its affiliates and/or subsidiaries (collectively Freedom Finance). Freedom Finance Europe Ltd. do not warrant its completeness or accuracy except with respect to any disclosures relative to the Freedom Finance Europe Ltd. and/or its affiliates and the analyst's involvement with the issuer that is the subject of the research. All pricing is indicative as of the close of market for the securities discussed, unless otherwise stated.
https://investors.tremorinternational.com/


Freedom Finance analysts perform a three-stage analysis. They select a promising industry based on the latest news, statistics and industry-specific metrics. They assess the supply and demand situation and its future development dynamics. Industry's investment attractiveness is mostly affected by the forecasted market growth rates; total addressable market, player concentration level and likeliness of a monopoly formation, as well as the level of regulation by various entities or associations.

The assessment is followed by the comparative analysis based on the selected sample. The sample comprises companies with a market capitalization of over USD 1 billion, but there is space for exceptions (when the suitable level of liquidity for company's securities is available on the stock exchange). The selected companies (peers) are being compared against each other based on multipliers (EV/S, EV/EBITDA, PE, P/FCF, P/B), revenue growth rates, marginality and profitability (operating income margin, net income margin, ROE, ROA), and business performance.

Having completed the comparative analysis, the analysts carry out a more in-depth research of the news about the selected company. They review company's development policy, information about its current and potential mergers and acquisitions (M&A activity), and assess the efficiency of company's inorganic growth and other news about it over the past year. The main objective at this stage is to identify the growth drivers and evaluate their stability, as well as the extent of impact they have on the business.

Based on all the data collected, the analysts determine the weighted forecasted figures of company's growth rates and proposed business marginality, which are used to calculate the company's multiplier-based estimated value. The said value enables setting the stock price target and stock value growth potential.

The expected timing of the idea implementation is set depending on the current market situation, volatility level and available forecasting horizon for industry and company development. The forecasting period is normally set between 3 and 12 months.