12 Stocks for a Balanced Portfolio in 2021 and 2022: Recommended by Freedom Finance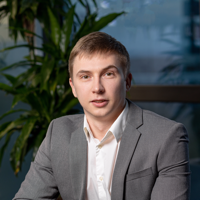 Max Manturov
Head of investment research regulated by CySec
12.04.2021
12 Stocks for a Balanced Portfolio in 2021 and 2022: Recommended by Freedom Finance
Building your own portfolio is not an easy task, especially when it comes to beginner investors. Those who are just starting their journey to the world of trading often ask: Which industries and companies should I invest in, in this ever changing stock market? To answer this question, one should study a lot and work hard to get prepared. If you want to start investing as soon as possible and get a balanced portfolio that is fully compliant with all risk management rules, we encourage you using new recommendations on building a diversified portfolio by Freedom Finance analysts. This portfolio includes stocks of 12 large companies from various industries, with an overall projected yield of 19.80% (in US dollars). Check out our recommendation and learn, which stocks you should pick for your 2021 and 2022 investments!
In case you already an experienced investor, you can use this portfolio as a hedge for any high risk trades, such as IPO trading and investment ideas.
Invest with Freedom Finance Europe to get premium analysis and the best pricing in the EU!
Nvidia

Entry Price: $572.6
Target Price: $630
Projected Yield: 10%
Position size: 9%

Nvidia (NVDA.US) is a world's leading company in designing and manufacturing GPU's, media processors, and chipsets. The company's products are used in mobile devices, game consoles, personal computers, and supercomputers. With the pandemic, Nvidia got an advantage, as it sees a significant demand for its graphic cards. The demand got boosted with the increased interest in video games as an alternative to other entertaining activities, and a larger data center load with more entertaining content coming in. The company is likely to continue rising in the next few years thanks to the next gen graphic card release, which will have most users update their PC's. The company is also aimed at its further market presence expansionm in terms of data processing centers, which currently account for 40% of Nvidia's earnings. In addition, Nvidia announced the acquisition of Arm in September 2020, which will both support the current position of the company and provide its an opportunity to enter new computing markets.
Freedom Holding Corp.

Entry Price: $55.74
Target Price: $60
Projected Yield: 7.60%
Position size: 7.50%

Freedom Finance (FRHC.US) is an international holding company providing investment services, which includes retail securities brokerage, investment consulting, corporate, banking, and underwriting services. The company has offices catering to the customers in the EU and other countries, all posting good and stable results. In the first six months of FY 2021, the company's earnings went up by more than 102.60%, while the net profit margin reached 35.90%. One of Freedom Holding Corp's core services includes providing access to IPO trading for retail investors. With the IPO boom, the company continues its European expansion and is increasing its brokerage market share in the countries of presence. This could become a stock price driver moving forward.
The Boeing Company

Entry Price: $255
Target Price: $320
Projected Yield: 25.50%
Position size: 7.50%

The Boeing Company (BA.US) is the world's largest manufacturer of aviation, space, and military equipment. Headquartered in the US, the company is one of the twelve largest industrial corporations in the country, being among the big three manufacturers of weapons and military equipment. It is also one of the leading contractors of the US military industrial complex in terms of the annual order amount. The pandemic and the 737 MAX issues were a severe blow to the Boeing aviation segment, with the revenue going down by 54% since early this year. However, some positive news was released in November, with Pfizer and BioNTech vaccine probably coming soon and Boeing 737 Max operation allowed again. With this in mind, the company has a chance to recover its financial position and reach its pre-crisis level next year. Thanks to this news, Boeing stock managed to somewhat recover; however, there is still some room upside potential, as the international flights are yet to get restored.
Booking Holdings

Entry Price: $2428
Target Price: $2600
Projected Yield: 20.15%
Position size: 7.10%

Booking Holdings (BKNG.US) owns Booking.com, one of the largest online hotel, restaurant, and related service booking platform. With its online travel companies, Booking.com connects customers that are willing book a trip with travel service providers across the globe. The pandemic had a great impact on the travel business, which of course affected Booking Holdings' earnings. The company's record loss in 10 years was, however, not as large as the consensus suggested. At the same time, the travel market started recovering since July 2020, backed by the news on the COVID-19 vaccine. Once the lockdown is lifted, there might be a lot of hype in the travel market, allowing Booking to restore what it lost in 2020. On the other hand, the temporary international travel issues contributed to the demand being re-oriented, with people starting to travel within their country or region for a short time. The travel market is expected to continue recovering in 2021, which means Booking Holdings stock price may continue rising ext year.
Netflix

Entry Price: $554.6
Target Price: $630
Projected Yield: 13.60%
Position size: 9%

Netflix (NFLX.US) is one of the leaders in the streaming market, having a huge content base and millions of users around the world. The pandemic helped Netflix to increase its paying user base by 28.10M, with which the paying audience amounted to 195M in late Q3 2020. By 2024, this number is expected to reach 300M. During the pandemic, most people changed their consumer behavior and got new habits, which includes those related to viewing website content. In October, Netflix increased its subscription prices in North America, which may help increase the company's earnings without any significant churn. The company is expected to continue growing its audience, while maintaining its current achievements.
Domino's Pizza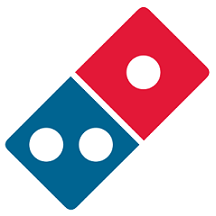 Entry Price: $383.9
Target Price: $440
Projected Yield: 14.60%
Position size: 7.50%

Domino's Pizza (DPZ.US) is a US based company operating the world's largest pizza chain. The company works in 85 countries and includes 15,900 restaurants selling over 3M pizzas per day. Domino's business model helped it easily overcome the pandemic, being re-focused on delivery and takeaway. With active online sales, backing the business during the COVID-19 outbreak was not that complicated. Meanwhile, the company is planning to expand its presence in China, which already led to acquiring a non-controlling stake in Shanghai Dash Brands Ltd. in Q2 2020; this may also boost the company stock price. Thus, Domino's is expected to continue rising in terms of its earnings and business margin in 2021.
PayPal Holdings, Inc.

Entry Price: $264.5
Target Price: $315
Projected Yield: 19.10%
Position size: 5%

PayPal Holdings, Inc. (PYPL.US) is a tech company providing one of the world's largest e-payment platforms. The platform is actively used by 325M people in 200 countries. With PayPal, people can buy goods, pay bills, as well as send and receive money transfers. 2020 was a beneficial year for PayPal, with the earnings rising by 19% in Q1-Q3 to reach $15.30B, while the profit increased by 35% and amounted to $2.60B. The customer base increased, and new products were launched, which includes Venmo mobile app, QR code payments, and cryptocurrency payments. PayPal will be no longer working with eBay, which accounted for 7% of all PayPal payments and is now introducing its own e-payment solution, and this may slow down the earnings growth in the short term. However, PayPal acquired GoPay, which allows the company to enter the Chinese market and compete with Alibaba Group Holding, Ltd.; this may boost PayPal growth, also in the short term.

Salesforce.com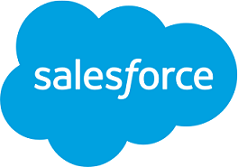 Entry Price: $224.5
Target Price: $280
Projected Yield: 24.70%
Position size: 8%

Salesforce.com (CRM.US) is a US based company focused on developing a CRM system that is provided to the customers based on a SaaS model. As Force.com, the company also provides a PaaS system for self-service application development, while it also offers a cloud-based database management system as Database.com.
In early December, Salesforce announced its intention to acquire Slack, an enterprise messenger, for a $27.70B. Slack shareholders are to receive $26.79 in cash and 0.0776 Salesforce shares for each Slack share. When the news got released, Salesforce stock dropped by 10%, as the acquisition price was high. Despite this, Slack integration will improve the existing Salesforce ecosystem, as the platform users will be able to easily communicate and exchange customer information. This kind of a merger is expected to help maintain the Salesforce cloud platform in the CRM market. In case the acquisition is a success and Slack gets integrated into the Salesforce ecosystem, the stock price may not only recover, but also continue rising.
Philip Morris

Entry Price: $89.5
Target Price: $110
Projected Yield: 22.90%
Position size: 5%

Philip Morris (PM.US) is one of the world's largest tobacco companies based in the US. It has 46 plants and markets its products in 180 countries. In July 2020, the US's FDA approved IQOS marketing campaign as a tobacco product with a modified risk, which allowed Philip Morris to get it licensed in the US through Altria Group, its partner company. The yearly growth came at 27.60% in 2020, while the earnings share coming from IQOS hit 23.80%, with 26.00% in Q4.The management is planning to rearrange the business to mostly target low risk tobacco products, increasing the share of this segment to 50% by 2025. This might be well boosted by launching new products, such as IQOS ILUMA and IQOS VEEV, and expanding to new markets (from 64 countries as of now all the way to 100). This strategy may not only help the company overcome the stagnation, which is now typical for the tobacco market, in the long term, but also create new growth opportunities.

Brookfield Renewable

Entry Price: $42.9
Target Price: $70
Projected Yield: 63.20%
Position size: 7.50%

Brookfield Renewable (BEP.US) is one of the global leaders in renewable energy production. The company's portfolio includes wind, solar, and hydropower facilities, with a total capacity of 19,300 MW, totaling to 5,301 generating facilities in the Americas, Europe, and Asia.
With the negative news around global warming, the renewable energy industry is gaining popularity, especially with Joe Biden's victory, which means the entire industry may receive additional support in the next few years.
Meanwhile, the cost of solar and wind energy has significantly dropped over the recent years, which makes the renewable energy sources more attractive compared to traditional fossil resources. Brookfield Renewable is actively expanding its asset portfolio against this news, which includes the acquisition of TerraForm in July 2020, bringing BR's assets to over $52B.
Thus, Brookfield Renewable has a significant potential over the next few years, as it is actively increasing its energy market share, while maintaining a good financial position.
Alibaba Group

Entry Price: $228.24
Target Price: $340
Projected Yield: 49%
Position size: 9%

Alibaba Group (BABA.US) is a Chinese publicly traded e-commerce company, which owns Alibaba.com, Taobao.com, Tmall, and a number of other ecommerce websites, which mostly target B2B and online retail markets. The company is also an owner of one of the world's largest cloud computing infrastructures, as well as media and entertainment assets.
In October, it was announced that Alibaba's subsidiary fintech company, Ant Group, would suspend its IPO, as some anti monopoly measures affected the Chinese tech giants. Amidst this negative news, Alibaba Group shares fell by more than 20%, with the investors overvaluing the risks associated with the company's future and growth rates. This may become a good buying opportunity,
as Alibaba is expected to gradually recover next year. The company has some room for an upside potential indeed, partly thanks to its market share increase and expansion. In addition, Ant Group's IPO is still possible, and that may allow Alibaba to capitalize on its investment activities.
Jets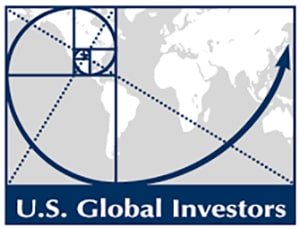 Entry Price: $27.5
Target Price: $30.00
Projected Yield: 9.10%
Position size: 7.50%

Jets (JETS.US) is an exchange traded fund (ETF) that invests into US and global airline companies' stocks, as well as into the aircraft manufacturers and companies that provide airport and terminal services. With the COVID-19 vaccine coming soon, the purchase of ETF JETS may be particularly relevant.
The ETF price has already somewhat recovered compared to the pre-crisis levels. However, the full recovery should be expected after the lockdown measures are lifted and the international air traffic is restored, i.e. some time in 2021.
How to Buy Stocks?
There are two ways to do that:

1. Freedom24 Web Platform: In the "Web terminal" section, type the company ticker in the search box and select the company you are looking for from the search results. Then, open a secure session in the trading window on the right, select the number of shares you want to buy, and click Buy.
2. Freedom24 iPhone or Android App: Go to the Price screen and tab the search icon in the top right corner. In the search dialog that shows up, start typing the company ticker and select the company you are looking for in the search results. The stock of your choice will be added to the Market Watch. Tap it and go to the Order tab in the dialog that shows up. Specify the number of shares you want to buy and click Buy.
Currency Conversion
The stocks above are trading in the US stock exchanges, which means you need US dollars to buy them. If your account currency is different, you need to convert your funds to the USD. To do so, go to Web Platform > Account Balance in the trading platform, or select My Portfolio > Free Margin in your Member Area.
Then, click the Convert green button near the USD box, specify the amount, and confirm your transaction.
You can also convert euros to US dollars via the Freedom24 app: go to Portfolio, select Currency Exchange, specify the amount, and confirm your transaction.
*Additional information is available upon request. Investment in securities and other financial instruments always involves risks of capital loss. The Client should make himself aware at his own accord, including to familiarize himself with Risk Disclosure Notice. Opinions and estimates constitute our judgment as of the date of this material and are subject to change without notice. Commissions, fees or other charges can diminish financial returns. Past performance is not indicative of future results. This material is not intended as an offer or solicitation for the purchase or sale of any financial instrument. The opinions and recommendations herein do not take into account individual client circumstances, objectives, or needs and do not constitute an investment advice service. The recipient of this report must make their own independent decisions regarding any securities or financial instruments mentioned herein. Information has been obtained from sources believed to be reliable by Freedom Finance Cyprus Ltd or its affiliates and/or subsidiaries (collectively Freedom Finance). Freedom Finance do not warrant its completeness or accuracy except with respect to any disclosures relative to the Freedom Finance and/or its affiliates and the analyst's involvement with the issuer that is the subject of the research. All pricing is indicative as of the close of market for the securities discussed, unless otherwise stated.
Freedom Finance analysts perform a three-stage analysis. They select a promising industry based on the latest news, statistics and industry-specific metrics. They assess the supply and demand situation and its future development dynamics. Industry's investment attractiveness is mostly affected by the forecasted market growth rates; total addressable market, player concentration level and likeliness of a monopoly formation, as well as the level of regulation by various entities or associations.

The assessment is followed by the comparative analysis based on the selected sample. The sample comprises companies with a market capitalization of over USD 1 billion, but there is space for exceptions (when the suitable level of liquidity for company's securities is available on the stock exchange). The selected companies (peers) are being compared against each other based on multipliers (EV/S, EV/EBITDA, PE, P/FCF, P/B), revenue growth rates, marginality and profitability (operating income margin, net income margin, ROE, ROA), and business performance.

Having completed the comparative analysis, the analysts carry out a more in-depth research of the news about the selected company. They review company's development policy, information about its current and potential mergers and acquisitions (M&A activity), and assess the efficiency of company's inorganic growth and other news about it over the past year. The main objective at this stage is to identify the growth drivers and evaluate their stability, as well as the extent of impact they have on the business.

Based on all the data collected, the analysts determine the weighted forecasted figures of company's growth rates and proposed business marginality, which are used to calculate the company's multiplier-based estimated value. The said value enables setting the stock price target and stock value growth potential.

The expected timing of the idea implementation is set depending on the current market situation, volatility level and available forecasting horizon for industry and company development. The forecasting period is normally set between 3 and 12 months.