Which EU Company Stocks to Buy in 2021? Build Your First Portfolio with Freedom Finance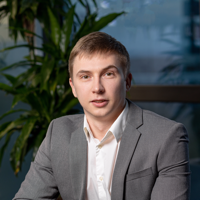 Max Manturov
Head of investment research regulated by CySec
16.04.2021
Which EU Company Stocks to Buy in 2021? Build Your First Portfolio with Freedom Finance
How can a novice investor build a portfolio to maintain a good risk to reward ratio? Which stocks can go upwards in the long term? Which assets should one add to a portfolio in order to trade IPOs? Freedom Finance analysts are here to help you find answers to these important questions.
We have already given you a list of US stocks to use in your initial portfolio, now it is time to see which stocks are worth your attention in the EU. To that end Freedom Finance experts created a portfolio of 10 European stocks with a great projected profit potential, 16.20%.
We recommend you investing 84% of your trading capital into these stocks, leaving 16% on your trading account balance to use for IPO trading or buying stocks following our investment ideas.
SAP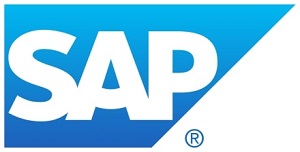 Current Price: €116.16
Target Price: €150
Projected Yield: 29.1%
Portfolio Share: 10%

SAP (XETR: SAP.EU) is a market leader in enterprise software, databases, analytic tools, intellectual techs, and experience management. SAP products are used by multiple companies throughout the world. In 2020, the number of SAP's enterprise customers amounted to 14,600, with 200M users. Thanks to its stable financial position, the company is successfully overcoming the COVID-19 crisis.
The financial performance in Q4 2020 was topnotch, with the earnings at €7.54B, beating the expectations of €7.48B, while the EPS came at €1.69 against €1.60. Despite the overall positive results, the stock is still under pressure, as the outlook posted by the management is not the best one.
A piece of positive news is the upcoming partnership with Alphabet, as Google will stop using Oracle finance management and start using SAP instead. In case more companies like Alphabet start switching to SAP, the stock price may well rise in the short term upon such expectations.
Vonovia

Current Price: €57.98
Target Price: €70.00
Projected Yield: 20.70%
Portfolio Share: 8%

Vonovia SE (VNA.EU) is one of the largest housing companies in Germany, focusing on real estate rentals and sales, as well as renovating and reselling buildings. The company has 416K apartments in Germany, Sweden, Austria, France, and the Netherlands.
The company's asset fair value went up from €33.40B in 2017 to €58.90B in 2020, with an average annual growth of over 15.20%. With low mortgage rates and government aid packages, Vonovia managed to remain stable in 2020, despite the lockdown and the global economy crisis. Last year, Vonovia's financial results were perfect, with the earnings rising by 6.30% to €4.37B, and the adjusted EBITDA, by 8.50% to €1.91B. As mentioned above, the outlook for 2021 by the company management is quite positive, with the earnings expected at €4.90B to €5.10B.
Vonovia is also planning to implement new energy systems in its apartments, that will reduce CO2 emission rate, which may boost both the customer loyalty and the asset value.
Siemens AG

Current Price: €138.32
Target Price: €155.00
Projected Yield: 12.10%
Portfolio Share: 8%

Siemens AG (SIE.EU) is one of the largest Germany based companies, focusing on energy equipment, electronics, transport, medical equipment, and industry and communication services.
The financial performance in Q4 2020 was better than expected, with the earnings going down by just 6% to reach €15.31B, against €16.38B in Q4 2019, while the net profit rose by 28% to reach €1.879B, and the diluted EPS went up by 35% to €2.20. Such positive results are mostly due to cost optimization and stable free cash flow.
Joe Kaeser, who will be leaving the CEO's position soon, said the margin would be further increasing in the short term with new sub-domains, such as automation equipment and smart city and smart home devices. Currently, the company is working to recover its financial results through more demand coming from the retail customers.
Another thing that may drive the company value may be the buy-off program, which is worth €500M and should be completed by mid 2021.
Covestro

Current Price: €58.04
Target Price: €75.00
Projected Yield: 29.20%
Portfolio Share: 7%

Covestro AG (1COV.EU) is a world's leading manufacturer of polymeric materials and hard plastics. The demand for such products is being currently stabilized with the lockdown being partly lifted and most economy sectors recovering.
In the midterm, the polymer and plastics market is expected to keep moving up, as the industries using these products, such as automotive, construction, and consumer goods, will be growing. Basing on this, Covestro management has released a rather positive outlook for 2021.
Covestro has recently acquired a part of DMS's business, namely resins and functional materials (RFM), which will allow the company to increase its presence in this market and boost its earnings by around €1B, also adding €120M per year.
Covestro has a good deal of liquid funds (€2B), with the total net debt to EBITDA ratio at 1.70х. Both the amount of liquid funds and the revolving credit facility at €2.50B may give the company an opportunity to further expand in the market.
Covestro is investing its free margin funds into both company needs and the dividends. In 2021, the CapEX is expected at €800M, out of which €350M or €400M will be allocated for maintenance, while the rest will be invested into the new projects. Meanwhile, the dividend payout ratio is at 35%-55%, and the dividend yield amounted to 2.60% in 2020.
All this means Covestro is a good investment target, as the stock price may well rise due to its good financial position.
Allianz SE

Current Price: €217.15
Target Price: €235.00
Projected Yield: 8.20%
Portfolio Share: 8%

Allianz SE (ALV.EU) is an international finance company based in Germany, one of the largest in the asset management and insurance domains. The financial performance by Allianz was stable last year: despite the lockdown, the earnings dropped just by 1.3% to reach €140.5B, while the operation profit was at €10.75B against €11.86B a year before, and the diluted EPS amounted to €16.32.
The life insurance market is still recovering, so Allianz may well post good financial results in 2021 as well: the management believes the operation profit should reach €12B; in case this target is achieved, the company will continue its recovery progress without any issues.As a side note, Allianz is also paying large dividends, with the yield amounting to around 5% last year.
Nestle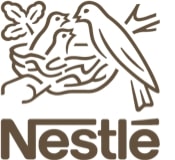 Current Price: €93.40
Target Price: €105.00
Projected Yield: 12.40%
Portfolio Share: 10%

Nestle (NESR.EU) is a Swiss based multinational being one of the largest food product manufacturer worldwide. Nestle's sustainable business strategy is based on a portfolio that is diversified across product categories, locations, and sales channels.
Despite the COVID-19 crisis, Nestle's financial performance in terms of operating and net profit margin is good, at 16.90% and 14.30%, respectively. In the first six months of 2020, the company's earnings dropped by 9.5% after a few subsidiaries had been sold and the revaluation based on currency rates that had occurred. The organic earnings (revenue achieved through increasing own production), however, went up by 2.80%.
By 2025, Nestle is aiming to rearrange its water business to focus on its premium mineral water brands; this is why the company announced it would be selling Pure Life and other US water brands currently having issues to two private investment companies at €3.59B and would only focus on premium brands, such as Perrier.
Another thing that might also boost Nestle's stock price is the buyout program that will be run through the next three years. In 2020, shares worth CHF 6.80B were bought out, the total value being CHF 20B.
Unilever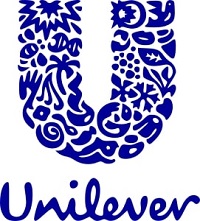 Current Price: €47.5
Target Price: €60
Projected Yield: 26.3%
Portfolio Share: 10%

Unilever (UNA.EU) is one of the leading food and household detergent manufacturers, the stock of which is traditionally regarded as safe haven. The personal care, food, home care and refreshment products manufactured by Unilever are marketed in 190 countries.
The pandemic crisis was not an issue for Unilever, as the earnings in 2020 went up by 1.90% compared to 2019, while the sales got a 1.60% boost.
Meanwhile, the operating profit margin reached 18.50% against 16.40% in 2019, and the EPS rose from €2.12 to €2.48. The free cash flow is stable and rose by €1.50B to reach €7.70B in 2020. Finally, Unilever stock is good in terms of dividend yields, which are €1.64 per share or 3.45% per annum.
Adidas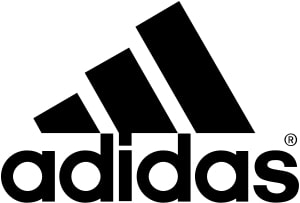 Current Price: €276.15
Target Price: €315.00
Projected Yield: 14.10%
Portfolio Share: 8%

Adidas Group (ADS.EU) operates Adidas and Reebok brands and is one of the largest companies manufacturing sportswear, being number one in the EU and second to Nike globally.
During the lockdown, Adidas had to close nearly all its stores in the APAC, which accounts for 70% of all its stores across the globe. This caused the earnings to drop, but starting the second six months of 2020 the situation started getting better.
Overall, the company managed to adapt to the current market conditions over the last year, mainly due to its ecommerce and online sales. The ecommerce segment got boosted by 53% in 2020, with the earnings exceeding €4B, to account for 20% of total earnings. The customer conversion also did go up, the management reports.
Over 2020, the overall earnings dropped by 16% to reach €19.80B, while the operating profit margin went down to 3.70% against 11.30%, and the EPS plunged from €9.70 to €2.15. The company management however expects the key figures to recover in 2021, with the earnings to rise by 15%-19%, the operating profit margin, by 9%-10%, and the net profit coming from continuing operations alone, to come at around €1.25B to €1.45B.
Meanwhile, Adidas launched the sale of Reebok, one of its top brands. In case the company succeeds in it, it will both boost its cash and have an opportunity to focus on Adidas brand only.
Deutsche Börse AG

Current Price: €148.65
Target Price: €175.00
Projected Yield: 17.70%
Portfolio Share: 7%

Deutsche Börse AG (DB1.EU) is a stock exchange that enables investors, financial institutions, and businesses to access the markets in the EU, US, and APAC. In particular, the exchange supplies security and derivative trading services, as well as clearing and custody services. Over the last few years, Deutsche Börse's earnings are increasing steadily, both with organic (intrinsic) growth and M&A deals.
The COVID-19 pandemic caused the markets to panic, which helped the company by increasing volatility and the number of trades. After the prices dropped, the markets saw many new investors coming, which boosted the total trading volume by 25% to €150B per month.
The financial performance in 2020 was topnotch: Deutsche Börse earnings rose by 13.30% to reach €3.76B, while the operating profit went up by 11% to €1.60B, and the diluted EPS amounted to €6.52, rising by 8.10% compared to 2019.
Deutsche Börse is aiming to maintain the current organic growth figures and invest into new technologies. The management is expecting the results to get even better in 2021, with the rising interest towards financial markets against the low deposit rates.
Spotify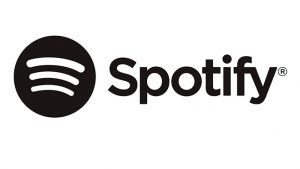 Current Price: €246.20
Target Price: €300.00
Projected Yield: 21.90%
Portfolio Share: 8%

Spotify (SPOT.EU) is one of the largest streaming services out there, which provides access to music, audio books, and podcasts. In 2020, Spotify continued its high earnings trend, with the revenue receiving a 16.50% boost and reaching €7.88B. The company still has some loss as well, with the operational loss coming at €293M in 2020, up by €220M compared to 2019, mainly because of the rising SG&A and R&D costs. This, as well as somewhat conservative outlook for 2021 earnings and the general negative trend in the tech sector, put Spotify stock under pressure, and it fell by 26%.
This, however, may present an excellent opportunity to buy the stock low, while it may well rise moving forward for various reasons. First, Spotify is aiming at expanding its market in 80 countries, which means reaching a 1B audience, compared to the current 345M. Second, the company is focusing on podcasts, and some analysts believe it may even surpass Apple in terms of the podcast market share by late this year. Meanwhile, podcast ads are becoming extremely fruitful, with the potential market valued at $30B. Spotify already announced its podcast ad platform called Streaming Ad Insertion, as well as acquired Megaphone and Anchor to create and improve its own advertising tools. Finally, in 2021, Spotify is planning to raise its subscription price, which will surely boost its earnings.
How to Buy Shares
If you don't have an investment account yet, open it now: this can be done online, in just 10 minutes. All you need to do is fill out a short form and verify your account.
Once your account has been opened, you can buy shares in any of the following ways, whichever is more convenient to you:
1. Freedom24 Web Platform: In the Web Terminal section, type the company ticker in the search box and select the company in question from the results. Open a secure session in the trading window on the right, select the number of shares you want to buy, and click Buy.
2. Freedom24 iPhone App and Android: Go to the Price screen and tab the search icon in the top right corner. In the search dialog that shows up, type the company ticker and select the company in question in the search results. You will then see the stock in the market watch; tap it and go to the Order tab in the dialog that shows up. Specify the number of shares you want to buy and click Buy.
Currency Conversion
The stocks listed above are trading on European exchanges, and their price is in EUR. If your account currency is different, you need to convert your funds to EUR. To do so, go to Web Platform > Account Balance in the trading platform, or select My Portfolio > Free Margin in your Member Area.
Then, click the Convert green button near the EUR box, specify the amount, and confirm your transaction.
You can also convert US dollars to euros via the Freedom24 app: go to Portfolio, select Currency Exchange, specify the amount, and confirm your transaction.

*Additional information is available upon request. Investment in securities and other financial instruments always involves risks of capital loss. The Client should make himself aware at his own accord, including to familiarize himself with Risk Disclosure Notice. Opinions and estimates constitute our judgment as of the date of this material and are subject to change without notice. Commissions, fees or other charges can diminish financial returns. Past performance is not indicative of future results. This material is not intended as an offer or solicitation for the purchase or sale of any financial instrument. The opinions and recommendations herein do not take into account individual client circumstances, objectives, or needs and do not constitute an investment advice service. The recipient of this report must make their own independent decisions regarding any securities or financial instruments mentioned herein. Information has been obtained from sources believed to be reliable by Freedom Finance Cyprus Ltd or its affiliates and/or subsidiaries (collectively Freedom Finance). Freedom Finance do not warrant its completeness or accuracy except with respect to any disclosures relative to the Freedom Finance and/or its affiliates and the analyst's involvement with the issuer that is the subject of the research. All pricing is indicative as of the close of market for the securities discussed, unless otherwise stated.
Freedom Finance analysts perform a three-stage analysis. They select a promising industry based on the latest news, statistics and industry-specific metrics. They assess the supply and demand situation and its future development dynamics. Industry's investment attractiveness is mostly affected by the forecasted market growth rates; total addressable market, player concentration level and likeliness of a monopoly formation, as well as the level of regulation by various entities or associations.

The assessment is followed by the comparative analysis based on the selected sample. The sample comprises companies with a market capitalization of over USD 1 billion, but there is space for exceptions (when the suitable level of liquidity for company's securities is available on the stock exchange). The selected companies (peers) are being compared against each other based on multipliers (EV/S, EV/EBITDA, PE, P/FCF, P/B), revenue growth rates, marginality and profitability (operating income margin, net income margin, ROE, ROA), and business performance.

Having completed the comparative analysis, the analysts carry out a more in-depth research of the news about the selected company. They review company's development policy, information about its current and potential mergers and acquisitions (M&A activity), and assess the efficiency of company's inorganic growth and other news about it over the past year. The main objective at this stage is to identify the growth drivers and evaluate their stability, as well as the extent of impact they have on the business.

Based on all the data collected, the analysts determine the weighted forecasted figures of company's growth rates and proposed business marginality, which are used to calculate the company's multiplier-based estimated value. The said value enables setting the stock price target and stock value growth potential.

The expected timing of the idea implementation is set depending on the current market situation, volatility level and available forecasting horizon for industry and company development. The forecasting period is normally set between 3 and 12 months.