The best stocks for a dollar portfolio according to Freedom Finance analysts' recommendations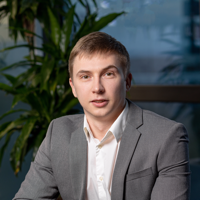 Max Manturov
Head of investment research regulated by CySec
30.07.2021
The best stocks for a dollar portfolio according to Freedom Finance analysts' recommendations
When forming an investment portfolio, an investor usually has many questions simultaneously. How does one assemble a diversified and profitable investment portfolio if you do not have much experience? Which assets are worthy of attention, and which are not? How do you put together a portfolio to get more shares at an IPO? To help beginners and experienced investors, Freedom Finance analysts have a ready-made solution—a starter portfolio in dollars.
In April, we put together an investment portfolio of U.S. stocks, which in a little over three months showed a yield of 4.58%. It outperformed the Dow Jones IA Index, which gained 3.20%, but was only slightly behind the S&P 500 and Nasdaq Composite Indices, which returned 5.80% and 6.03%, respectively.
The portfolio failed to outperform the S&P 500 and Nasdaq Composite indices for two main reasons:
the emergence of the new Covid-19 Delta strain, which caused Boeing, Jets ETF and Booking Holdings to drop significantly in value, with a combined 22.5% stake in the portfolio
continued pressure on the I.T. giants by the Chinese government. As a result, Alibaba shares have not yet begun to show a recovery.
Our analysts have compiled a new selection of securities and shared ideas on rebalancing your starting portfolio in dollars.
Apple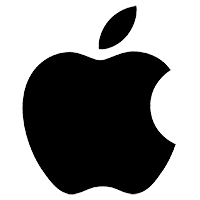 Current Price: $146
Target Price: $180
Projected Yield: 23.29%

The company recently announced its intention to increase shipments of the upcoming iPhone 13 by 20% to 90 million units. In addition, the implementation of these scenarios will further increase the number of active devices, leading to an increase in subscriptions to Apple Music, Apple TV+, and Fitness+ services.
Apple continues to show high growth rates and brilliant financial results. An additional growth driver is an active transition to the new generation of 5G mobile communications. Thus, Apple has excellent prospects. The company's stock could create a solid foundation for a portfolio.
Facebook

Current Price: $356
Target Price: $445
Projected Yield: 25.00%

The U.S. technology conglomerate could also prove to be a significant investment. Social media is an integral part of most people's lives, so the company will continue to provide itself with a stable cash flow from advertising and maintain stable financial performance for the foreseeable future. Because of this, Facebook is actively investing and trying to develop new business areas. Among them, it is worth noting the trend of V.R., which is quite promising. This technology can be used both for entertainment content consumption and for professional activities. In addition, the company is constantly adding new features to its social networks in response to the needs of the audience. Thanks to these factors, Facebook can maintain its current growth rate, contributing to its capitalization.
IBM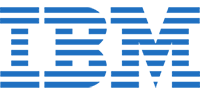 Current Price: $141
Target Price: $165
Projected Yield: 17.02%

Even though the company faced some stagnation in recent years, its management began to actively restructure the business and refocus on a new promising direction—hybrid cloud technology. IBM had previously bought Red Hat, which already had significant experience in this area. The deal made it possible to make the company's products more competitive.
The decision to refocus the business has already begun to show positive results: revenue from the Cloud product line grew by 18% in 2020. Moreover, in Q1 2021, revenues from Cloud reached $6.5 billion, which is 21% higher than the same period last year. Thus, further development of the new business area will contribute to IBM coming out of stagnation and stimulate the company's revenue growth.
Eli Lilly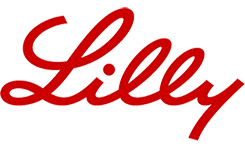 Current Price: $243.5
Target Price: $290
Projected Yield: 19.10%

It is recommended to include another exciting company in the portfolio—Eli Lilly. This is an innovative pharmaceutical corporation whose portfolio consists of a wide range of high-demand drugs. Among them are medications for the treatment of diabetes, various types of cancer, arthritis, psoriasis, and migraine. In addition, Eli Lilly Donanemab, an Alzheimer's disease drug, has been granted Breakthrough Therapy status by the U.S. Food and Drug Administration. Alzheimer's disease therapy is a promising field because of the disease's high prevalence among the elderly population in developed countries. In addition, it is the leading cause of age-related cognitive decline. Against this background, the potential market for Eli Lilly drugs is estimated at $10 billion per year.
T-Mobile US

Current Price: $144
Target Price: $175
Projected Yield: 21.53%

Shares of a U.S. telecommunications company offering wireless services could also be a great addition to an investment portfolio. Recently, several analytical agencies conducted surveys and tests of 5G networks in the U.S. As a result, T-Mobile has emerged as the leader among competitors in download speeds, availability, and coverage. In addition, the company is ahead of its main competitors, AT&T and Verizon, in terms of the quality of the next generation 5G network provided. This contributes to the expansion of the user base, as evidenced by the results. For example, in Q1 2021, the company was able to add 1.2 million subscribers (Postpaid) and 773 thousand customers utilizing Postpaid phones, beating competitors on both indicators.
In addition, T-Mobile is expanding its share of the wireless services market for corporate clients, demonstrating high growth rates. Thus, both factors may turn out to be significant drivers of the company's income growth and, accordingly, its capitalization.
Coinbase Global

Current Price: $236.5
Target Price: $320
Projected Yield: 35.31%

As of March 2021, the platform is the largest cryptocurrency exchange in the U.S. by trading volume. Even though the cryptocurrency market is under pressure, Coinbase remains an attractive investment destination. One reason is the continued high trading volumes during the downturn and the increased influx of new customers who decided to take advantage of the correction to enter crypto assets. This is evidenced by the recent significant increase in traffic that temporarily disrupted the exchange's website.
It is also worth noting that Coinbase enjoys a tremendous amout of trust because of its reliability, which is a significant competitive advantage. In addition, it develops related products based on cryptocurrencies for both retail and institutional customers. Thus, Coinbase is a promising company with high potential, but it should also be considered that this idea has an increased risk.
PayPal

Current Price: $275.5
Target Price: $330
Projected Yield: 19.78%

This technology giant has as its principal asset one of the largest debit electronic payment systems. The platform has more than 360 million active accounts and serves more than 325 million active users from 200 countries. However, the company does not stop there: it actively develops and introduces new products and services. These include developing the Venmo mobile application, implementing contactless payments via Q.R. codes, and adding transactions with cryptocurrencies.
Integration of new services and their development will further increase PayPal's audience. This will help maintain the current rate of revenue growth and improve it in the future. In addition, the company is also expanding its presence in China, which has a high demand for online payment systems. Thus, the company has enough drivers to maintain the current growth rate, stimulating a further increase in its value.
Alibaba Group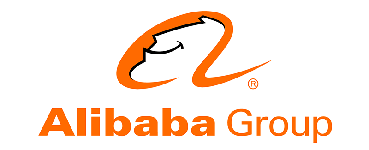 Current Price: $195
Target Price: $270
Projected Yield: 38.46%

Alibaba is one of China's largest technology conglomerates and is focused on Internet commerce. The company owns the portals Alibaba.com, Taobao.com, Tmall and a few others. The main activities are B2B and online retailing. However, the company also has the world's most extensive cloud computing infrastructure, media resources and assets in the entertainment industry.
Currently, the shares of many large Chinese technology companies are under pressure mainly because of the Chinese government's actions aimed at reducing the influence of I.T. giants. Introducing a new package of antitrust measures has contributed to a significant decline in Alibaba's capitalization. However, it is worth noting that the circumstances had little impact on the financial stability and growth rate of Alibaba. Its shares are trading lower relative to other companies from this sector, which could be an excellent opportunity to acquire them.
iShares Global Clean Energy ETF

Current Price: $22.7
Target Price: $30
Projected Yield: 32.16%

Over the past few years, there has been a trend toward "green energy" projects which are supported by governments worldwide. According to Grand View Research, the level of renewable energy production will reach 12.6 TWh by 2027, while in 2020, the market volume was 7.3 TWh. At the same time, the average annual growth rate, CAGR, will be 7.9%. An additional growth driver for the industry was the election of Joe Biden as President of the United States. His policy is aimed, among other things, at supporting projects related to ecology and alternative energy. For example, Biden recently signed a decree doubling the capacity of the country's offshore wind power installations by 2030. Against this background, funds from the "green energy" industry may prove quite promising and become an excellent investment solution in the medium term.
Jets ETF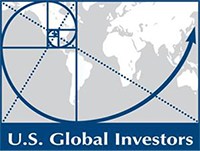 Current Price: $23
Target Price: $29
Projected Yield: 26.09%

Jets is an exchange-traded fund that invests in U.S. and global companies in the airline industry. The fund invests not only in passenger airlines but also in aircraft manufacturers and airports. Amid the emergence of the new Covid-19 delta strain, the airline industry has come under pressure. However, the situation could change thanks to different types of vaccinations against Covid-19. They have already proven to be quite effective against the old strains and contribute to a lighter illness with the new strain of the virus. It is worth noting that finalizing the vaccine will not require too much money and time resources, so the market is overestimating the risks associated with the delta strain. In addition, different countries are encouraging the population to be vaccinated, so the air travel sector can continue to recover at a high rate in the near future.
Freedom Holding Corp.

Current Price: $63
Target Price: $75
Projected Yield: 19.05%

Freedom Holding Corp. is an international holding company providing investment services. These include retail securities brokerage, investment consulting, corporate, banking and underwriting services. The divisions serve clients from Europe, Russia and other countries. At the same time, the company demonstrates significant growth rates and solid financial results in all markets. In June, the company reported last year's results: the holding's earnings reached $353 million and its growth amounted to 189%. The net profit grew 6.5 times—up to $143 million. During the year, the holding assets increased by $1.57 million. Such results became possible due to the growth of the number of new investment accounts, which increased by 27% compared to the previous year.
One of Freedom Holding Corp's. key services is providing access to IPOs for retail clients. Amid the IPO boom, the company continues to expand in Europe and is increasing its brokerage market share in its countries of operation. The holding recently entered several European markets, including the Netherlands, Belgium, Spain, Greece, the Czech Republic and Slovakia. Thus, Freedom Holding Corp. remains an attractive company within which to invest.
How to Buy Shares
If you don't have an investment account yet, open it now: this can be done online, in just 10 minutes. All you need to do is fill out a short form and verify your account.
Once your account has been opened, you can buy shares in any of the following ways, whichever is more convenient to you:
1. Freedom24 Web Platform: In the Web Terminal section, type the company ticker in the search box and select the company in question from the results. Open a secure session in the trading window on the right, select the number of shares you want to buy, and click Buy.
2. Freedom24 iPhone App and Android: Go to the Price screen and tab the search icon in the top right corner. In the search dialog that shows up, type the company ticker and select the company in question in the search results. You will then see the stock in the market watch; tap it and go to the Order tab in the dialog that shows up. Specify the number of shares you want to buy and click Buy.

*Additional information is available upon request. Investment in securities and other financial instruments always involves risks of capital loss. The Client should make himself aware at his own accord, including to familiarize himself with Risk Disclosure Notice. Opinions and estimates constitute our judgment as of the date of this material and are subject to change without notice. Commissions, fees or other charges can diminish financial returns. Past performance is not indicative of future results. This material is not intended as an offer or solicitation for the purchase or sale of any financial instrument. The opinions and recommendations herein do not take into account individual client circumstances, objectives, or needs and do not constitute an investment advice service. The recipient of this report must make their own independent decisions regarding any securities or financial instruments mentioned herein. Information has been obtained from sources believed to be reliable by Freedom Finance Europe Ltd. or its affiliates and/or subsidiaries (collectively Freedom Finance). Freedom Finance Europe Ltd. do not warrant its completeness or accuracy except with respect to any disclosures relative to the Freedom Finance Europe Ltd. and/or its affiliates and the analyst's involvement with the issuer that is the subject of the research. All pricing is indicative as of the close of market for the securities discussed, unless otherwise stated.
Freedom Finance analysts perform a three-stage analysis. They select a promising industry based on the latest news, statistics and industry-specific metrics. They assess the supply and demand situation and its future development dynamics. Industry's investment attractiveness is mostly affected by the forecasted market growth rates; total addressable market, player concentration level and likeliness of a monopoly formation, as well as the level of regulation by various entities or associations.

The assessment is followed by the comparative analysis based on the selected sample. The sample comprises companies with a market capitalization of over USD 1 billion, but there is space for exceptions (when the suitable level of liquidity for company's securities is available on the stock exchange). The selected companies (peers) are being compared against each other based on multipliers (EV/S, EV/EBITDA, PE, P/FCF, P/B), revenue growth rates, marginality and profitability (operating income margin, net income margin, ROE, ROA), and business performance.

Having completed the comparative analysis, the analysts carry out a more in-depth research of the news about the selected company. They review company's development policy, information about its current and potential mergers and acquisitions (M&A activity), and assess the efficiency of company's inorganic growth and other news about it over the past year. The main objective at this stage is to identify the growth drivers and evaluate their stability, as well as the extent of impact they have on the business.

Based on all the data collected, the analysts determine the weighted forecasted figures of company's growth rates and proposed business marginality, which are used to calculate the company's multiplier-based estimated value. The said value enables setting the stock price target and stock value growth potential.

The expected timing of the idea implementation is set depending on the current market situation, volatility level and available forecasting horizon for industry and company development. The forecasting period is normally set between 3 and 12 months.