Vertex Pharmaceuticals shares could rise by 26,2%: an analysis of the growth factors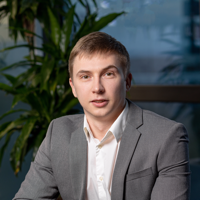 Max Manturov
Head of investment research regulated by CySec
06.08.2021
Vertex Pharmaceuticals shares could rise by 26,2%: an analysis of the growth factors
Ticker: VRTX.US
Entry Price: $202
Target Price: $255
Projected Yield: 26,2%
Time Line: 3 to 6 months
Risk: High
Position Size: 2.00%

Company Profile
Vertex Pharmaceuticals (VRTX.US) is an American biopharmaceutical company headquartered in Boston, Massachusetts. It manufactures and markets drugs for the treatment of cystic fibrosis and other serious diseases.
Vertex Pharmaceuticals has been struggling in the stock markets since October 2020. The share price has fallen due to the company's refusal to further develop VX-814 and VX-864, two drugs to treat alpha-1-antitrypsin deficiency (AATD). As a result, the company's shares slumped by 27%, providing an excellent investment opportunity.
What's the Idea?
The idea is capitalising on a stock that may rise due to a considerable liquidity reserve, an increase in the number of partners and an improvement in the company's financial situation.
Why Trade Vertex Pharmaceuticals?
Reason 1. Stable profits from cystic fibrosis drugs
The organisation's flagship products are treatments for the rare disease cystic fibrosis. Currently, only Vertex Pharmaceuticals produces such products.
AbbVie may provide worthy competition, but its developments are still undergoing the first and second stages of clinical trials. Moreover, even if the FDA deems the tests successful, AbbVie's drugs would have to be more effective than Vertex's to capture a significant market share.
Cystic fibrosis is virtually incurable, so Vertex Pharmaceuticals is in high demand among patients. The corporation will retain the patent for Trikafta until 2037 in the US and the EU. The drug has shown outstanding results in treating the disease. Due to this, the company will have sufficient time to make a significant profit from the pharmaceutical market. In 2020, Trikafta accounted for 63% of the company's total revenues, generating $6.2 billion in revenues.
Currently, cystic fibrosis patients are about 83,000 in the US, Canada, Europe, and Australia. In addition, approximately 20,000 potential patients are in countries where Vertex Pharmaceuticals is still working on approval of its product. There is also an opportunity to expand sales of the drug in existing markets—in June, Vertex Pharmaceuticals received approval for using the therapy on children aged 6 to 11 years old in the United States.
According to Grand View Research, the global market for cystic fibrosis drugs will approach a global estimate of about $14 billion by 2025. In addition, Vertex Pharmaceuticals has a portfolio of drugs with consistently high returns. As a result, the company can redirect funds to other promising projects.
Reason 2. Development of gene therapy for rare blood diseases
Vertex Pharmaceuticals has been collaborating with CRISPR Therapeutics for the past few years. The partners are jointly testing a CTX001 therapy based on the gene-editing technology CRISPR/Cas9. The project aims to treat rare genetic blood diseases: beta-thalassaemia and sickle cell anaemia. It is worth noting that companies are making significant progress in this direction. The first trials have produced impressive results.
CTX001 technology was recently granted a Priority Medicines (PRIME) designation by the European Medicines Agency (EMA). This means that Vertex Pharmaceuticals and CRISPR Therapeutics can expect active support from similar scientific organisations. Timely support will allow the product to reach the market and patients faster.
In the long term, the development will generate several billion dollars in profits. In the US and Europe, around 32,000 patients will be eligible for CTX001. However, it will have to wait at least two years before it is officially approved. Management forecasts that regulatory filings for CTX001 will occur within the next 18-24 months.
Under the terms of the collaboration, Vertex Pharmaceuticals will pay $900 million to CRISPR Therapeutics and cover 60% of the cost of developing and commercialising CTX001. In return, the company will receive 60% of the profits generated by the global market.
The successful implementation of CTX001 will enable Vertex Pharmaceuticals to diversify its product portfolio and increase its revenue growth rate.
Reason 3. Enormous opportunities to develop new areas of business
Vertex Pharmaceuticals' risks are related to its undiversified drug portfolio and reliance on cystic fibrosis therapeutics. However, management is seeking to address this; last year, Vertex Pharmaceuticals signed collaboration agreements with several companies, including Affinia Therapeutics, Moderna and Skyhawk Therapeutics. In addition, in 2019, Vertex Pharmaceuticals acquired Semma Therapeutics, which was engaged in the therapy of first-degree diabetes using stem cells.
It's worth noting that the company has a massive $6.7 billion in liquidity. Because of this, management could buy up undervalued development or other biotech organisations.
In other words, Vertex Pharmaceuticals can cope with the current difficulties.
Reason 4. Financial situation
Vertex Pharmaceuticals continues to show excellent financial results. The company recently reported Q2 2021, exceeding analysts' expectations in terms of revenue and EPS. The company's revenue for the first half rose by 15.7% to $3.5 billion. However, the operating margin fell from 47.3% to 24.2%. This drop is due to higher R&D expenses, keeping in mind that Vertex Pharmaceuticals paid an advance of $900 million to CRISPR. A similar situation is observed with the net profit margin, which fell from 47.4% to 20.5%. However, we should not lose sight of the enormous liquidity reserve, which reached $6.7bn. In addition, the debt burden is low, with the company's liabilities standing at $570m.
Management now expects to earn $7.2-$7.4bn. The previous forecast was capped at $6.9bn.
In terms of multiples, the company trades as follows:
EV/S - 6.8x
EV/EBITDA - 14.7x
Current PE - 19.1x
Forward PE - 16.2x
These ratios are below the industry average.
Several investment companies and banks set price targets for Vertex Pharmaceuticals shares in June:
Royal Bank of Canada - $242
Robert W. Baird - $240
Morgan Stanley - $205
Cantor Fitzgerald - $281
Barclays - $285
The Goldman Sachs Group - $307
Stifel Nicolaus - $244
Truist Securities - $331
Piper Sandler - $261
Truist - $331
SVB Leerink - $170
How to Use the Idea
Buy the shares at $202.
Allocate no more than 2% of your portfolio to purchases.
Use our analysts' recommendations to create a balanced portfolio.
Sell when the price reaches $255.
How to Buy Vertex Pharmaceuticals?
If you don't have an investment account yet, open it now: this can be done online, in just 10 minutes. All you need to do is fill out a short form and verify your account.
After opening an account, you can buy shares in either of the following ways:
Freedom24 Web Platform: In the Web Terminal section, type VRTX.US (Vertex Pharmaceuticals ticker in the NASDAQ) in the search box, and select Vertex Pharmaceuticals in the results. Open a secure session in the trading window on the right, select the number of shares you want to buy, and click Buy.
Freedom24 iPhone or Android App: Go to the Price screen and tab the search icon in the top right corner. In the search dialog that will show up, type VRTX.US (Vertex Pharmaceuticals ticker in the NASDAQ) and select Vertex Pharmaceuticals in the search results. You will then see the stock in the market watch; tap it and go to the Order tab in the dialog that shows up. Specify the number of shares you want to buy and click Buy.

*Additional information is available upon request. Investment in securities and other financial instruments always involves risks of capital loss. The Client should make himself aware at his own accord, including to familiarize himself with Risk Disclosure Notice. Opinions and estimates constitute our judgment as of the date of this material and are subject to change without notice. Commissions, fees or other charges can diminish financial returns. Past performance is not indicative of future results. This material is not intended as an offer or solicitation for the purchase or sale of any financial instrument. The opinions and recommendations herein do not take into account individual client circumstances, objectives, or needs and do not constitute an investment advice service. The recipient of this report must make their own independent decisions regarding any securities or financial instruments mentioned herein. Information has been obtained from sources believed to be reliable by Freedom Finance Europe Ltd. or its affiliates and/or subsidiaries (collectively Freedom Finance). Freedom Finance Europe Ltd. do not warrant its completeness or accuracy except with respect to any disclosures relative to the Freedom Finance Europe Ltd. and/or its affiliates and the analyst's involvement with the issuer that is the subject of the research. All pricing is indicative as of the close of market for the securities discussed, unless otherwise stated.
https://investors.vrtx.com/

https://www.grandviewresearch.com/

Freedom Finance analysts perform a three-stage analysis. They select a promising industry based on the latest news, statistics and industry-specific metrics. They assess the supply and demand situation and its future development dynamics. Industry's investment attractiveness is mostly affected by the forecasted market growth rates; total addressable market, player concentration level and likeliness of a monopoly formation, as well as the level of regulation by various entities or associations.

The assessment is followed by the comparative analysis based on the selected sample. The sample comprises companies with a market capitalization of over USD 1 billion, but there is space for exceptions (when the suitable level of liquidity for company's securities is available on the stock exchange). The selected companies (peers) are being compared against each other based on multipliers (EV/S, EV/EBITDA, PE, P/FCF, P/B), revenue growth rates, marginality and profitability (operating income margin, net income margin, ROE, ROA), and business performance.

Having completed the comparative analysis, the analysts carry out a more in-depth research of the news about the selected company. They review company's development policy, information about its current and potential mergers and acquisitions (M&A activity), and assess the efficiency of company's inorganic growth and other news about it over the past year. The main objective at this stage is to identify the growth drivers and evaluate their stability, as well as the extent of impact they have on the business.

Based on all the data collected, the analysts determine the weighted forecasted figures of company's growth rates and proposed business marginality, which are used to calculate the company's multiplier-based estimated value. The said value enables setting the stock price target and stock value growth potential.

The expected timing of the idea implementation is set depending on the current market situation, volatility level and available forecasting horizon for industry and company development. The forecasting period is normally set between 3 and 12 months.