Our analysts cannot write ideas in all languages, so we show you their publications in English.
Harley-Davidson: Legendary Motorbike Manufacturer Stock May Rise by 44.50%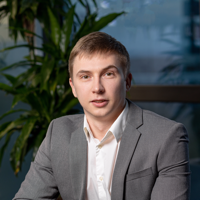 Max Manturov
Head of investment research regulated by CySec
13.08.2021
Harley-Davidson: Legendary Motorbike Manufacturer Stock May Rise by 44.50%
Ticker: HOG.US
Entry Price: $41.50
Target Price: $60
Projected Yield: 44.50%
Time Line: 3 to 6 months
Risk: High
Position Size: 2.00%

Company Profile
Harley-Davidson Inc. is a US based company that manufactures and sells motorcycles. It also produces clothing, footwear, tableware, and furniture.

What's the Idea?
The idea lies in capitalizing on Harley-Davidson stock that may rise with the new development strategy, new electric products to appeal to a younger generation, launch of an online store, and streamlined workflows.
Why Trade Harley-Davidson?
Reason 1: New Development Strategy
Over the last few years, Harley-Davidson had issues while recovering the sales numbers. Until 2020, the company had followed the strategy of its CEO, Matt Levatich, for five years; Levatich aimed at releasing a hundred of new motorcycle models, but the sales were falling, and multiple development options led to the complication of production process. As a result, there had been much pressure coming from enthusiastic investors in early 2020, and Matt Levatich had to resign; he was followed by Jochen Zeitz, a manager with extensive experience in bringing companies out of the crisis (in particular, he assisted Puma in avoiding bankruptcy).
After taking office, Jochen Zeitz unveiled a new development strategy for Harley-Davidson, which lied in
Moving the company's orientation towards the younger generation: Prior to this, the company produced motorcycles that were in noticeable demand among adults; currently, the company is focusing on new compact motorcycles with attractive designs that may appeal to younger people.
Narrower product line: In early 2000s, people had to wait for a few months to get a Harley-Davidson motorcycle, the company produced a limited number of bikes, which positioned the brand as a premium one. Currently, Jochen Zeitz wants the bikes to become much wished for again, while also centering at the quality.
Optimizing the operational process and cutting jobs: This will increase the business margin and help get rid of unprofitable segments. At the same time, more attention will be paid to spare part and accessory production.
Electric Vehicles: Electric models should also appeal to younger people who want to follow the environmentally friendly trends.
With re-structuring, the company is going to become more flexible, which is a very important point in the rapidly changing market. The above strategy already proves to be successful with better financial performance this year: the earnings went up by 36% to reach $2.95B, while the operation revenue amounted to $626.50M, a great improvement compared to $8.50M loss last year. As such, Harley-Davidson may well prove a profitable investment.
Reason 2: Electric Products and Online Store
As mentioned above, the company previously targeted adult audience and is currently switching to catering to younger people with its new compact electric motorcycles with attractive design.
In 2020, Harley-Davidson unveiled its first electric motorcycle, the Harley-Davidson LiveWire, which received many positive reviews but did not become popular due to its high price ($30,000) and a small power reserve. In 2021, the new LiveWire One was announced, with more power reserve and the price of $22,000; this one is likely to get much better sales.
To stimulate the demand for motorcycles among younger people, Harley-Davidson also launched the Electric Balance Bike for kids, which may literally grow target audience for the company. Another line of e-bikes, eBicycles Serial 1, should also drive Gen Z towards the brand.
In order to enhance customer experience, the company launched its own online store, which should expand sales channels and improve the technology.
Reason 3: Better Financial Performance
In the first six months, Harley-Davidson managed to increase the number of sold vehicles by 17.60%, especially in North America (37.60%), where 74% of all sales occurred.
Latin America and EMEA, however, saw a decline of -47.50% -18.70%, respectively. The decline in EMEA has the US vs EU trade wars as its main reason, which brought to trade duties of as much as 31% for Harley Davidson. In Early 2021, the EU government had a plan to increase those duties to 56%, but suspended this decision in May. EMEA sales may recover in case the US and EU trade relationship normalizes.
Meanwhile, the company management increased its expectations for 2021: the sales are expected to rise by 30% to 35%, while the operating margin of the motorcycle segment should be 6% to 8% if the tariffs in the EU are the same and 7% to 9%, if they get cut. The operating profit for financial services is expected at 75% to 85%, while capital expenditures (CapEx) should come at $190M to $220M.
Harley-Davidson's overall financial performance is good, but the debt burden is slightly high: the debt amount is at $7.076B, while the cash amounts to $1.742B, with the net debt to EBITDA ratio at 5.9x. The liquidity is also fine, the FCF being $606M in the first six months of 2021.
The ratios are slightly lower compared to other companies in this sector:
EV/S: 2.61x
EV/EBITDA: 13.96x
Trailing P/E: 13.21
Forward P/E: 12.50x
In June and July, a few banks updated their target price outlook for Harley-Davidson stocks:
Bank of America: $70
Royal Bank of Canada: $41
Morgan Stanley: $40
Edward Jones: $39.59
How to Use the Idea
Buy the stock at $41.50.
Allocate no more than 2% of your portfolio for purchase. To compile a balanced portfolio, you can use the recommendations of our analysts.
Sell the stock when the price reaches $60.
How to Buy Harley-Davidson?
If you don't have an investment account yet, open it now: this can be done online, in just 10 minutes. All you need to do is fill out a short form and verify your account.
After opening an account, you can buy shares in either of the following ways:
Freedom24 Web Platform: In the Web Terminal section, type HOG.US (Harley-Davidson ticker in the NYSE) in the search box, and select Harley-Davidson in the results. Open a secure session in the trading window on the right, select the number of shares you want to buy, and click Buy.
Freedom24 iPhone or Android App: Go to the Price screen and tab the search icon in the top right corner. In the search dialog that will show up, type HOG.US (Harley-Davidson ticker in the NYSE) and select Harley-Davidson in the search results. You will then see the stock in the market watch; tap it and go to the Order tab in the dialog that shows up. Specify the number of shares you want to buy and click Buy.

*Additional information is available upon request. Investment in securities and other financial instruments always involves risks of capital loss. The Client should make himself aware at his own accord, including to familiarize himself with Risk Disclosure Notice. Opinions and estimates constitute our judgment as of the date of this material and are subject to change without notice. Commissions, fees or other charges can diminish financial returns. Past performance is not indicative of future results. This material is not intended as an offer or solicitation for the purchase or sale of any financial instrument. The opinions and recommendations herein do not take into account individual client circumstances, objectives, or needs and do not constitute an investment advice service. The recipient of this report must make their own independent decisions regarding any securities or financial instruments mentioned herein. Information has been obtained from sources believed to be reliable by Freedom Finance Europe Ltd. or its affiliates and/or subsidiaries (collectively Freedom Finance). Freedom Finance Europe Ltd. do not warrant its completeness or accuracy except with respect to any disclosures relative to the FFreedom Finance Europe Ltd. and/or its affiliates and the analyst's involvement with the issuer that is the subject of the research. All pricing is indicative as of the close of market for the securities discussed, unless otherwise stated.
https://investor.harley-davidson.com/


Freedom Finance analysts perform a three-stage analysis. They select a promising industry based on the latest news, statistics and industry-specific metrics. They assess the supply and demand situation and its future development dynamics. Industry's investment attractiveness is mostly affected by the forecasted market growth rates; total addressable market, player concentration level and likeliness of a monopoly formation, as well as the level of regulation by various entities or associations.

The assessment is followed by the comparative analysis based on the selected sample. The sample comprises companies with a market capitalization of over USD 1 billion, but there is space for exceptions (when the suitable level of liquidity for company's securities is available on the stock exchange). The selected companies (peers) are being compared against each other based on multipliers (EV/S, EV/EBITDA, PE, P/FCF, P/B), revenue growth rates, marginality and profitability (operating income margin, net income margin, ROE, ROA), and business performance.

Having completed the comparative analysis, the analysts carry out a more in-depth research of the news about the selected company. They review company's development policy, information about its current and potential mergers and acquisitions (M&A activity), and assess the efficiency of company's inorganic growth and other news about it over the past year. The main objective at this stage is to identify the growth drivers and evaluate their stability, as well as the extent of impact they have on the business.

Based on all the data collected, the analysts determine the weighted forecasted figures of company's growth rates and proposed business marginality, which are used to calculate the company's multiplier-based estimated value. The said value enables setting the stock price target and stock value growth potential.

The expected timing of the idea implementation is set depending on the current market situation, volatility level and available forecasting horizon for industry and company development. The forecasting period is normally set between 3 and 12 months.