Snap Inc. Stock May Increase by 34% Due to AR Investments and Increased Ad Revenue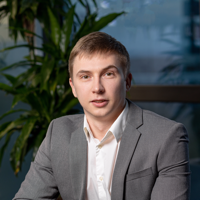 Max Manturov
Head of investment research regulated by CySec
27.08.2021
Snap Inc. Stock May Increase by 34% Due to AR Investments and Increased Ad Revenue
Ticker: SNAP.US
Entry Price: $74.50
Target Price: $100
Projected Yield: 34.2%
Time Line: 3 to 6 months
Risk: High
Position Size: 2.00%

About the company
Snap Inc. is an American technology firm that creates the popular Snapchat messenger, Spectacles smart eyewear, and the Bitmoji and Zenly applications.

What's the Idea?
Profit from the emergence of new features in the Snapchat app, AR empowerment, and an improving monetisation platform.
Why do we like Snap Inc.?
Reason 1: Active development of the ecosystem
Snap is putting a lot of money into the development of its Snapchat app, which has evolved rapidly in the last several years. Snapchat is beginning to mimic the characteristics of WeChat-like supers. Applications like this, which present a diverse range of options in a single ecosystem, are very popular in China. There is a pattern here: Tencent, Snap's largest investor, owns WeChat.
Among the latest innovations, it is worth noting:
Increased AR content creation capabilities for users.
Snap Games - the incorporation of basic games that encourage younger people to participate.
Increasing the Snap Map's possibilities within the program. Map Layers, one of the most recent additions, making it more personalised. For example, it can help you to locate the best eateries or learn about future events at neighbouring sites. As a result, the Snap app is a viable substitute for Google Maps.
Spotlight, an entertainment platform for creating and watching short films, is a rival to Instagram's TikTok and Reels. Snap is attempting to set a trend, meet, and satisfy user needs by implementing this feature.
Introducing Snap Minis, which are mini apps that can be developed by third-party developers and can be used inside Snapchat. It is a critical tool for retaining users and growing the platform's internal ecology. Snap Minis allows users to order food, purchase event tickets, make payments, and more without ever leaving the app. Snap Minis is also an additional tool (in addition to advertising) for businesses wishing to market their brands.
Bringing Snap Tokens to the test as a domestic currency for monetising Snap's own games. It will allow you to donate directly to content creators using Snapchat.
Snap has been able to get into a number of strategic collaborations because of the inclusion of additional features. Among them is a collaboration with Poshmark, which will shortly debut the Poshmark Mini app on the Snapchat platform. Snap has collaborated with Walt Disney to integrate some of its Camera Kit features with the PhotoPass service. As a result, AR elements are now available at the Walt Disney World Resort. Additionally, users of the dating app, Bumble, may now use Snapchat AR filters to enrich virtual interactions. All of this will assure not only the continued development of new functions and features in the program, but also the continued influx of new users.
As a result, Snap is attempting to broaden its platform in terms of services available and become a valuable tool for users in a variety of ways. Snap intends to boost user loyalty to its app with this method. This can boost its competitiveness by ensuring not only a high degree of retention of existing users, but also contributing to the influx of new ones. It is worth noting that this technique is already being executed successfully: the DAU (Daily Active Users) indicator climbed by 24.7 per cent over the year, reaching 293 million users.
Reason 2: Rapid expansion in the digital ad sector and higher Snapchat monetisation
There is a deferred demand effect in 2021. The strong recovery of the global economy has prompted businesses to increase their advertising spending, particularly on internet resources. The epidemic has enhanced the relevance of e-commerce sites, increasing the demand for online advertising.
According to Allied Industry Research, the global internet advertising market was worth $319 billion in 2019 and is anticipated to be worth $1.09 trillion by 2027. The CAGR is estimated to be 17.2 per cent. Global Industry Analysts have more modest expectations: the internet advertising market is projected to reach $786.2 billion by 2026, with a CAGR of 13.9 per cent. However, both research firms predict that the digital ad business will continue to grow at double-digit rates in the foreseeable future. These forecasts are encouraging for Snap, as advertising accounts form the lion's portion of revenue.
Snap is further bolstered by the fact that the Snapchat app continues to actively attract an audience, and the level of ARPU (Average Revenue per User) is gradually increasing. In the second quarter of 2021, total ARPU increased by 76 percent year on year (to $3.35), with North America increasing by 116 percent, Europe increasing by 76 percent, and the rest of the world increasing by 20%.
Today, Snapchat offers a wide range of alternatives for marketers, including e-commerce and gaming, and Snap is constantly expanding the tools available on its ad platform. To accomplish this, the business purchased two startups, Fit Analytics and Craze.
Over the next five years, the company intends to maintain sales growth rates of 50 percent - a lofty but attainable target.
Reason 3: The growth of the AR section
Snap is attempting to expand its AR applications outside Snapchat. The development of a new generation of Snap Spectacles is one such trend. The current version of Spectacles 3 only allows for video recording for content production. The company intends to include special lenses in the future version that will allow access to AR functionalities.
In May, Snap paid more than $500 million for WaveOptics, which supplies displays for the new Spectacles with augmented reality spectacles. Facebook is also heavily investing in the development of its Oculus Rift headset and the construction of a virtual reality ecosystem, anticipating significant growth in this area. As a result, if there is a trend for smartphones with AR capabilities, Snap will be right on trend, able to extract super-profits, and get a big market share, allowing it to cover its present investments in this field.
Reason 4: Financial condition
Snap achieved strong results in the second quarter of 2021, with revenue increasing by 116 percent year over year to $982 million. The adjusted EBITDA was $117 million, compared to a loss of $96 million the prior year, for a margin of 12 percent. The company's net loss shrank from $326 million to $152 million. At the same time, sales climbed by 91 percent year over year to $1.75 billion, Adjusted EBITDA increased to $115.7 million from a loss of $176 million, and the net loss fell from $631 million to $438 million in the first half of 2021. Despite the deficit, the company's financial situation remains stable. The corporation has $3.47 billion in cash on its balance sheet, with $2.55 billion in debt. Snap's free cash flow is progressively improving, with $10.2 million in the first half of 2021 compared to $87 million outflow.
Snap issued optimistic estimates for the third quarter of 2021, citing rising advertising demand and an expanding viewership. Revenue will increase by 58-60 percent year over year to $1.07-1.085 billion, with Adjusted EBITDA of $100-120 million.
The company's multiples are currently higher than the industry average: EV/S - 28.9x, P/S - 34.4x, and Forward PE - 94.1x. This is primarily because investors expect the company's profits will continue to expand at a rapid pace in the near future.
Several investment firms and banks upped their estimates of Snap's stock price in July:
Susquehanna - $76;
Citigroup - $76;
Canaccord Genuity - $80;
Bank of America - $80;
Barclays - $81;
Morgan Stanley - $85;
Sanford C. Bernstein - $85;
Piper Sandler - $85;
KeyCorp - $88;
Wedbush - $88;
Jefferies Financial Group - $90;
UBS Group - $92;
JMP Securities - $94;
Stifel Nicolaus - $95;
Cowen - $96;
Truist - $100;
Rosenblatt Securities - $100;
Credit Suisse Group - $110.
How to Use the Idea
Buy shares at $74.50.
Allocate no more than 2% of your portfolio for purchase. To compile a balanced portfolio, you can use the recommendations of our analysts.
Sell when the price reaches $100.
How to Buy Snap Inc.?
If you don't have an investment account yet, open it now: this can be done online, in just 10 minutes. All you need to do is fill out a short form and verify your account.
After opening an account, you can buy shares in either of the following ways:
Freedom24 Web Platform: In the Web Terminal section, type SNAP.US (Snap Inc. ticker in the NYSE) in the search box, and select Snap Inc. in the results. Open a secure session in the trading window on the right, select the number of shares you want to buy, and click Buy.
Freedom24 iPhone or Android App: Go to the Price screen and tab the search icon in the top right corner. In the search dialog that will show up, type SNAP.US (Snap Inc. ticker in the NYSE) and select Snap Inc. in the search results. You will then see the stock in the market watch; tap it and go to the Order tab in the dialog that shows up. Specify the number of shares you want to buy and click Buy.

*Additional information is available upon request. Investment in securities and other financial instruments always involves risks of capital loss. The Client should make himself aware at his own accord, including to familiarize himself with Risk Disclosure Notice. Opinions and estimates constitute our judgment as of the date of this material and are subject to change without notice. Commissions, fees or other charges can diminish financial returns. Past performance is not indicative of future results. This material is not intended as an offer or solicitation for the purchase or sale of any financial instrument. The opinions and recommendations herein do not take into account individual client circumstances, objectives, or needs and do not constitute an investment advice service. The recipient of this report must make their own independent decisions regarding any securities or financial instruments mentioned herein. Information has been obtained from sources believed to be reliable by Freedom Finance Europe Ltd. or its affiliates and/or subsidiaries (collectively Freedom Finance). Freedom Finance Europe Ltd. do not warrant its completeness or accuracy except with respect to any disclosures relative to the Freedom Finance Europe Ltd. and/or its affiliates and the analyst's involvement with the issuer that is the subject of the research. All pricing is indicative as of the close of market for the securities discussed, unless otherwise stated.
https://investor.snap.com/

https://www.alliedmarketresearch.com/

https://www.strategyr.com/

Freedom Finance analysts perform a three-stage analysis. They select a promising industry based on the latest news, statistics and industry-specific metrics. They assess the supply and demand situation and its future development dynamics. Industry's investment attractiveness is mostly affected by the forecasted market growth rates; total addressable market, player concentration level and likeliness of a monopoly formation, as well as the level of regulation by various entities or associations.

The assessment is followed by the comparative analysis based on the selected sample. The sample comprises companies with a market capitalization of over USD 1 billion, but there is space for exceptions (when the suitable level of liquidity for company's securities is available on the stock exchange). The selected companies (peers) are being compared against each other based on multipliers (EV/S, EV/EBITDA, PE, P/FCF, P/B), revenue growth rates, marginality and profitability (operating income margin, net income margin, ROE, ROA), and business performance.

Having completed the comparative analysis, the analysts carry out a more in-depth research of the news about the selected company. They review company's development policy, information about its current and potential mergers and acquisitions (M&A activity), and assess the efficiency of company's inorganic growth and other news about it over the past year. The main objective at this stage is to identify the growth drivers and evaluate their stability, as well as the extent of impact they have on the business.

Based on all the data collected, the analysts determine the weighted forecasted figures of company's growth rates and proposed business marginality, which are used to calculate the company's multiplier-based estimated value. The said value enables setting the stock price target and stock value growth potential.

The expected timing of the idea implementation is set depending on the current market situation, volatility level and available forecasting horizon for industry and company development. The forecasting period is normally set between 3 and 12 months.