Our analysts cannot write ideas in all languages, so we show you their publications in English.
Biotech BioMarin Pharmaceutical Shares Could Rise by 19% as a Result of New Drug Launches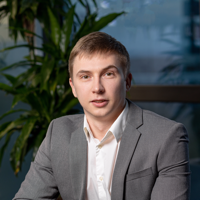 Max Manturov
Head of investment research regulated by CySec
27.08.2021
Biotech BioMarin Pharmaceutical Shares Could Rise by 19% as a Result of New Drug Launches
Ticker: BMRN.US
Entry Price: $79.5
Target Price: $95
Projected Yield: 19.5%
Time Line: 3 to 6 months
Risk: High
Position Size: 2.00%

About the company
BioMarin Pharmaceutical is a biotechnology company based in the United States that develops and commercializes novel treatments for rare genetic diseases such as phenylketonuria, mucopolysaccharidosis, and neuronal ceroid lipofuscinosis. Commercial products (Aldurazyme, Brineura, Kuvan, etc.) are already in the company's portfolio, as are drugs in clinical and preclinical trials.

What's the Idea?
Invest in stocks that have the potential to grow as a result of the output market for new products, the market success of existing products, and a stable financial situation.
Why do we like BioMarin Pharmaceutical?
Reason 1: Development of new drugs
Investors are most interested in the company's current product plans. During the third trimester, the European Medicines Agency - EMA is expected to approve VOXZOGO (Vosoritide) for patients with achondroplasia in 2021. The Committee on Medicines for Human Health gave the drug a thumbs up in June (CHMP). This can expedite approval from the EMA. The European regulator will almost certainly issue its decision before the US Food and Drug Administration (FDA). The reason for this is that the FDA has moved the date of evaluation of the Vosoritide application from August to November. It will be able to forecast the drug's fate in the world's largest market, the United States, based on the EMA's decision. BioMarin might rise if the EMA makes a favourable verdict.
Reason 2: Competitive advantages over existing products
Because of its technology, the company has a strong position in the market for medications to treat mucopolysaccharidosis. BioMarin uses enzyme replacement therapy (ERT), and its competitors are unlikely to join the market with analogues of such drugs even when the patent protection for their invention expires.
Furthermore, despite the near expiration of Kuvan's patent protection in the United States (Q4 2021), the company intends to sustain and grow its revenue in the phenylketonuria medication category. Palynziq's timely introduction to the market will help with this.
As a result, the company's earnings and finances will be unaffected by the expiration of patent protection for some products.
Reason 3: Financial condition
Thanks to its existing product portfolio, BioMarin is in good financial shape. Its revenue increased by 6% in the first half of 2021, reaching $987.7 million. At the same time, due to higher production costs, operating profit fell from $64 million to $37 million. In this context, net profit fell from $52.2 million to $30.3 million. Most likely, such a drop in profit margins will only be temporary, as the corporation will be able to pass on the higher production costs to customers.
BioMarin has a strong balance sheet and a modest debt load, with debt totalling $1.08 billion and liquid funds totalling $1.12 billion. As a result, the corporation has enough cash to complete existing projects and start new ones. BioMarin had a positive FCF (free cash flow) level of $148 million in the first half of the year.
The company is now trading at a discount to the industry average on some multiples: EV / S - 7.4x, P / B - 3.4x. However, according to P/FCF multiples, Forward PE is 81.9x, and P/FCF multiples are 82.6x. BioMarin is rated as the majority of biotech firms since it has not yet achieved a consistent level of profitability or generated a consistent FCF.
Several investment firms and banks raised their valuations of BioMarin stock in July:
SVB Leerink - $83.62.
Piper Sandler - $119.
Royal Bank of Canada - $88.
Jefferies Financial Group - $112.
Wedbush - $141.
How to Use the Idea
Buy shares at $79.5
Allocate no more than 2% of your portfolio for purchase. To compile a balanced portfolio, you can use the recommendations of our analysts.
3. Sell when the price reaches $95
How to Buy BioMarin Pharmaceutical?
If you don't have an investment account yet, open it now: this can be done online, in just 10 minutes. All you need to do is fill out a short form and verify your account.
After opening an account, you can buy shares in either of the following ways:
Freedom24 Web Platform: In the Web Terminal section, type BMRN.US (BioMarin Pharmaceutical ticker in the NASDAQ) in the search box, and select BioMarin Pharmaceutical in the results. Open a secure session in the trading window on the right, select the number of shares you want to buy, and click Buy.
Freedom24 iPhone or Android App: Go to the Price screen and tab the search icon in the top right corner. In the search dialog that will show up, type BMRN.US (BioMarin Pharmaceutical ticker in the NASDAQ) and select BioMarin Pharmaceutical in the search results. You will then see the stock in the market watch; tap it and go to the Order tab in the dialog that shows up. Specify the number of shares you want to buy and click Buy.

*Additional information is available upon request. Investment in securities and other financial instruments always involves risks of capital loss. The Client should make himself aware at his own accord, including to familiarize himself with Risk Disclosure Notice. Opinions and estimates constitute our judgment as of the date of this material and are subject to change without notice. Commissions, fees or other charges can diminish financial returns. Past performance is not indicative of future results. This material is not intended as an offer or solicitation for the purchase or sale of any financial instrument. The opinions and recommendations herein do not take into account individual client circumstances, objectives, or needs and do not constitute an investment advice service. The recipient of this report must make their own independent decisions regarding any securities or financial instruments mentioned herein. Information has been obtained from sources believed to be reliable by Freedom Finance Europe Ltd. or its affiliates and/or subsidiaries (collectively Freedom Finance). Freedom Finance Europe Ltd. do not warrant its completeness or accuracy except with respect to any disclosures relative to the Freedom Finance Europe Ltd. and/or its affiliates and the analyst's involvement with the issuer that is the subject of the research. All pricing is indicative as of the close of market for the securities discussed, unless otherwise stated.
https://investors.biomarin.com/

https://www.ema.europa.eu/

https://www.fda.gov/

https://www.ema.europa.eu/

Freedom Finance analysts perform a three-stage analysis. They select a promising industry based on the latest news, statistics and industry-specific metrics. They assess the supply and demand situation and its future development dynamics. Industry's investment attractiveness is mostly affected by the forecasted market growth rates; total addressable market, player concentration level and likeliness of a monopoly formation, as well as the level of regulation by various entities or associations.

The assessment is followed by the comparative analysis based on the selected sample. The sample comprises companies with a market capitalization of over USD 1 billion, but there is space for exceptions (when the suitable level of liquidity for company's securities is available on the stock exchange). The selected companies (peers) are being compared against each other based on multipliers (EV/S, EV/EBITDA, PE, P/FCF, P/B), revenue growth rates, marginality and profitability (operating income margin, net income margin, ROE, ROA), and business performance.

Having completed the comparative analysis, the analysts carry out a more in-depth research of the news about the selected company. They review company's development policy, information about its current and potential mergers and acquisitions (M&A activity), and assess the efficiency of company's inorganic growth and other news about it over the past year. The main objective at this stage is to identify the growth drivers and evaluate their stability, as well as the extent of impact they have on the business.

Based on all the data collected, the analysts determine the weighted forecasted figures of company's growth rates and proposed business marginality, which are used to calculate the company's multiplier-based estimated value. The said value enables setting the stock price target and stock value growth potential.

The expected timing of the idea implementation is set depending on the current market situation, volatility level and available forecasting horizon for industry and company development. The forecasting period is normally set between 3 and 12 months.