Clean Harbors shares: "green" trend could yield 23%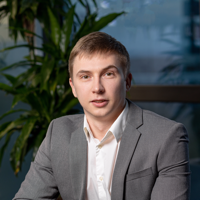 Max Manturov
Head of investment research regulated by CySec
03.09.2021
Clean Harbors shares: "green" trend could yield 23%
Ticker: CLH.US
Entry Price: $105
Target Price: $130
Potential: 23.8%
Time Line: 3 to 6 months
Risk: High
Position Size: 2.00%

About Us
Clean Harbors is a major provider of environmental services to industrial facilities across North America. The company's main activities are the disposal and decontamination of contaminants, the cleaning and recycling of waste machine oil, and CleanPack services, which include a complete process for the disposal of laboratory chemicals and household hazardous waste.

What's the Idea?
Earn on shares, which may rise on the back of the growing demand for environmental services, the emergence of customers from various industries and the successful acquisition of new assets.
Why do we like Clean Harbors?
Reason 1: Growth of recycling and waste management market
Several analytical companies have noted that the advent of new industries, globalization, and increasing consumption by the population are the main drivers of the expansion of the recycling and waste management market. Allied Market Research estimates that the Waste Management market will reach $2.34 trillion by 2027, with a CAGR of 5.5%. Comparable results are shown by Research Dive, which expects the market size to reach $2.32 trillion by 2027, and an estimated CAGR of 5.6%. In addition, the development of government programs related to the maintenance of a healthy environmental situation and the emergence of interest in this issue in society further stimulate the market.
The current trend is favourable for Clean Harbors, as its operations are directly related to the recycling and waste management market. The company may prove to be a major beneficiary of growth in this market niche, as it is one of the largest in North America in this area. The company covers a wide range of services and partners with companies from different sectors, thus having a noticeable diversification of revenue sources.
Some of the company's main areas of focus include:
Hazardous Waste Management - Elimination and recycling of hazardous waste.
Remediation & Industrial Services - Cleaning services for industrial clients and waste removal.
U.S. Lubricants Industry - Lubricant and oil filter cleaning and antifreeze recycling.
Clean Harbors estimates the addressable market for these destinations at $11 billion, $14 billion and $15 billion, respectively. This estimate demonstrates the huge potential for revenue growth that can be realized. This can be achieved through an established operational process and a wide range of services offered.
Reason 2: Upcoming M&A deals
Earlier this August, Clean Harbors announced the purchase of HydroChemPSC (HPC), which provides energy infrastructure maintenance services to industrial facilities. The deal is expected to close this year. It will be $1.25 billion, and the company plans to finance it with cash and a new loan. Clean Harbors' management estimates that HPC expects to generate $744 million in revenue in 2021, with Adjusted EBITDA of $115 million and synergies of up to $40 million in the first year, which will add more than 240 service locations and more than 1,000 new customers. As a result, Clean Harbors expects to increase its focus on its high-margin industrial services business. In addition, the company's operational efficiency may increase, and an experienced team will be added to the management team.
In addition, Clean Harbors plans to acquire certain assets of Vertex Energy, a company that collects and recycles used motor oil. The deal will be valued at $140 million and will be financed with cash on hand. Clean Harbors management estimates that the asset could bring in an additional $100 million in revenue and $15 million in Adjusted EBITDA. So what are the perks of the acquisition? They are the additional 90 million gallons of oil refining capacity in the Gulf region, expanded waste oil collection capabilities in seven states, and the realization of cross-selling through the environmental services segment.
Thus, the M&A deals will have a positive effect on Clean Harbors' development and will boost the holding's capitalization in the medium term.
Reason 3: financial results
Clean Harbors delivered strong financial results in Q2 2021. The company's revenues amounted to $926.5 million, which is 30% higher than last year's result. Adjusted EBITDA increased 36% to $187.7 million, and Adjusted EBITDA margin increased 0.8% to 20.3%. Net income was $67.1 million compared to $29 million a year earlier. The company has a low debt level of $1.55 billion, with $666.3 million of liquidity on its balance sheet and a Net Debt/EBITDA ratio of 1.5x. Clean Harbors has a stable FCF, which in the first half of 2021 stood at $177 mil (in the first half of 2020, it was at $72 mil).
The company's management forecasts positive financial results for the current year, with expected net income in the range of $159-193 mil, Adjusted EBITDA in the range of $620-650 mil and Adjusted Free Cash Flow at $285-315 mil.
The company trades at attractive levels by major multiples:
EV/S - 1.9x;
EV/EBITDA - 11.2x;
Forward EV/EBITDA - 10.2x;
P/FCF - 15.2x;
PE - 30.9x;
Forward PE - 31.7x.
Several investment firms and banks raised their estimates on Clean Harbors stock in August, with Raymond James at $110, Robert W. Baird at $115 and Needham & Company LLC at $120.
How to take advantage of the idea?
Buy the stock at $105.
Allocate no more than 2% of your portfolio for purchase. To compile a balanced portfolio, you can use the recommendations of our analysts.
Sell when the price reaches $130.
How to Buy Clean Harbors?
If you don't have an investment account yet, open it now: this can be done online, in just 10 minutes. All you need to do is fill out a short form and verify your account.
After opening an account, you can buy shares in either of the following ways:
Freedom24 Web Platform: In the Web Terminal section, type CLH.US (Clean Harbors ticker in the NYSE) in the search box, and select Clean Harbors in the results. Open a secure session in the trading window on the right, select the number of shares you want to buy, and click Buy.
Freedom24 iPhone or Android App: Go to the Price screen and tab the search icon in the top right corner. In the search dialog that will show up, type CLH.US (Clean Harbors ticker in the NYSE) and select Clean Harbors in the search results. You will then see the stock in the market watch; tap it and go to the Order tab in the dialog that shows up. Specify the number of shares you want to buy and click Buy.

*Additional information is available upon request. Investment in securities and other financial instruments always involves risks of capital loss. The Client should make himself aware at his own accord, including to familiarize himself with Risk Disclosure Notice. Opinions and estimates constitute our judgment as of the date of this material and are subject to change without notice. Commissions, fees or other charges can diminish financial returns. Past performance is not indicative of future results. This material is not intended as an offer or solicitation for the purchase or sale of any financial instrument. The opinions and recommendations herein do not take into account individual client circumstances, objectives, or needs and do not constitute an investment advice service. The recipient of this report must make their own independent decisions regarding any securities or financial instruments mentioned herein. Information has been obtained from sources believed to be reliable by Freedom Finance Europe Ltd. or its affiliates and/or subsidiaries (collectively Freedom Finance). Freedom Finance Europe Ltd. do not warrant its completeness or accuracy except with respect to any disclosures relative to the Freedom Finance Europe Ltd. and/or its affiliates and the analyst's involvement with the issuer that is the subject of the research. All pricing is indicative as of the close of market for the securities discussed, unless otherwise stated.
http://ir.cleanharbors.com/

https://www.alliedmarketresearch.com/

https://www.researchdive.com/

Freedom Finance analysts perform a three-stage analysis. They select a promising industry based on the latest news, statistics and industry-specific metrics. They assess the supply and demand situation and its future development dynamics. Industry's investment attractiveness is mostly affected by the forecasted market growth rates; total addressable market, player concentration level and likeliness of a monopoly formation, as well as the level of regulation by various entities or associations.

The assessment is followed by the comparative analysis based on the selected sample. The sample comprises companies with a market capitalization of over USD 1 billion, but there is space for exceptions (when the suitable level of liquidity for company's securities is available on the stock exchange). The selected companies (peers) are being compared against each other based on multipliers (EV/S, EV/EBITDA, PE, P/FCF, P/B), revenue growth rates, marginality and profitability (operating income margin, net income margin, ROE, ROA), and business performance.

Having completed the comparative analysis, the analysts carry out a more in-depth research of the news about the selected company. They review company's development policy, information about its current and potential mergers and acquisitions (M&A activity), and assess the efficiency of company's inorganic growth and other news about it over the past year. The main objective at this stage is to identify the growth drivers and evaluate their stability, as well as the extent of impact they have on the business.

Based on all the data collected, the analysts determine the weighted forecasted figures of company's growth rates and proposed business marginality, which are used to calculate the company's multiplier-based estimated value. The said value enables setting the stock price target and stock value growth potential.

The expected timing of the idea implementation is set depending on the current market situation, volatility level and available forecasting horizon for industry and company development. The forecasting period is normally set between 3 and 12 months.