Shares of Twitter Inc.: New services and monetization methods could spark a 34% increase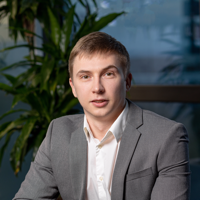 Max Manturov
Head of investment research regulated by CySec
14.09.2021
Shares of Twitter Inc.: New services and monetization methods could spark a 34% increase
Ticker: TWTR.US
Entry Price: $59.7
Target Price: $80
Potential: 34%
Time Line: 3 to 6 months
Risk: High
Position Size: 2.00%

The Company
Twitter Inc. - is one of the leading social platforms globally in terms of the number of active users. As of July 2021, the service had a monthly audience of 397 million people.

What's the Idea?
Earn money from the shares that may rise due to the introduction of paid subscriptions and new features on Twitter.
Why do we like Twitter Inc.?
Reason 1: development of new services and monetization methods
Despite the impressive size of its active audience, for a long time, the company has had difficulties in monetizing the service. However, the situation has started to change: more paid features have begun to appear on Twitter, and they are available both in test mode and in working mode. Among the latest innovations we should mention Super Follows, Ticketed Spaces and Twitter Blue subscription. Let's talk about each of them more in detail.
At the beginning of September 2021, the Super Follows function became available to social network users. It can be used by users with 10,000+ subscribers and 25 posts during a month. The new option gives the opportunity to charge for accessing part of their content. The subscription amount can be set by the author between $2.99 and $9.99. This form of incentive for content makers is similar to Patreon's model.
In addition, in May 2021, Twitter launched Twitter Space. It is close to the main idea of the Clubhouse that took off earlier this year. Thanks to Twitter Space, users with an audience of 600+ subscribers have the opportunity to create voice chats (Live Audio Conversations) in virtual rooms. Once in such a room, users can send messages to the author, and its administrator invites and deletes participants and answers questions.
Twitter recently introduced an add-on to this feature (Ticketed Spaces) in test mode, offering to buy a ticket for access to the virtual room. The organizers of themed conversations are given an opportunity to set both the ticket price (from $1 to $999) and a limit on the number of participants. At the moment, test participants get 97% of their earnings after paying the commissions that Apple and Google charge for in-app purchases. But once user revenue from Space exceeds $50k, Twitter will increase its commission from 3% to 20%. The company also plans to increase its commission when the feature becomes more affordable.
In June, Twitter introduced a subscription to Twitter Blue in test mode for residents of Canada and Australia. It offered features that would make the service more convenient and customizable for users. Paid subscribers will be able to save tweets in bookmarks and cancel posts sent (for example, if you notice a mistake or change your mind, you have 30 seconds to cancel). They'll also have access to a read mode where linked tweets are presented as easy-to-read text without any unnecessary icons. In addition, subscribers will get dedicated customer support that will be quicker to respond to user issues. Additionally, with a paid subscription, it will be possible to customize the application to your liking by changing the colour of the main theme and icons. Subscriptions for Canadians and Australians currently cost $3.49 CAD or $4.49 AUD, respectively.
In the first half of 2021, Twitter launched the testing of business profiles. In them, companies can enter information about themselves, as well as gain access to functions that increase customer engagement and stimulate sales. In the future, this direction will be developed on the basis of the test version of the Shop Module. This is a separate space where users can familiarize themselves with the goods on offer and buy them without leaving the app.
Twitter's management is actively experimenting, adding new popular features, including competitors' ideas, and trying different monetization directions. This strategy is quite successful: thanks to it, the site not only keeps up with new trends but also selects different monetization options and thus tries to diversify income streams. However, not all new features are catching on. For example, Fleets, similar to Instagram Stories and Snap Stories, launched in November 2020, disappeared less than a year later (at the beginning of August 2021): the service's metrics showed no increase in audience engagement or the inflow of new users.
However, over time, Twitter will be able to significantly improve both its financial performance and its own capitalization if it continues to adhere to this strategy and offer new features. The main thing is that it will be beneficial for both sides: for users in terms of useful functionality and for the company in terms of monetization.
Reason 2: growth in key metrics and improved financial results
At the end of July, Twitter presented good financial results for Q2 2021. During the year, the company increased its active audience: the DAU (Daily Active Users) indicator increased by 11%, reaching 206 million users. In the first half of 2021, Twitter's revenues increased by 49.3% over the same period last year, reaching $2.23 billion. The total number of advertising integrations increased by 32%, mainly due to audience growth and an overall increase in demand for advertising.
CPE (Cost per engagement) increased by 42%, largely due to higher comparable prices across most advertising formats. The company reported an operating profit of $82.4m in the first half of the year, compared to a loss of $281.3m a year earlier. The company's operating margin stood at 3.7%. Net income for the first six months of 2021 reached $133.6m against a $1.386bn loss. Twitter has a low debt load of $5.2bn and has liquid assets of $8.6bn. Adjusted Free Cash Flow is at a stable level and reached $316.6m for the first half of 2021.
At the moment, by multiples, Twitter is trading expensive relative to its closest competitors: EV/S - 10.4x, EV/EBITDA - 32.1x, PE - 129.0x, Forward PE - 51.2x, P/FCF - 177x.
In July, several investment companies and banks raised their stock price estimates:
Jefferies Financial Group - $80;
Piper Sandler - $77;
Mizuho - $70;
UBS Group - $69;
Morgan Stanley - $68;
Canaccord Genuity - $78;
Oppenheimer - $85;
KeyCorp - $81;
Rosenblatt Securities - $65;
Barclays - $60;
Truist is $80;
Susquehanna - $85;
Bank of America - $90;
BMO Capital Markets - $70.
How to take advantage of the idea?
Buy the stock at $59.7.
Allocate no more than 2% of your portfolio for purchase. To compile a balanced portfolio, you can use the recommendations of our analysts.
Sell the stock when the price reaches $80.
How to Buy Twitter Inc.?
If you don't have an investment account yet, open it now: this can be done online, in just 10 minutes. All you need to do is fill out a short form and verify your account.
After opening an account, you can buy shares in either of the following ways:
Freedom24 Web Platform: In the Web Terminal section, type TWTR.US (Twitter Inc. ticker in the NYSE) in the search box, and select Twitter Inc. in the results. Open a secure session in the trading window on the right, select the number of shares you want to buy, and click Buy.
Freedom24 iPhone or Android App: Go to the Price screen and tab the search icon in the top right corner. In the search dialog that will show up, type TWTR.US (Twitter Inc. ticker in the NYSE) and select Twitter Inc. in the search results. You will then see the stock in the market watch; tap it and go to the Order tab in the dialog that shows up. Specify the number of shares you want to buy and click Buy.

*Additional information is available upon request. Investment in securities and other financial instruments always involves risks of capital loss. The Client should make himself aware at his own accord, including to familiarize himself with Risk Disclosure Notice. Opinions and estimates constitute our judgment as of the date of this material and are subject to change without notice. Commissions, fees or other charges can diminish financial returns. Past performance is not indicative of future results. This material is not intended as an offer or solicitation for the purchase or sale of any financial instrument. The opinions and recommendations herein do not take into account individual client circumstances, objectives, or needs and do not constitute an investment advice service. The recipient of this report must make their own independent decisions regarding any securities or financial instruments mentioned herein. Information has been obtained from sources believed to be reliable by Freedom Finance Europe Ltd or its affiliates and/or subsidiaries (collectively Freedom Finance). Freedom Finance Europe Ltd. do not warrant its completeness or accuracy except with respect to any disclosures relative to the Freedom Finance Europe Ltd. and/or its affiliates and the analyst's involvement with the issuer that is the subject of the research. All pricing is indicative as of the close of market for the securities discussed, unless otherwise stated.
https://investor.twitterinc.com/


Freedom Finance analysts perform a three-stage analysis. They select a promising industry based on the latest news, statistics and industry-specific metrics. They assess the supply and demand situation and its future development dynamics. Industry's investment attractiveness is mostly affected by the forecasted market growth rates; total addressable market, player concentration level and likeliness of a monopoly formation, as well as the level of regulation by various entities or associations.

The assessment is followed by the comparative analysis based on the selected sample. The sample comprises companies with a market capitalization of over USD 1 billion, but there is space for exceptions (when the suitable level of liquidity for company's securities is available on the stock exchange). The selected companies (peers) are being compared against each other based on multipliers (EV/S, EV/EBITDA, PE, P/FCF, P/B), revenue growth rates, marginality and profitability (operating income margin, net income margin, ROE, ROA), and business performance.

Having completed the comparative analysis, the analysts carry out a more in-depth research of the news about the selected company. They review company's development policy, information about its current and potential mergers and acquisitions (M&A activity), and assess the efficiency of company's inorganic growth and other news about it over the past year. The main objective at this stage is to identify the growth drivers and evaluate their stability, as well as the extent of impact they have on the business.

Based on all the data collected, the analysts determine the weighted forecasted figures of company's growth rates and proposed business marginality, which are used to calculate the company's multiplier-based estimated value. The said value enables setting the stock price target and stock value growth potential.

The expected timing of the idea implementation is set depending on the current market situation, volatility level and available forecasting horizon for industry and company development. The forecasting period is normally set between 3 and 12 months.