Our analysts cannot write ideas in all languages, so we show you their publications in English.
Revolve Group Stock: Focus on Millennials and Increased Online Sales May Drive 23% Growth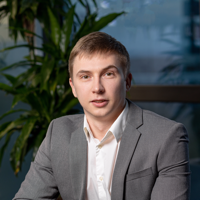 Max Manturov
Head of investment research regulated by CySec
16.09.2021
Revolve Group Stock: Focus on Millennials and Increased Online Sales May Drive 23% Growth
Ticker: RVLV.US
Entry Price: $65
Target Price: $80
Potential: 23%
Time Line: 3 to 6 months
Risk: High
Position Size: 2.00%

About company
The Revolve Group is an online shop and clothing manufacturer for millennials and Generation Z. Nearly 50,000 clothes, footwear, accessories, and beauty products from 1,000 brands are available on the marketplace. Revolve's services are available in many countries throughout the world, although the company's primary market is North America.
The Freedom Finance analytical team presented a Revolve investment proposal last year. The company subsequently exhibited a profit margin of more than 40% in the three weeks after the advice. The company is still worth investing in, as you will see below.
What's the Idea?
Profit from stocks that have the potential to develop due to a focus on millennials, a sound business strategy, and a solid financial situation.
Why do we like Revolve Group?
Reason 1: The growth of operational indicators due to the efficient organisation of business processes
Last year, the Revolve Group's unique business strategy not only enabled it to survive the entire lockdown imposed in several nations but also helped it improve its key operational indicators.
We have identified the main factors that contributed to this:
Cost savings on real estate rental and maintenance. Free funds were diverted to the development of the company's digital-direction and marketing. As a result, Revolve reaped enormous benefits throughout the pandemic and continues to do so.
The implementation of the dynamic inventory management program, which we discussed in our previous investment idea. With its assistance, the company forecasts demand and enhances the inventory turnover rate, which is a key sign in retail.
Changing Consumer Behaviour: Consumers are increasingly making online purchases. This pattern continues, as indicated by the sales of many retailers through online platforms. The predominance of new strains of COVID-19, as well as the implementation of limitations in specific places, will reinforce the habit of online buying.
As a result, Revolve's operating performance increased in the second quarter of 2021. During this time, there were 1.55 million active buyers, which is 77 thousand more than the previous year. The number of completed orders reached 1.77 million in the quarter, up from 1.28 million in the first quarter, representing a 52.1 per cent year-on-year increase. The average order value increased to $255, a 25% increase over Q2 2020.
As a result, the advantages of Revolve's business strategy began to pay off. Revolve's capitalisation will rise higher in the medium term if this successful trend continues and the company's market share grows.
Reason 2: Focus on millennials
The concentration of Revolve's Revolve and Forward brands on millennials and Gen Z is one of its distinguishing features. Previously, this positioning was promoted by marketing initiatives at music festivals and youth social gatherings. Furthermore, the company has cooperated with young celebrities who are well-known on social media. As part of its ongoing strategy, Revolve hired Kendall Jenner as Creative Director of Forward's Premium Products Division (FWRD).
Kendall Jenner, who has 186 million Instagram followers, is one of the world's highest-paid bloggers. Jenner also has great relationships with key companies, which will assist Revolve's web platform in leveraging its different directions. New collaborations with well-known premium brands, in particular, might be expected in the near future.
Jenner will be in charge of site design, brand curation, and other related tasks for the FWRD, according to the press release.
Collaboration with Kendall Jenner may result in increased client flow and retention rates, which will have a favourable impact on the company's financial outcomes.
Reason 3: Financial performance growth
Revolve was able to show positive financial outcomes in the first half of this year. Revenue climbed by 41% to $407.5 million, while Adjusted EBITDA increased by 120 per cent to $58.4 million, with a margin of 14.3 per cent vs 9.2 per cent in the same period the previous year. The net profit for the first half was $53.8 million vs $18.4 million, with a margin of 13.2 per cent (before that, the figure was 4.5 per cent).
Revolve has $219.6 million in cash on its financial sheet, while the company has no debt. The corporation has been able to grow this amount by $175 million during the last two years. Operating processes have been implemented, resulting in positive free cash flow (FCF), which amounted to $65.3 million in the first half of 2021. Thus, the chosen method enables Revolve to display positive financial indicator dynamics while also holding a considerable stock of cash that can be dedicated to the development of their sites and further market expansion.
Several financial firms and banks boosted their estimations of Revolve's stock in August:
MKM Partners - $80.
Raymond James - $78.
Roth Capital - $79.
Cowen - $70.
Piper Sandler - $78.
Jefferies Financial Group - $80.
How to take advantage of the idea?
Buy shares at $65.
Allocate no more than 2% of your portfolio for purchase. To compile a balanced portfolio, you can use the recommendations of our analysts.
Sell when the price reaches $80.
How to Buy Revolve Group?
If you don't have an investment account yet, open it now: this can be done online, in just 10 minutes. All you need to do is fill out a short form and verify your account.
After opening an account, you can buy shares in either of the following ways:
Freedom24 Web Platform: In the Web Terminal section, type RVLV.US (Revolve Group ticker in the NYSE) in the search box, and select Revolve Group in the results. Open a secure session in the trading window on the right, select the number of shares you want to buy, and click Buy.
Freedom24 iPhone or Android App: Go to the Price screen and tab the search icon in the top right corner. In the search dialog that will show up, type RVLV.US (Revolve Group ticker in the NYSE) and select Revolve Group in the search results. You will then see the stock in the market watch; tap it and go to the Order tab in the dialog that shows up. Specify the number of shares you want to buy and click Buy.

*Additional information is available upon request. Investment in securities and other financial instruments always involves risks of capital loss. The Client should make himself aware at his own accord, including to familiarize himself with Risk Disclosure Notice. Opinions and estimates constitute our judgment as of the date of this material and are subject to change without notice. Commissions, fees or other charges can diminish financial returns. Past performance is not indicative of future results. This material is not intended as an offer or solicitation for the purchase or sale of any financial instrument. The opinions and recommendations herein do not take into account individual client circumstances, objectives, or needs and do not constitute an investment advice service. The recipient of this report must make their own independent decisions regarding any securities or financial instruments mentioned herein. Information has been obtained from sources believed to be reliable by Freedom Finance Europe Ltd or its affiliates and/or subsidiaries (collectively Freedom Finance). Freedom Finance Europe Ltd. do not warrant its completeness or accuracy except with respect to any disclosures relative to the Freedom Finance Europe Ltd. and/or its affiliates and the analyst's involvement with the issuer that is the subject of the research. All pricing is indicative as of the close of market for the securities discussed, unless otherwise stated.
https://investors.revolve.com/


Freedom Finance analysts perform a three-stage analysis. They select a promising industry based on the latest news, statistics and industry-specific metrics. They assess the supply and demand situation and its future development dynamics. Industry's investment attractiveness is mostly affected by the forecasted market growth rates; total addressable market, player concentration level and likeliness of a monopoly formation, as well as the level of regulation by various entities or associations.

The assessment is followed by the comparative analysis based on the selected sample. The sample comprises companies with a market capitalization of over USD 1 billion, but there is space for exceptions (when the suitable level of liquidity for company's securities is available on the stock exchange). The selected companies (peers) are being compared against each other based on multipliers (EV/S, EV/EBITDA, PE, P/FCF, P/B), revenue growth rates, marginality and profitability (operating income margin, net income margin, ROE, ROA), and business performance.

Having completed the comparative analysis, the analysts carry out a more in-depth research of the news about the selected company. They review company's development policy, information about its current and potential mergers and acquisitions (M&A activity), and assess the efficiency of company's inorganic growth and other news about it over the past year. The main objective at this stage is to identify the growth drivers and evaluate their stability, as well as the extent of impact they have on the business.

Based on all the data collected, the analysts determine the weighted forecasted figures of company's growth rates and proposed business marginality, which are used to calculate the company's multiplier-based estimated value. The said value enables setting the stock price target and stock value growth potential.

The expected timing of the idea implementation is set depending on the current market situation, volatility level and available forecasting horizon for industry and company development. The forecasting period is normally set between 3 and 12 months.