Crocs Inc. shares: potential up 21% thanks to entry into Asian market and aggressive marketing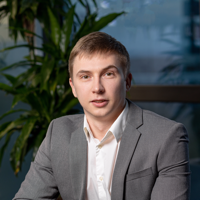 Max Manturov
Head of investment research regulated by CySec
27.09.2021
Crocs Inc. shares: potential up 21% thanks to entry into Asian market and aggressive marketing
Ticker: CROX.US
Entry Price: $156
Target price: $190
Potential: 21.8%
Time Line: 3 to 6 months
Risk: High
Position Size: 2.00%

About company
The design company Crocs Inc. (USA) develops and manufactures comfortable casual shoes and accessories. Its know-how is the patented Croslite material. Due to its structure, it does not absorb water and sweat and also has antimicrobial properties. Crocs distributes its products in 90 countries; the main channels are wholesale, retail and e-commerce.

What's the Idea?
Capitalize on stocks that could grow due to the shift to green manufacturing, shifting customer preferences and expanding market share in Asia.
Why do we like Crocs Inc.?
Reason 1: Competitive advantage in the current environment
Most retail-related companies faced difficulties during the pandemic last year, but Crocs was an exception. It made the most of the conditions.
During the pandemic and self-isolation, two important factors emerged that triggered a significant increase in demand for the company's products:
In the conditions of self-isolation, people were much more in need of comfortable everyday footwear. This turned out to be to Crocs' advantage because its speciality is sabots, that is, shoes that are ideal for home, trips out of town, and walks. Crocs products are made of a special material called Croslite, which makes them lightweight, comfortable and requires no maintenance. Before the pandemic, Crocs were popular mainly among healthcare workers and children, but during the pandemic, demand has expanded significantly to include people working remotely.
"Crocs doesn't require a careful fitting, so it's easier for customers to decide to buy online. At the beginning of the pandemic, Crocs already had a mature e-commerce business: its own online marketplace and a network of third-party marketplaces. This had a positive effect on the company's online sales, thereby offsetting the decline in revenue due to temporary store closures.
It's worth noting that while both factors supported Crocs' sales during last year's self-isolation, the positive pandemic effect for the company continues. So what's contributing to that?
Retention of remote working mode. Many companies continue to allow employees to work from home; at the same time, many workers are used to the new environment and are not particularly eager to return to the office. The emergence of new strains of the virus around the world also reinforces these conditions.
A shift in consumer behaviour and tastes. Many people are likely to continue to prefer loose and comfortable clothes and shoes. As a result, Crocs' loyalty among new customers will be strengthened, and they will make repeat purchases.
In the medium term, Crocs will maintain the growth drivers created by the pandemic and grow its customer base.
Reason 2: Conduct aggressive marketing and increase loyalty
The company's ongoing marketing strategy is no small factor in keeping its sales growth high during the pandemic. As part of this strategy, Crocs is running promotions, engaging with Influencers, carrying out celebrity collaborations and positioning itself as a company committed to zero pollution.
During the pandemic, Crocs ran a massive marketing campaign. The company gave away about 10,000 pairs of its shoes every day for free to health care workers and other employees involved in the fight against the pandemic. As a result, the company donated more than 910,000 pairs of shoes.
The company's most aggressive marketing is aimed at millennials, and Generation Z. Crocs has expanded its line of shoes with new colours, prints and accessories. In parallel, the company has started collaborating with Influencers from TikTok and Instagram, where they promote its products and organize flash mobs. In addition, in order to gain even more audience reach and increase awareness, the company has various collaborations with celebrities and other brands in which Crocs releases limited edition shoes. Notable ones include Post Malone, Justin Bieber, Diplo, Palace, Little Big, Bad Bunny and Takashi Murakami. Almost all of the limited edition collections were sold out within days or even hours of the launch.
In September, Crocs announced the imminent launch of shoes made of an innovative material developed in collaboration with partner Dow Inc. This will enable production with lower carbon dioxide emissions, which is one of the significant steps towards the transition to cleaner production. The company had previously pledged to achieve zero emissions by 2030. The new Crocs will go on sale early next year simultaneously around the world.
Thus, by implementing its current marketing strategy, Crocs is significantly expanding its customer base among the younger generation and increasing brand loyalty, an important prerequisite for retaining market share. As a result, the company maintains high sales growth rates and continues to increase its capitalization.
Reason 3: expand presence in the Asian market
Crocs sees excellent potential in the Asian market with long-term prospects. To maintain high sales growth, the company plans to expand its presence in the region. It is actively establishing cooperation with key marketplaces and increasing supply volumes. In addition, it is actively recruiting young celebrities as ambassadors to increase brand loyalty in Asia. At the moment, since the beginning of the year, the share of sales from the Asian market is only 19% of the total, while the increase for the period was 31%. Thus, Crocs is still only exploring a new market and is just trying to discover the huge prospects of the region.
Reason 4: Financial condition and valuation of the company
Since the beginning of the year, Crocs' revenues reached $1.1 billion, up 79% year over year. The Americas accounted for the highest sales growth of 113%, with sales in Asia Pacific, Europe, the Middle East and Africa (EMEA) up 31% and 55%, respectively. For the first half of 2021, online sales increased by 41% year-on-year and accounted for 34.7% of total revenue.
In addition to expanding sales, the company managed to noticeably improve its operating margin: the first half of 2021 brought an increase in operating profit margin to 29% compared to 12% a year earlier. Net profit margin stood at 37.9% (an increase of 9.4 percentage points was due to tax refunds). By comparison, in the first half of 2020, this figure was 11%. As a result, diluted EPS (earnings per share) increased from $0.99 to $6.35. Crocs has a strong balance sheet with a low debt load. It has $386 million in debt, with $198 million in liquidity; Net Debt/EBITDA is 0.39x. The company's FCF (free cash flow) for the last 12 months was $ 591.1 mln.
The company is currently valued at the following levels: EV/S - 3.3x, EV/EBITDA - 16.3x, PE - 15.6x. Crocs' valuation does not yet allow the company to be ranked among the world's largest brands: its enterprise value reached $9.9bn. In other words, the current low business value with continued high sales growth rates could prompt major players to make an M&A deal with Crocs.
In September, several investment firms and banks raised their valuations for the brand's stock:
Robert W. Baird - $215;
Monness Crespi & Hardt - $180;
B. Riley - $174;
Piper Sandler - $212;
Loop Capital is $180.
How to take advantage of the idea?
Buy the stock at $156.
Allocate no more than 2% of your portfolio for purchase. To compile a balanced portfolio, you can use the recommendations of our analysts.
Sell when the price reaches $190.
How to Crocs Inc. Group?
If you don't have an investment account yet, open it now: this can be done online, in just 10 minutes. All you need to do is fill out a short form and verify your account.
After opening an account, you can buy shares in either of the following ways:
Freedom24 Web Platform: In the Web Terminal section, type CROX.US (Crocs Inc. ticker in the NASDAQ) in the search box, and select Crocs Inc. in the results. Open a secure session in the trading window on the right, select the number of shares you want to buy, and click Buy.
Freedom24 iPhone or Android App: Go to the Price screen and tab the search icon in the top right corner. In the search dialog that will show up, type CROX.US (Crocs Inc. ticker in the NASDAQ) and select Crocs Inc. in the search results. You will then see the stock in the market watch; tap it and go to the Order tab in the dialog that shows up. Specify the number of shares you want to buy and click Buy.

*Additional information is available upon request. Investment in securities and other financial instruments always involves risks of capital loss. The Client should make himself aware at his own accord, including to familiarize himself with Risk Disclosure Notice. Opinions and estimates constitute our judgment as of the date of this material and are subject to change without notice. Commissions, fees or other charges can diminish financial returns. Past performance is not indicative of future results. This material is not intended as an offer or solicitation for the purchase or sale of any financial instrument. The opinions and recommendations herein do not take into account individual client circumstances, objectives, or needs and do not constitute an investment advice service. The recipient of this report must make their own independent decisions regarding any securities or financial instruments mentioned herein. Information has been obtained from sources believed to be reliable by Freedom Finance Europe Ltd or its affiliates and/or subsidiaries (collectively Freedom Finance). Freedom Finance Europe Ltd. do not warrant its completeness or accuracy except with respect to any disclosures relative to the Freedom Finance Europe Ltd. and/or its affiliates and the analyst's involvement with the issuer that is the subject of the research. All pricing is indicative as of the close of market for the securities discussed, unless otherwise stated.
https://investors.crocs.com/overview/default.aspx


Freedom Finance analysts perform a three-stage analysis. They select a promising industry based on the latest news, statistics and industry-specific metrics. They assess the supply and demand situation and its future development dynamics. Industry's investment attractiveness is mostly affected by the forecasted market growth rates; total addressable market, player concentration level and likeliness of a monopoly formation, as well as the level of regulation by various entities or associations.

The assessment is followed by the comparative analysis based on the selected sample. The sample comprises companies with a market capitalization of over USD 1 billion, but there is space for exceptions (when the suitable level of liquidity for company's securities is available on the stock exchange). The selected companies (peers) are being compared against each other based on multipliers (EV/S, EV/EBITDA, PE, P/FCF, P/B), revenue growth rates, marginality and profitability (operating income margin, net income margin, ROE, ROA), and business performance.

Having completed the comparative analysis, the analysts carry out a more in-depth research of the news about the selected company. They review company's development policy, information about its current and potential mergers and acquisitions (M&A activity), and assess the efficiency of company's inorganic growth and other news about it over the past year. The main objective at this stage is to identify the growth drivers and evaluate their stability, as well as the extent of impact they have on the business.

Based on all the data collected, the analysts determine the weighted forecasted figures of company's growth rates and proposed business marginality, which are used to calculate the company's multiplier-based estimated value. The said value enables setting the stock price target and stock value growth potential.

The expected timing of the idea implementation is set depending on the current market situation, volatility level and available forecasting horizon for industry and company development. The forecasting period is normally set between 3 and 12 months.