Promising issuers in the aerospace sector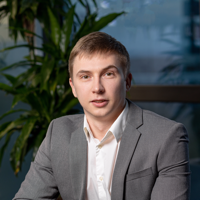 Max Manturov
Head of investment research regulated by CySec
27.10.2021
Promising issuers in the aerospace sector
The aerospace sector has been developing rapidly in recent years. However, activities in the sector like in biotechnology, incur high risk. The industry is in its infancy and the market is not yet mature. This is why aerospace-related companies have enormous growth potential.
A few years ago, the space industry was stagnating. Revenues of several major players - Honeywell International, The Boeing Company, Raytheon Technologies Corporation, Lockheed Martin Corporation, Airbus SE, Safran SA, Northrop Grumman Corporation - came largely from government defense contracts. Huge barriers to entry were significantly limiting competition in the industry and consequently hampering its development. What were the main barriers to entry?
1. Protracted (10 to 20 years on average) and complicated development process. Many new players emerged at the end of the 1990s, but only now these companies were able to assemble prototypes and to start testing them in order to bring them to a working condition and get them to market.
2. Lack of demand from the private sector. A few years ago, only governments of various countries were mainly interested in space industry products due to military needs, so a significant part of revenues came only from defence orders.
3. The need for huge initial investments and a long payback period. For these reasons, many private investors were not interested in space companies. However, stakehoders also encountered difficulties when investing, as corresponding companies were mostly private and closed, rather than public. This problem has been currently largely solved due to wider spread of venture capital funds and SPAC deals - these have enabled these companies to go public more easily.
Despite the difficulties, private space companies gradually began to emerge in the early 2000s. One of the drivers was emergence of private sector demand for space services. Telecom and Internet companies began to show interest in the direction related to satellite launches - mainly for communication and space survey purposes.
In addition, military and space organisations have started to gradually increase their own budgets and support not only large companies but also new players to stimulate competition in the industry. From 2011 to 2021, the budget of NASA (National Aeronautics and Space Administration) increased from $18.5bn to $23.3bn; the ESA (European Space Agency) budget grew over the same 10 years from €2.98bn to €6.5bn.
Against this background, investors also began to show interest in this area. By SpaceTech Analytics estimates, investments into space companies reached 132.2bn dollars by 2020. SpaceX (6.6 bn), OneWeb (4.7 bn) and Inmarsat (1.75 bn) are leaders in terms if raised funds.
As a result, the space industry is actively gaining momentum and the number of companies has grown significantly over the past few years, with most of them based in the US. In addition, the number of segments within the industry has expanded; Space Manufacturing, Space Transportation, Satellite Communication, and Space Observation remain the main ones. By Morgan Stanley Research estimates they account for about 65%.
Attractive directions with high growth potential include services of low and medium gravity cargo delivery to Low Earth Orbit (LEO) and space tourism. For the time being, such cargoes are mainly satellites. By Wall Street Reports estimates, potential size of the market of satellite delivery into orbit may exceed $100bn in a few years. On the other hand, according to SpaceTech Analytics the potential size of the space tourism market is estimated in the range of $100 to $300bn.
Based on this, we have selected the most promising public companies of the space industry that have enormous growth potential, but also carry significant risks.
Virgin Galactic Holdings shares: 60% upside potential on successful test flight and high probability of commercial flight launch
Ticker: SPCE.US
Entry price: $20
Target price: $32
Potential: 60%
Timeline: 12 months
Risk: High
Position size: 1-2%

The Company
The US company manufactures state-of-the-art aerial and space vehicles. Virgin Galactic Holdings plans to develop tourist suborbital spaceflights and small artificial satellite launches.
What is the idea?
To make money on stocks that can grow thanks to development of space tourism.
Why do we like Virgin Galactic Holdings?
We already presented our investment idea for Virgin Galactic last December. Back then, the company became listed as a meme stock, causing it to rise by more than 100% in 5 weeks. In the current environment, we again believe that Virgin Galactic stock is an attractive risky asset for mid-term investments.
Reason 1: Successful flight with the Founder
In July this year, Virgin Galactic successfully launched its Unity spacecraft with a crew led by company owner Richard Branson. The rocketplane landed safely after a manned suborbital flight. Thanks to this the company has demonstrated its ability to launch space tourism services in the nearest future. During the period of rumors and expectations the company's stock rose from $16 in mid-May to $55, but after the news of the successful flight became public quotes dropped to $30.
Reason 2: current state of affairs
Virgin Galactic planned to proceed to commercial tourist flights in 2020 and achieve profitability in 2021, but due to the pandemic and the lockdown in New Mexico, this schedule was revised. After the recent successful launch in October 2021, Virgin Galactic announced that it was again postponing the start of tourist space flights till Q4 2022.
Virgin Galactic will also reschedule its developments and test flights. Previously it planned to launch its improvement program after the test flight, but the latest test revealed a potential problem requiring further equipment refinement. Virgin Galactic notes the need for further tests on the design and materials of the vehicles. The news triggered a sell-off in the issuer's stock, pushing its price down to $19.5.
The delay has both upsides and downsides. The most impressive downside is that the company continues to incur losses and postpones the flow of potential earnings to a longer period. However, on the other hand, the company has an opportunity to further check and refine everything, thus minimizing all risks and avoiding possible bans from the US Federal Aviation Administration (FAA).
Currently, the company has $1.05bn in liquid funds and a year-to-date loss of $223m compared to $448m for the first half of 2020. Thus, the company still has enough funds to run its business. However, is the active development of potential competitors, Blue Origin in particular, becomes a negative factor, In July, Jeff Bezos's company also successfully carried out a space flight on the New Shepard rocket. Despite this, the space tourism market is just starting to emerge, so both companies have the opportunity to grab huge shares of it.
Reason 3: assessment of the company's business
According to Michael Colglazier, the company's CEO, 600 wealthy potential customers have already booked seats at around $250,000 per ticket. Previously he also said that once commercial passenger flights were established, the company planned to achieve 400 flights a year and bring annual revenues to $1bn. On the other hand, Branson also declared of his intention to lower the price in future to $40k, when the company ramps up its services and gets greater economies of scale.
The current price for suborbital flights from Virgin Galactic is $450k and a full load is six people. Thus, one flight may bring $2.7m. It should be noted that each flight will require replacement of RocketMotorTwo solid fuel engine cartridge creating additional expenses of $250-275K. A suborbital aircraft costs $30-35m, hence its approximate payback period is 13-15 flights. The estimated life span of the airframe is 10 years, which implies a significant return on the lifecycle of each vehicle.
The company's market capitalisation is currently $5.2bn. If it is able to generate just a quarter of its projected revenue ($250m) per year over the next couple of years, Virgin Galactic will be traded at a P/S multiple of 20.8x. Given the potential size of the space tourism market is estimated at $100-300 billion, the current forward P/S multiple valuations looks very modest. In other words, in the event of a full-fledged commercial flight launch, the company's value could rise several times over.
How to take advantage of the idea?
Buy the stock at $20.
Allocate no more than 1-2% of your portfolio for purchase. To compile a balanced portfolio, you can use the recommendations of our analysts.
Sell when the price reaches $32.
Rocket Lab shares: 53.8% upside potential thanks to ready working rocket prototype and government orders
Ticker: RKLB.US
Entry price: $13
Target price: $20
Potential: 53.8%
Timeline: 12 months
Risk: High
Position size: 1-2%

The Company
A privately owned US aerospace manufacturer and provider of small satellite launch services with a subsidiary in New Zealand. The company has developed and currently operates a lightweight orbital rocket called Electron, which provides launches for small satellites and cubesats. In addition, a new medium-lift launch vehicle called Neutron is under development.
What's the idea?
To capitalise on shares able to grow thanks to successful use of Electron lightweight rocket as well as to contracts with NASA.
Why do we like Rocket Lab?
Reason 1: The company's current developments and achievements
Rocket Lab is another up-and-coming company from the space industry. Established in 2006, it has managed to accomplish many of its goals in 15 years. Here's a list of the company's current achievements:
1. Ready working prototype of Electron lightweight rocket; Neutron medium-size rocket is under development.
2. 21 rocket launches into space, of which 18 were successful. In 2021, the company managed to make 4 launches. Among companies without state participation, Rocket Lab is second only to SpaceX with its 127 successful launches. 3.
3. 105 satellites were sent into orbit, 2 of which were proprietory.
4. Two own factories were built for manufacturing and assembly of rockets and components for spacecrafts. One of them is located in the USA, and the other - in New Zealand.
Rocket Lab operates in three areas:
- Providing services on delivery of satellites and other cargoes to low Earth orbit (rocket launches with payloads);
- assembly of space vehicles, for the time being mainly of satellites;
- implementation of applications for control of space systems and equipment, data processing and analysis.
Management estimates the potential market size for all three areas at $350bn, with the expectation that it will reach $1.4tn by 2030.
Using Electron - a lightweight rocket (size 18m, maximum payload 300kg) - the company plans to grab a share of the market for launching of small satellites into low Earth orbit. Rocket Lab, like SpaceX, is working on a reusable launch vehicle; it has implemented this task at Electron and has already carried out two successful tests. Thanks to this, the company plans to significantly reduce its operating costs for rocket launches.
In addition to Electron, Rocket Lab has also begun development of its medium-sized Neutron rocket - which is 40 metres long and has a maximum payload of 8 tonnes and to carry cargo into Earth orbit, and up to 1.5 tonnes to Mars and Venus orbit. The first launch of Neutron is scheduled for 2024. This rocket will open up the market of government orders for scientific missions for Rocket Lab. And we should not forget about the emergence of a whole new market for private deep-space exploration.
The company is developing its proprietory space platform called Photon and plans to use it to launch satellites beyond the low orbit.
Reason 2: contracts with large companies and organisations
Rocket Lab has been quite successful in establishing partnerships and contracts with major contractors in the industry. The company works closely with organisations such as NASA (US National Aeronautics and Space Administration), DARPA (US Defense Advanced Research Projects Agency), AFSPC (US Air Force Space Command) and NRO (US National Reconnaissance Office). In July this year, Rocket Lab successfully launched the vehicle for the U.S. Space Force and won another contract from NASA, this time for the ACS3 space sail test mission. In addition, Rocket Lab previously won contracts from NASA and NRO to develop two Martian probes and to launch two vehicles respectively.
Rocket Lab has been also actively partnering with private companies. Contractors include BlackSky, OHB SE, Capella Space, Planet and Canon Electronics. The company recently signed a new contract to launch 25 communications satellites for French IoT service provider Kineis. Launches under that contract will begin in 2023. In addition, launch contracts have been signed with Aurora Propulsion Technologies and Alba Orbital. Thanks to this, Rocket Lab was able to add to its Backlog (the value of the contracts awarded), which reached $174m.
Reason 3: financial health and valuation of the company
Unlike its most competitors, Rocket Lab not only managed to realize a series of successful launches of launch vehicles, but also started generating revenues. In the first half of 2021 it posted revenues of $29.5m, up 237% from a year ago. On the other hand, R&D and SG&A expenses grew as well, reaching $15.6m and $13.7m, respectively. As a result, the company reported an Adj. EBITDA of $18.13m and a net loss of $32.55m. The company expects to generate $50-54m in revenue by the end of the year. Currently the company has sufficient funds of $320m, which is quite enough for further development.
Rocket Lab's management estimates that the company will have revenue of $1.57bn by 2027, Adj. EBITDA of $505m and Unlevered FCF of $465m. With current market capitalization of $5.8bn, the Rocket Lab is valued at EV/S of 3.7x and EV/EBITDA of 11.6x. This is a reasonable valuation for a company with huge growth potential.
In September this year, several investment companies set the following Rocket Lab target share prices, indicating that there is significant upside: Canaccord Genuity - $30, Cowen - $18, Deutsche Bank - $18, Stifel Nicolaus - $22.
How to take advantage of the idea?
Buy the stock at $13.
Allocate no more than 1-2% of your portfolio for purchase. To compile a balanced portfolio, you can use the recommendations of our analysts.
Sell when the price reaches $20.
Shares in Astra Space, Inc.: 73.5% upside growth potential on the need to deliver satellites to low-Earth orbit and new engine test
Ticker: ASTR.US
Entry price: $9.8
Target price: $17
Potential: 73.5%
Timeline: 12 months
Risk: High
Position size: 1-2%

The Company
The company (formerly Holicity Inc.) provides satellite launch services. Astra Space develops launchers to send payloads of up to 500 kg into orbits with an average range of up to 500 km. Most often, these are satellites that provide global communications, earth observation, weather monitoring and navigation.
What's the idea?
To make money on shares able to grow on the backgorund of an increase in lightweight launches into low orbit.
Why do we like Astra Space?
Reason 1: The company's achievements and business model
Astra Space is one of the young players in the market. The company was set up in 2016, but has already managed to get quite far. For this period Astra has not only managed to build working prototype rockets and launch them, partly successfully, but it has also built its own manufacturing facility and launch pad in Alaska.
Astra Space's business model is to provide lightweight services on delivery to Low Earth Orbit (LEO). There is currently a fairly high level of interest in launches of small payloads (up to 500 kg). These mainly include light communications and surveillance satellites. Such launches are also demanded by military organisations; in particular, the Pentagon has repeatedly expressed interest in operators who can quickly provide a rocket for launch into a required orbit where there is an urgent need for surveillance.
The company's management estimates the potential size of the market at more than $100bn, with more than 40,700 launches with payloads expected by 2029, of which 90% will be with payloads up to 300kg. Astra Space has already signed several contracts for more than 50 launches, with a combined backlog of $150m.
The company plans to bring the current prototype to consumer status and steadily increase the volume of launches. Its management estimates that bringing its output to 30 rockets will reduce COGS (Cost of Goods Sold) by 50%. By 2025 the company's management is set to boost the number of launches to over 300 a year which will cut COGS by another half.
Reason 2: the company's current developments
One of the company's current developments is Rocket 3, a lightweight rocket to deliver cargoes weighing up to 300 kg to low Earth orbit (up to 500 km). The rocket's has a height of just 11.6 metres - less than its closest competitors rockets.
In August, the company conducted an unsuccessful launch of Rocket 3. The rocket lost thrust and tilted during takeoff, but then was able to automatically level off and climb to an altitude of 50 km, even with one engine down. The engines were then switched off on command from the ground, and the rocket fell in a safe zone near the shore.
Failures in the first launches are a normal process of testing prototypes. Falling of one rocket will not be a reason to cancel government orders. In the meantime, Astra has demonstrated advanced rocket control algorithms that could be used on more powerful carriers in future. In addition, the company has already had two successful orbital launches in 2020.
The company's experts have already identified the cause of the problem that occurred during the last launch and the technical team is working on fixing it. The next Rocket 3 launch (LV0007) is scheduled for Oct. 27, 2021 to Oct. 31, 2021, with an extra window of opportunity from Nov. 5, 2021 to Nov. 12, 2021.
Another interesting development by Astra Space is the vacuum rocket engine, which it recently successfully tested. Experimental spacecraft Sherpa-LTE1 was launched into space in June this year, which is a tugboat concept for delivering small payloads into different orbits. The design of the spacecraft allows using of different propulsion systems. The conducted launch involved the use of the new Apollo Fusion electric propulsion system from Astra Space. The basic idea is that it applies electricity to turn inert gases (xenon or krypton) into plasma with a high flow rate. The Apollo Fusion engine is designed for versions of Sherpa-LTE1 that can enter high geostationary orbits, reach speeds above 6 km/s and travel to other planets.
Overall, the concept breaks new ground in space exploration, and can be applied to a wide range of tasks from the launch of geostationary communications satellites to the first ever private space probes to explore deep space beyond the orbit of the moon. Previously, it was not possible - microsatellites were usually only launched into low-Earth orbits up to 1000 km high.
Reason 3: business valuation
Astra Space is currently not generating any revenue, with a year-to-date loss of $190.27m. The company has $452m in assets and $4.8 mn in debt. In its presentation of this February, Astra Space provided a financial outlook for the company through 2025. In 2022, the company's management plans to carry out 15 launches and begin generating revenues totaling $67m. By 2025, Astra Space expects to achieve 300 launches per year and bring revenues to $1.5bn, with OPEX (Operating expenses) and CAPEX (Capital expenses) expected to be $806 m and $24m, respectively. Estimates of the key financial indicators of the company by 2025 are as follows: Adjusted EBITDA - $694m, margin on Adj. EBITDA - 46%, Unlevered Free Cash Flow - $676m.
In a presentation to investors, management presented estimates of Astra Space's forward multiples by 2025: Forward 25 EV/S - 1.4x, Forward 25 EV/Adj. EBITDA - 3.1x. According to these estimates, the company's shares are trading at a significant discount, and in case the planned targets are realized, there is huge potential for Astra Space's capitalization growth.
In July this year, Deutsche Bank set a $13 price target on the issuer's stock, and in October, Bank of America presented its own estimation at $9.
How to take advantage of the idea?
Buy the stock at $9.8.
Allocate no more than 1-2% of your portfolio for purchase. To compile a balanced portfolio, you can use the recommendations of our analysts.
Sell when the price reaches $17.
How to Buy Shares
If you don't have an investment account yet, open it now: this can be done online, in just 10 minutes. All you need to do is fill out a short form and verify your account.
Once your account has been opened, you can buy shares in any of the following ways, whichever is more convenient to you:
1. Freedom24 Web Platform: In the Web Terminal section, type the company ticker in the search box and select the company in question from the results. Open a secure session in the trading window on the right, select the number of shares you want to buy, and click Buy.
2. Freedom24 iPhone App and Android: Go to the Price screen and tab the search icon in the top right corner. In the search dialog that shows up, type the company ticker and select the company in question in the search results. You will then see the stock in the market watch; tap it and go to the Order tab in the dialog that shows up. Specify the number of shares you want to buy and click Buy.

*Additional information is available upon request. Investment in securities and other financial instruments always involves risks of capital loss. The Client should make himself aware at his own accord, including to familiarize himself with Risk Disclosure Notice. Opinions and estimates constitute our judgment as of the date of this material and are subject to change without notice. Commissions, fees or other charges can diminish financial returns. Past performance is not indicative of future results. This material is not intended as an offer or solicitation for the purchase or sale of any financial instrument. The opinions and recommendations herein do not take into account individual client circumstances, objectives, or needs and do not constitute an investment advice service. The recipient of this report must make their own independent decisions regarding any securities or financial instruments mentioned herein. Information has been obtained from sources believed to be reliable by Freedom Finance Europe Ltd. or its affiliates and/or subsidiaries (collectively Freedom Finance Europe). Freedom Finance Europe Ltd. do not warrant its completeness or accuracy except with respect to any disclosures relative to the Freedom Finance Europe Ltd. and/or its affiliates and the analyst's involvement with the issuer that is the subject of the research. All pricing is indicative as of the close of market for the securities discussed, unless otherwise stated.
Freedom Finance analysts perform a three-stage analysis. They select a promising industry based on the latest news, statistics and industry-specific metrics. They assess the supply and demand situation and its future development dynamics. Industry's investment attractiveness is mostly affected by the forecasted market growth rates; total addressable market, player concentration level and likeliness of a monopoly formation, as well as the level of regulation by various entities or associations.

The assessment is followed by the comparative analysis based on the selected sample. The sample comprises companies with a market capitalization of over USD 1 billion, but there is space for exceptions (when the suitable level of liquidity for company's securities is available on the stock exchange). The selected companies (peers) are being compared against each other based on multipliers (EV/S, EV/EBITDA, PE, P/FCF, P/B), revenue growth rates, marginality and profitability (operating income margin, net income margin, ROE, ROA), and business performance.

Having completed the comparative analysis, the analysts carry out a more in-depth research of the news about the selected company. They review company's development policy, information about its current and potential mergers and acquisitions (M&A activity), and assess the efficiency of company's inorganic growth and other news about it over the past year. The main objective at this stage is to identify the growth drivers and evaluate their stability, as well as the extent of impact they have on the business.

Based on all the data collected, the analysts determine the weighted forecasted figures of company's growth rates and proposed business marginality, which are used to calculate the company's multiplier-based estimated value. The said value enables setting the stock price target and stock value growth potential.

The expected timing of the idea implementation is set depending on the current market situation, volatility level and available forecasting horizon for industry and company development. The forecasting period is normally set between 3 and 12 months.