Which securities can make a profit in 2022? Advice from Freedom Finance Europe analysts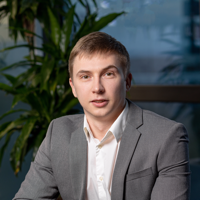 Max Manturov
Head of investment research regulated by CySec
29.11.2021
Which securities can make a profit in 2022? Advice from Freedom Finance Europe analysts
In July 2021 our analysts presented a diversified portfolio of US equities. Its total 4-month return was 3.01% and the returns on the major indices were as follows: S&P 500 - 6.71%, Dow Jones Industrial - 2.51%, Nasdaq Composite - 7.52%. Coinbase and Freedom Holding Corp. were the best-performing stocks. Alibaba and PayPal shares showed the biggest drawdown. The reasons for the drawdown will be explained below.
The new investment portfolio for 2022 includes shares in 11 companies and four ETFs:
NVIDIA, Alibaba, Freedom Holding Corp., AMD, Icahn Enterprises, PayPal, Meta Platforms, Rocket Lab, Virgin Galactic, Astra Space, Park Hotels & Resorts.
AND ETFS: KraneShares CSI China Internet ETF, iShares Global Clean Energy ETF, iShares Biotechnology ETF.
Our analysts forecast a portfolio return of 28.2% and recommend investing 88% of free cash in this portfolio, with the remaining 12% allocated to the IPO and other asset purchases.

Entry price: $315
Target price: $380
Potential: 20.6%
Position size: 8%.
Expected dividend yield: 0.05%
NVIDIA develops graphics processors and graphics cards. Components offered by the company are used in computer games, professional visualisation, the automotive industry (autopiloting) and high-performance computing.
The 2020 lockdown has led to an increase in the demand for home entertainment, particularly PC gaming, which has spurred an increase in sales of graphics accelerators. Demand for data centre components has also increased markedly due to workers going 'remote'.
For NVIDIA, this meant an increase in all key financial indicators. For 3Q2021, the company reported a record revenue and net income of $7.1 billion and $2.97 billion, up 50% and 62% respectively. The company is poised for continued strong growth in the next few years with the launch of its next generation of graphics cards, as well as the expansion of its footprint in the data centre market. In addition, Nvidia products can be used to create technology for the Meta Platforms "meta-universe" - this direction is gradually gaining momentum.
Based on existing factors, Nvidia can continue to demonstrate an upward trend and high rate of revenue growth.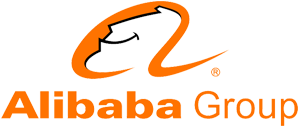 Entry price: $133
Target price: $185
Potential: 39.1%
Position size: 8%
Expected dividend yield: -

Alibaba is the largest B2B trading platform in China. It is the market leader in terms of turnover and has a monopoly in the Chinese e-commerce market. It profits from transaction fees, online service fees, cloud storage, memberships and seller advertising. During the coronavirus pandemic, Alibaba improved its performance through growth in online sales and increased interest in cloud services.

The Chinese government has taken a number of measures to reduce the impact of the IT giants, and many companies in the technology sector have yet to return to pre-pandemic levels. Alibaba is one of the main casualties of the situation. In November 2021, quotations fell by a further 17% due to weak Q2 2022 financial year results and the growth rate of its China Commerce business has also fallen significantly.
However, in other segments - International Commerce, Cloud Computing and Innovation Initiatives - the company showed growth of more than 30%. The combined share of these areas in total revenue reached 17%. Alibaba's enormous liquidity reserves allow it to overcome a difficult situation and even develop new promising areas.
The stock trades at a significant discount to its peers and could be a good investment in the medium term.
Freedom Holding Corp. (FRHC.US)

Entry price: $67.40
Target price: $90
Potential: 33.5%
Position size: 8%
Expected dividend yield: -

Freedom Holding Corp. is an international holding company that provides investment services to clients: brokerage operations, investment portfolio advisory, underwriting, corporate and banking services. In November, the holding reported results for fiscal 2Q22: revenues rose 349% to $313 million, while net income increased 16-fold from $12.8 million to $205.5 million. Currently, the holding has over 340,000 client accounts, 29% of which are active.
The company works with clients all over the world, without ceasing to increase its market share in brokerage services in Europe, making the company very attractive to investors.
Buy shares in Freedom Holding Corp. >>

Entry price: $154.80
Target price: $185
Potential: 19.5%
Position size: 8%

AMD is one of the largest manufacturers of CPUs, GPUs and adapters worldwide. AMD is the strongest competitor to Intel, the world's second-largest microprocessor market. It is Intel's strongest competitor, ranking second in the world's microprocessor market.
Intel's share is shrinking as the cloud providers Microsoft, Amazon and Google prefer to buy AMD's development. After the agreement with Meta Platforms, the IT giant's shares showed a significant rise.
Sales of Data Center processors doubled in the last quarter y/y, and the business already accounts for 20% of AMD's total sales. According to forecasts, this growth will continue in the next 2-3 years, which will be a new growth driver for the company.
Icahn Enterprises (IEP.US)

Entry price: $50.50
Target price: $60
Potential: 18.8%
Position size: 4%
Expected dividend yield: 15.2%
Icahn Enterprises L.P. is a diversified holding company investing in auto parts, energy, metals, real estate, pharmaceuticals and other attractive sectors. The legendary investor Carl Icahn holds the majority of the holding company's share capital.
Icahn Enterprises L.P. buys undervalued companies in the market, improves them and thereby increases the value of the business. The companies are then sold again, but at a higher price. The company invests through private equity funds or directly acquires controlling stakes. The companies are chosen in such a way that they do not correlate with each other and create a successful balance in different economic situations.
Icahn Enterprises L.P.'s holding portfolio has grown from $3.56 billion to $5.37 billion since the start of 2021. The company also ensures that high dividend payments remain above 15%.

Entry price: $187.80
Target price: $240
Potential: 27.8%
Position size: 6%
Expected dividend yield: -

PayPal is an international online payment system. The platform continues to demonstrate high growth rates in key metrics, with TVP (Total Payment Volume) reaching $310 billion and over 416 million active users. The company is constantly introducing new products, which helps it continuously grow its audience and maintain revenue growth rates.
Innovations include:
● Development of the Venmo mobile app. PayPal has partnered with Amazon and this will allow US customers to pay for their orders via Venmo from 2022, which could drive additional user traffic to the app.
● Acquisition of Japan's leading payment platform Paidy. The deal was closed in October 2021 for $2.7 billion. The acquisition of Paidy will expand PayPal's capabilities and relevance in Japan's domestic payments market, which is the third largest e-commerce market in the world.
● Development of cryptocurrency products, launching the ability to buy/sell and store cryptocurrencies in certain markets, particularly the UK.
PayPal is strengthening its position by expanding its presence in China, where the size of the payment system market is very impressive. The current correction is therefore an excellent opportunity to buy the company's shares for your own portfolio.
Meta Platforms (FB.US)

Entry price: $333
Target price: $385
Potential: 15.6%
Position size: 8%
Expected dividend yield: -
Meta Platforms will change the company's ticker symbol from FB to MVRS, effective from the 1st of December.
The largest social network has a strong position in the top 5 most visited sites in the world. The company owns Instagram and Whatsapp. One of the world's most expensive IT companies derives its revenue from the sale of advertising space on its services.
The company posted mixed results during its latest earnings call: the conglomerate missed analysts' expectations on revenue, but came in line with aggregate estimates on earnings and continued to build an active audience that reached 2.91 billion users. Concerns remain over the slowdown in revenue growth: the effectiveness of advertising is diminishing due to an update on iOS privacy rules.
In October, Facebook rebranded itself to Meta Platforms. The priority is now to develop innovative communication methods using VR/AR technologies, united by the word "meta-universe", which is reflected in the name. The business structure will not change.
The corporation created a special division, Facebook Reality Labs (FRL), which develops Oculus VR helmets and other VR/AR solutions. More than half of the increase in the total R&D budget has recently gone to FRL. Approximately 20% of the company's employees now work at FRL. Meta's management has decided to concentrate on the new direction while the current business continues to generate high cash flow. This decision could prove to be very successful in the long term.

Entry price: $15.50
Target price: $24
Potential: 54.8%
Position size: 4%
Expected dividend yield: -
Rocket Lab is an American-New Zealand start-up. It manufactures aerospace equipment and supplies small satellite launch services. Its main specialisation is the development of suborbital rockets, launch vehicles and small satellites.
Rocket Lab launches rockets and satellites commercially. There are plans to go to the next level: missions beyond Earth's orbit and geostationary orbits. The company has already implemented:
1. A working prototype of a lightweight Electron rocket, with a medium-size Neutron rocket in development.
2. 22 rocket launches into space, 19 of which were successful. In 2021, the company managed to make 5 launches.
3. 105 satellites were sent into orbit, 2 of which were their own.
4. Two in-house factories were built for the production and assembly of rockets and components for spacecraft.
In 2021, the company's 9 month revenue reached $34.8m (up 79%), but continues to post losses for the time being. The adjusted EBITDA loss was $35.6 million and the Net Income was $120.5 million. However, the company continues to actively increase its backlog, which reached $237 million by mid-November (at the end of the second quarter the figure was $141 million).
Rocket Lab's management estimates that by 2027 the company's revenue is expected to reach $1.57 billion and Adj. EBITDA of $505m and Unlevered FCF of $465m. With the company's current capitalisation of $5.8bn on forward multiples, Rocket Lab is valued at:
● EV/S - 3.7x;
● EV/EBITDA - 11.6x.
Thus, Rocket Lab is an attractive high-risk asset with significant growth potential.
Virgin Galactic Holdings (SPCE.US)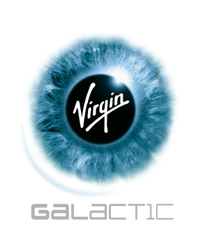 Entry price: $17
Target price: $32
Potential: 91.6%
Position size: 4%
Expected dividend yield: -
Virgin Galactic is a space company and is part of the international conglomerate Virgin Group. Focused on the commercialisation of human spaceflight, it aims to make civil space tourism accessible to everyone.
Virgin Galactic successfully launched its Unity spacecraft in July this year. The crew was led by company owner Richard Branson. However, with the commercial space launch programme postponed until Q4 2022, the company's shares are showing a correction. This is a great opportunity to buy them.
There is huge demand for space tourism: the company has already sold 700 tickets, of which 600 were sold for $250,000 and 100 for $450,000. At launch, Virgin Galactic can demonstrate high business margins due to the long life cycle of each shuttle and low variable costs.
Currently capitalised at $5.2bn, Virgin Galactic would trade at 20.8x on a P/S multiple if the company can generate just a quarter of its projected revenues ($250m) per year over the next couple of years. Considering the potential size of the space tourism market is estimated at $100-300bn, the current forward P/S multiple valuation looks very modest.

Entry price: $11
Target price: $17
Potential: 54.5%
Position size: 4%
Expected dividend yield: -
Astra Space is a private US space company. Astra Space's business model is to provide lightweight cargo delivery services to low Earth orbit (LEO). At present, there is rather high interest in launches with small payloads (up to 500kg), mainly light communication and surveillance satellites. Such launches are also in demand among military organisations.
One of the company's developments is Rocket 3, a light rocket to deliver cargoes weighing up to 300 kg to low Earth orbit (up to 500 km). On the 20th of November, Astra Space successfully launched Rocket 3 with a prototype payload for the US military.
Company management estimates the potential size of the market to be more than $100 billion. It is expected that by 2029 there will be more than 40.7 thousand launches with payloads, 90% of which will have cargo up to 300kg. To date, Astra Space has already signed several contracts for more than 50 launches, with a combined Backlog of $150m.
Park Hotels & Resorts (PK.US)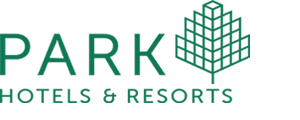 Entry price: $18
Target price: $25
Potential: 38.9%
Position size: 4%
Expected dividend yield: 18.1%
The Park Hotels & Resorts investment fund specialises in residential property. Its main area of focus is hotels and resorts. It owns 66 hotels and resorts of varying sizes and has a portfolio of 8 brands and over 1400 hotels in 114 countries.
It has successfully weathered the economic crisis caused by the COVID-19 pandemic and has started to show improvements in key operational metrics:
1. RevPAR (Revenue Per Available Room) increased by 53.7% year-on-year. For the 9 months of 2021, RevPAR averaged $75.32.
2. Occupancy (Occupancy) increased from an average of 20.5% in 2020 to 40.1% in the 9 months of 2021, with Occupancy reaching 51.3% in Q3 2021.
3. The fastest recovery was in ADR (Average Daily Rate), which reflects the average revenue per room. From I to III quarters of 2021 the indicator grew by 32% up to $205.56. By comparison, the average ADR in 2019 was $221.83.
Since the beginning of the year, Park Hotels & Resorts has grown revenue to $859m and posted positive Adjusted EBITDA of $94m. As part of its business optimisation during the year, the fund got rid of some unprofitable assets by selling 5 properties. The total transaction amounted to $476.6 million, which reduced Park Hotels & Resorts' debt burden. Net Debt and Net Debt/Adjusted EBITDA decreased to $4.09 billion and 4.88x, respectively, by the third quarter of 2021.
The improvement in operating metrics and financial health is a good indication that the current level of dividend payout will continue and the stock will recover to pandemic levels.
Buy shares in Park Hotels & Resorts >>
KraneShares CSI China Internet ETF (KWEB.US)

Entry price: $45.50
Target price: $70
Potential: 53.9%
Position size: 5%
Expected dividend yield: 0.44%
KraneShares CSI China Internet ETF is an exchange-traded fund managed by Krane Funds Advisors. It invests in publicly traded shares of Chinese companies operating in information technology, software development, internet services and other areas.
Chinese companies have not yet recovered from recent measures imposed by local regulators on technology companies. These restrictions may create some difficulties in the short term, but it is difficult to say how severe they will be. It is highly likely that corporations will gradually adapt to the new environment and continue to grow in influence. This is especially true for technology giants with impressive capital and high levels of consumer loyalty.
Investors have already priced in a substantial risk discount, so current levels are attractive for building a position in Chinese technology companies.
The KID is available by clicking here.
Buy KraneShares CSI China Internet ETF >>
iShares Global Clean Energy ETF (ICLN.US)

Entry price: $23.60
Target price: $29
Potential: 22.9%
Position size: 6%
Expected dividend yield: 0.39%
The iShares Global Clean Energy ETF is an exchange-traded fund that tracks the performance of the S&P Global Clean Energy Index and invests in alternative energy companies. The last few years have seen a trend towards 'green energy' - such projects are supported by governments around the world. According to Grand View Research, the level of renewable energy production will reach 12.6 TWh by 2027, and the average annual growth rate, CAGR, will be 7.9%.
The fund's main advantage is global diversification, which helps to balance risk and generate increased returns from growth stocks.
An additional driver for the renewables sector could be the energy crisis affecting the EC, China and India. With high prices for oil and gas resources, green energy is becoming increasingly attractive. Therefore, in this situation, the iShares Global Clean Energy ETF, with an allocation to wind and solar energy companies, could show significant growth over the next few years.
The KID is available by clicking here.
Buy iShares Global Clean Energy ETF >>
First Trust Cybersecurity ETF (CIBR.US)

Entry price: $52.30
Target price: $65
Potential: 24.3%
Position size: 5%
Expected dividend yield: 0.19%
The First Trust Cybersecurity ETF is a specialist fund that is responsible for cybersecurity in the technology and industrial sectors. It tracks an index of companies engaged in this segment. The fund invests at least 90% of its net assets in stocks and depositary receipts.
Cybercrime has become a global problem, with several dozen serious cybercrimes targeting large, systemically important businesses and companies in 2021 alone. According to a Sophos study in late April 2021, the average cost to businesses around the world of recovering from ransomware viruses doubled over the year: in early 2020 it was $0.7 million and a year later it was $1.85 million. The average ransom paid to the perpetrators of these computer-blocking attacks exceeded $170,000.
According to a Sophos report, only 8% of companies have fully recovered lost data after a ransomware attack. 29% of organisations were able to recover no more than half of their information. The number of ransomware attacks has increased by 170% since 2019.
Thus, investing in the cybersecurity market is highly relevant in the current environment. First Trust NASDAQ Cybersecurity ETF is one of the investment options in this area. Its main advantage is asset diversification, i.e. risk reduction.
You can find out more about the KID by clicking here.
Buy First Trust NASDAQ Cybersecurity ETF >>
iShares Biotechnology ETF (IBB.US)

Entry price: $154.90
Target price: $175
Potential: 13.0%
Position size: 5%
Expected dividend yield: 0.19%
The iShares Biotechnology ETF is an exchange-traded investment fund that tracks the Nasdaq Biotechnology Index (which includes stocks of biotechnology and pharmaceutical companies in the US, Europe, Israel and Canada).
Grand View Research predicts the biotechnology market will grow at a high rate: it is now worth $752 billion and will have a compound annual growth rate (CAGR) of 15.8% up until 2028.
Investments in biotechnology are specific because they carry high risks. The reason is that before a product can be launched on the market, companies need to invest a huge amount of money in development and successfully go through all phases of testing, which is time consuming and resource intensive. As a result, only a small proportion of start-ups succeed; many biotech companies are significantly devalued. However, if they are successful, companies' capitalisations can show significant growth, up to 1000%. Without specific knowledge, it is hard to know which stocks to buy, but the iShares Biotechnology ETF solves this problem. The ETF allocates funds in shares of 267 companies, thereby significantly reducing risks.
The KID is available here.
How to Buy Shares
If you don't have an investment account yet, open it now: this can be done online, in just 10 minutes. All you need to do is fill out a short form and verify your account.
Once your account has been opened, you can buy shares in any of the following ways, whichever is more convenient to you:
1. Freedom24 Web Platform: In the Web Terminal section, type the company ticker in the search box and select the company in question from the results. Open a secure session in the trading window on the right, select the number of shares you want to buy, and click Buy.
2. Freedom24 iPhone App and Android: Go to the Price screen and tab the search icon in the top right corner. In the search dialog that shows up, type the company ticker and select the company in question in the search results. You will then see the stock in the market watch; tap it and go to the Order tab in the dialog that shows up. Specify the number of shares you want to buy and click Buy.

*Additional information is available upon request. Investment in securities and other financial instruments always involves risks of capital loss. The Client should make himself aware at his own accord, including to familiarize himself with Risk Disclosure Notice. Opinions and estimates constitute our judgment as of the date of this material and are subject to change without notice. Commissions, fees or other charges can diminish financial returns. Past performance is not indicative of future results. This material is not intended as an offer or solicitation for the purchase or sale of any financial instrument. The opinions and recommendations herein do not take into account individual client circumstances, objectives, or needs and do not constitute an investment advice service. The recipient of this report must make their own independent decisions regarding any securities or financial instruments mentioned herein. Information has been obtained from sources believed to be reliable by Freedom Finance Europe Ltd. or its affiliates and/or subsidiaries (collectively Freedom Finance). Freedom Finance Europe Ltd. do not warrant its completeness or accuracy except with respect to any disclosures relative to the Freedom Finance Europe Ltd. and/or its affiliates and the analyst's involvement with the issuer that is the subject of the research. All pricing is indicative as of the close of market for the securities discussed, unless otherwise stated.
Freedom Finance analysts perform a three-stage analysis. They select a promising industry based on the latest news, statistics and industry-specific metrics. They assess the supply and demand situation and its future development dynamics. Industry's investment attractiveness is mostly affected by the forecasted market growth rates; total addressable market, player concentration level and likeliness of a monopoly formation, as well as the level of regulation by various entities or associations.

The assessment is followed by the comparative analysis based on the selected sample. The sample comprises companies with a market capitalization of over USD 1 billion, but there is space for exceptions (when the suitable level of liquidity for company's securities is available on the stock exchange). The selected companies (peers) are being compared against each other based on multipliers (EV/S, EV/EBITDA, PE, P/FCF, P/B), revenue growth rates, marginality and profitability (operating income margin, net income margin, ROE, ROA), and business performance.

Having completed the comparative analysis, the analysts carry out a more in-depth research of the news about the selected company. They review company's development policy, information about its current and potential mergers and acquisitions (M&A activity), and assess the efficiency of company's inorganic growth and other news about it over the past year. The main objective at this stage is to identify the growth drivers and evaluate their stability, as well as the extent of impact they have on the business.

Based on all the data collected, the analysts determine the weighted forecasted figures of company's growth rates and proposed business marginality, which are used to calculate the company's multiplier-based estimated value. The said value enables setting the stock price target and stock value growth potential.

The expected timing of the idea implementation is set depending on the current market situation, volatility level and available forecasting horizon for industry and company development. The forecasting period is normally set between 3 and 12 months.