Can I transfer my shares from Freedom Finance Europe?
Yes, you can transfer your securities to any custody or broker account at any time.
To do so, have your Certificate of Account with you, then long into your account and open a secure session. Go to the Request / Account Settings sections and create an appropriate request.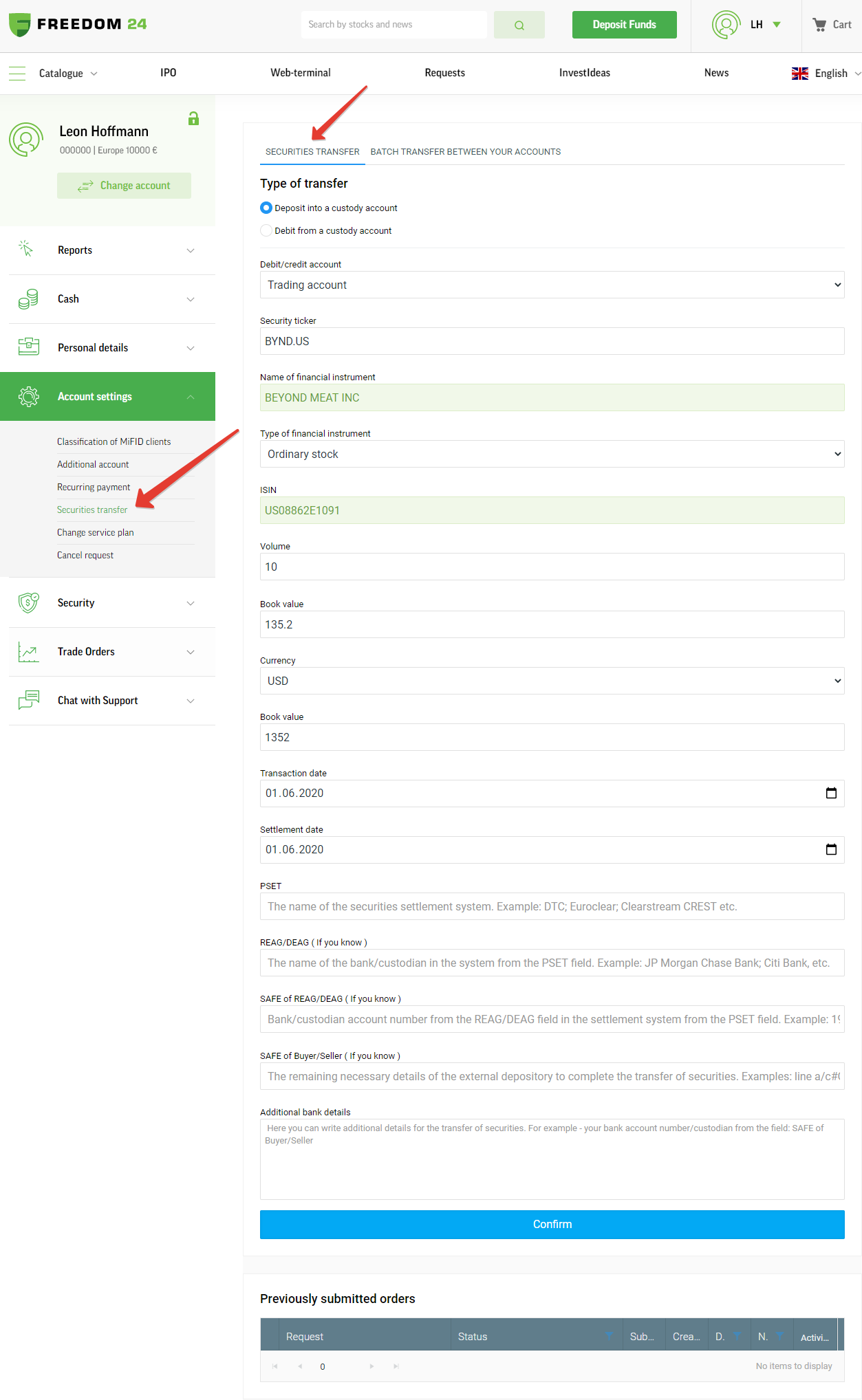 What is the fee for transferring my securities to another depository?
Please refer to the addendum to our Broker Service Policy, which can be found in the Fee Schedule section of the Freedom Finance Europe Ltd (ex Freedom Finance Cyprus Ltd) website.